Hello and welcome back to NaijaCloud, today we are going to learn how to connect Oraimo smart watch to a phone. 
The smartwatch can be used to measure your heartbeat and the number of walks you have done daily.
It's actually easy thank you think. How to connect your Oraimo Smart Watch to your phone? It's easy! 
Just follow these simple steps and your Oraimo will be connected in no time.
How To connect Oraimo Smart Watch To Phone    
Download And Install The App
Before you can connect Oraimo smartwatch to phone, you need to make sure you have the app downloaded and installed. 
To do this, go to the App Store or Google Play and search for Oraimo. Once you find the app, click Install.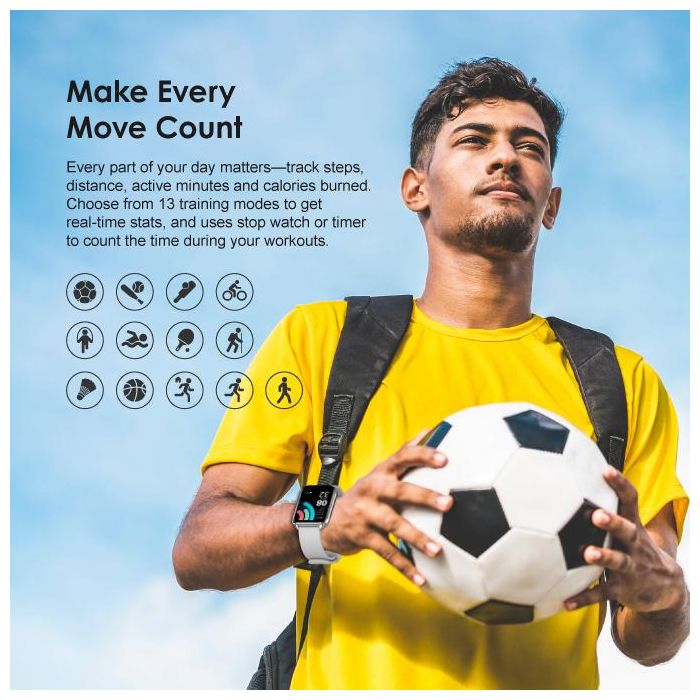 Depending on your phone, you may need to give the app permission to access different features on your device. 
For example, the app may need access to your location so it can track your steps. If you're prompted, allow the app to access these features. 
Pair The Device
After that, head back over to your watch. Turn on Bluetooth from within the Settings menu by tapping Bluetooth at the top of the screen. 
You should see a list of devices in range that are looking for a connection with your phone select Oraimo and then choose Pair now (or something similar). 
When you hit Pair now, the process will take a few seconds to complete. 
A small pop-up window will appear when it is done letting you know that the pairing was successful. 
Once paired, open up the Oraimo app on your phone and follow the instructions to set up your account. 
Then enter basic information like height, weight, sex, age, and heart rate zone preferences. You might also want to turn on notifications so you never miss an important text message again!
Sync The Data
To connect your Oraimo Smart Watch to your phone, you'll need to sync the data. 
Here's how: 
Download the Oraimo app from the App Store or Google Play. 

Open the app and sign in with your email address and password. 

Tap the Devices tab and select your device from the list. 

Tap Sync Data and wait for the process to finish. 5. From now on, whenever you make changes to your device's settings, they will automatically be synced with the app.
Set Up Activity Tracking
Before you can start tracking your activity, you need to make sure that your Oraimo smartwatch is correctly connected to your phone. 
Here's how: 
Open the Oraimo app on your phone and tap the Devices tab. 

Make sure that Bluetooth is turned on. 

Tap the + sign in the top right corner of the screen and select Add device. 4. Press the button on your watch to search for it and then wait for it to appear in the list of devices. Tap Next at the bottom of the screen. 

Now you'll be asked if you want to share data with this device or not. If not, click No data sharing; otherwise click Yes data sharing.
Heart Rate Monitoring
To get started with heart rate monitoring on your Oraimo smartwatch, you'll need to first make sure that the Heart Rate app is installed on your phone. 
Once you have the app installed, open it and follow the prompts to grant it access to your heart rate sensor. 
Next, open the app on your watch and press the start button. 
You should see your current heart rate displayed on the screen. If you want to monitor your heart rate over time, you can keep the app open and it will automatically record your heart rate every few minutes. 
The chart of your heart rate will appear in the upper left-hand corner of the display. For a more detailed chart of your heart rate, go to Settings > Motion > Cardio > Chart. 
From there you can set a period for which you would like to view data (e.g., 1 hour). 
Your average and maximum heart rates are also recorded in this menu. If you don't want to view your heart rate, simply turn off the option by going to Settings > Motion > Cardio > Heart Rate. 
You can also change the number of readings shown per minute from 5 or 10.
A graph with an average heart rate is a great way to visualize trends over time. 
Simply visit Dashboard > Graphs and select Heart Rate from the list at the top. 
Click Add in order to add your favorite time range to compare trends across days, weeks, months, or years.
Conclusion
I hope you enjoyed my post on how to connect oraimo smartwatch to phone. The steps are easier as you can see.
I have a post on How To Fix Oraimo Freepods 3 NOT Working, It's related to this particular article.
In case you have any questions or suggestions, you can use the comment box below and expect feedback from me.
Happy Tracking!