Hello and welcome to NaijaCloud. Today we are going to learn how to get  600MB and 1.5GB for free on MTN. Earlier today i published a post on How To Activate Glo 1.25GB For N200 – Sunday Data plan, you can kindly check it out. This offer to Get 600MB and 1.5GB free on MTN isn't available for everyone, just follow the steps below and let's ride on.
How to get free 600MB and 20MB daily using Ayoba app.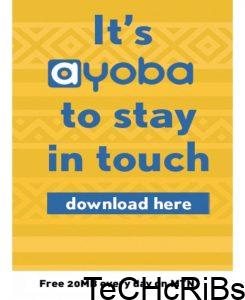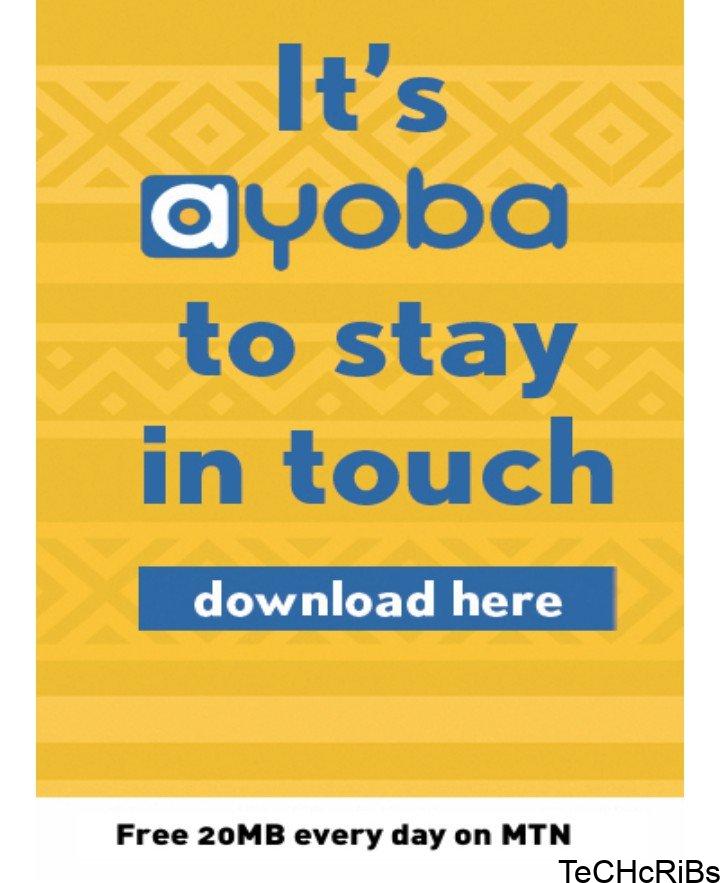 Ayoba is a free instant messaging app for Android devices. It's different from other messaging app. You can chat to anyone regardless of whether they have the Ayoba app or not. MTN is willing to give user's who download AYOBA free 60MB for chatting and free 20MB daily to surf the internet.
Download Ayoba App From Play Store or get direct link from here.
Open and install it > Register with your phone number, username.
That's all, you get your free 600MB. Please note that the 600MB is only for chatting and you get 20MB daily to surf the internet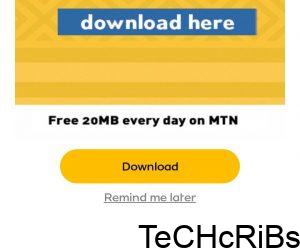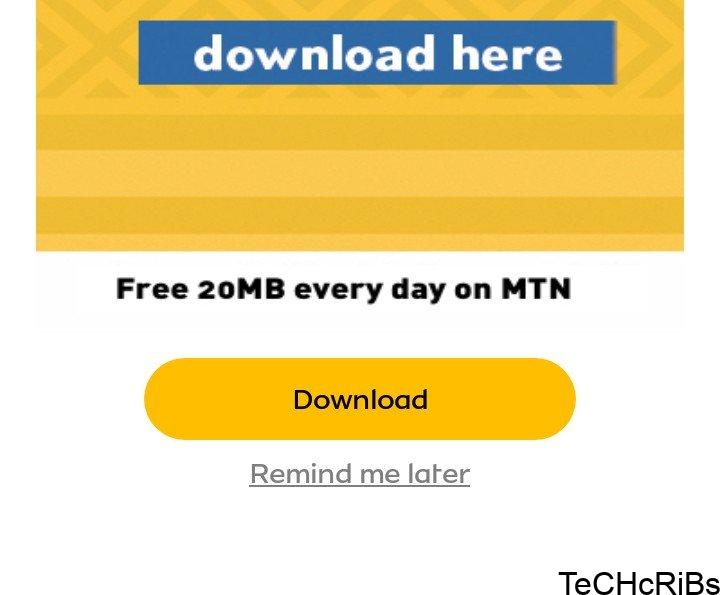 Working Method how to get free 1.5GB from mtn
This method to get free 1.5GB is currently available for users with new sim or sim that's only a month old.
Whenever you buy a new sim, your default plan will be MTN yafun yafun plan which the plan came with many advantages, that's why MTN sets it as default.
You should make sure the mtn sim should be registered as 4G sim and if you don't have, you can go to the nearest MTN center to upgrade and get free 10GB from MTN.
After successfully upgrading, whenever you top up you device with airtime, you will be credited with extra data which might be 1GB data or 3GB data it depends.
Make sure you load at least airtime worth of 500 or 1000 then you will stand a chance at the mtn free data 1.5GB bonus.