Following the trend on Google, I discovered people do search for keywords like create EHI config file for http injector , create EHI for HTTP injector, and many others, so I decided to create a full detailed post on how to create EHI config file for HTTP injector. Many free browsing also popped-out lately, like how to accumulate MyMTN app 40GB, how to get 2G airtel 10 days unlimited free browsing and among others, don't hesitate to check them out. So without much ado. follow me and let's dive in.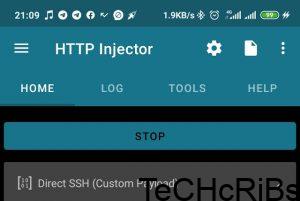 What's EHI file?
An EHI file is a config file used by Evozi HTTP Injector, an Android app that allows users to browse the Internet via a VPN. These files contain settings to configure HTTP Injector, including server login credentials and security/locking information
Requirements
Android 4.0+
Internet connection.
Browser [Google Chrome recommended]
HTTP injector app [latest version].
Steps To Create EHI Config File For HTTP injector.
Before thinking of creating an EHI file, you need to create a free VPN account. A VPN account will host all what you need. There are many sites used to create free VPN account but the most reliable and recommended for today's tutorial is "vpnsplit.com". So without wasting your time, lets get to the real steps to create EHI file for HTTP injector.
VPN account
SSH settings
Payload settings
How to create a VPN account
Open a new chrome tab and log on to vpnsplit.com
Create a new VPN account
If your account was successfully created, you will see success message
NOTE – don't not forget the password you used to create the account, because we will still need it. You can copy and pin to your clip board.
After creating an account at vpnsplit.com, you need to get servers and squid proxy. To get this,
open menu in the vpnsplit.com page
select servers and squid, tap servers and squid status.
It would show you the status of your IP addresses and some things you see there.
You can make a screenshot or copy the details so as you not to forget.
Now to google play store or any app store and download the HTTP injector file. F you have the app on your phone, go to play store and check for recent updates.
How To Create SSH settings
Open SSH setting
Copy all vpnsplit.com detail into the available spaces , paste your IP number in SSH host, SSH port insert 22
Go to vpnsplit.com and paste your username and password inside the box under account information
How To Create Payload Settings
Go back to the HTTP injector default/home page,
Open payload generator, then type "m.google.com" in the URL or you can type in any host you're willing to use.
Let's say you are creating a config file for MTN 0.0kb 50MB daily free browsing cheat, your host will be mtn1.mymtn.com.
Check/Toggle on the online host box then the forward host box
Finally, locate and tap generate payload
That's all for now, this post will get updated whenever we have new updates. What did I miss? You can include them in the comment section below and get instant reply. Meanwhile, you can check my post on how to accumulate MyMTN app 40GB. Want more Juicy updates like this? Download our Mobile app below Or Join us via any of our social handles below.