Hey! Welcome back to NaijaCloud. Today I stumbled upon an issue today and I deiced to write about it. Today we are going to learn the simple steps to Add Plus Sign Before Numbers in Excel (CSV File).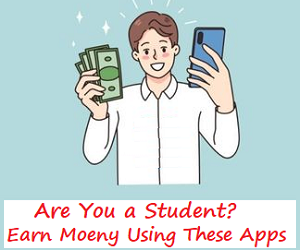 I faced an issue today when trying to add a country code to my phone number on excel. I noticed the phone number changed to an error.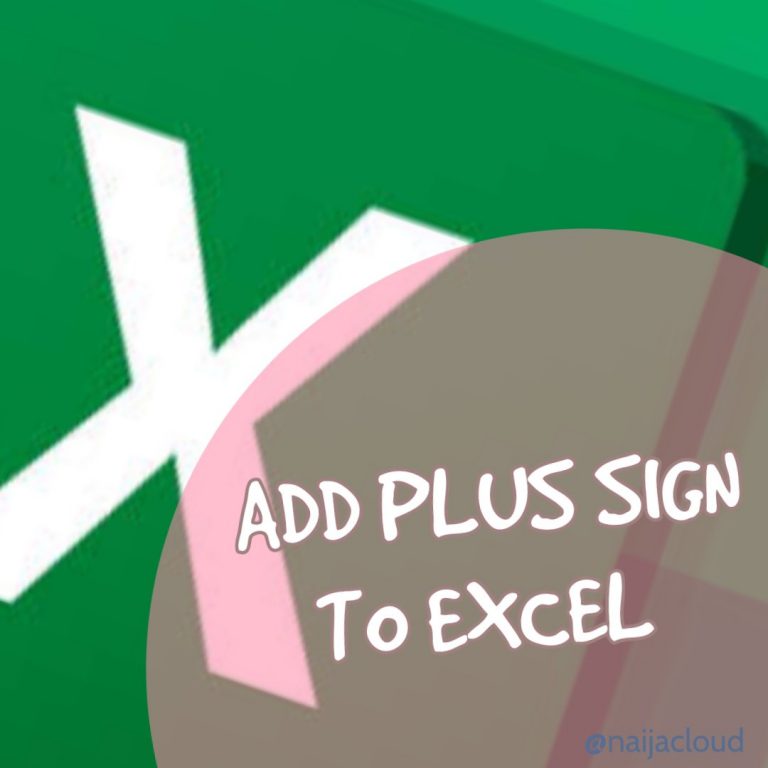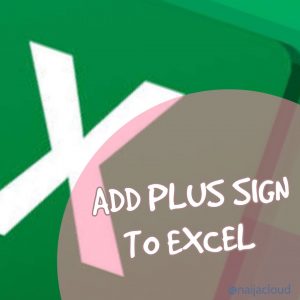 On my blog. I write about Tech a lot and have some tutorials that you might want to check out, learn new things, and share with friends.
I took a screenshot of the error before and after I found a solution to It.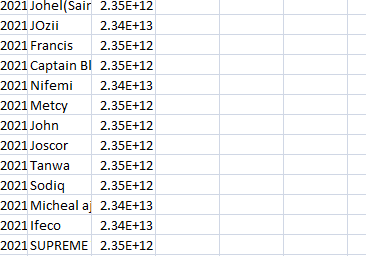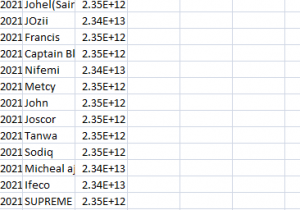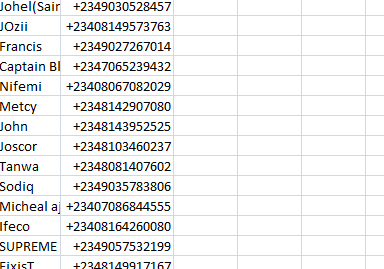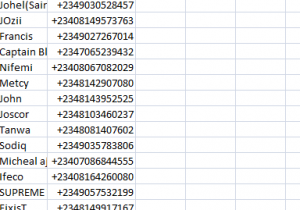 That's what you are looking for right?
No worries. In today's tutorial, I will show you a simple way to add a plus sign (+) before numbers in Excel.
So without much ado let's get started.
How to Add Plus Sign Before Numbers in Excel
The step involved in adding a plus sign to excel is simple, just make sure you have a Microsoft excel Application installed on your PC.
No internet and any special skills needed. You must also make sure the files you're editing are saved before proceeding.
Having gotten all that, let's proceed.
Select the cell that you want to edit. If you are editing all you can highlight all.
Right-click, a dialogue box will appear. Click format cells.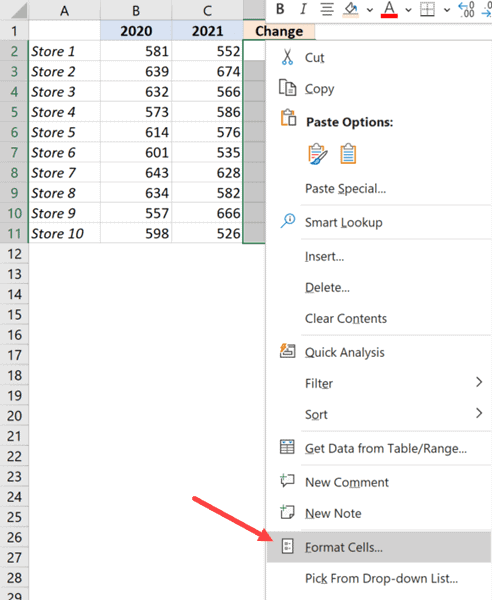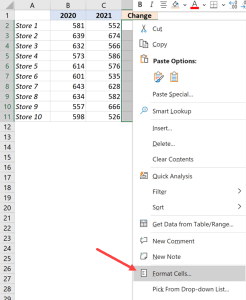 A page will show like the one displayed in the image below. Locate and click on "custom".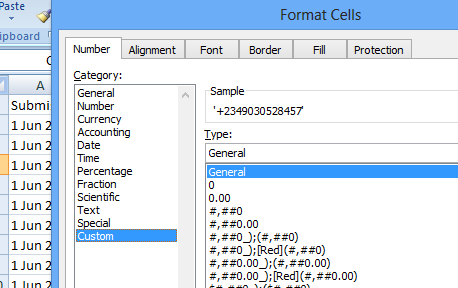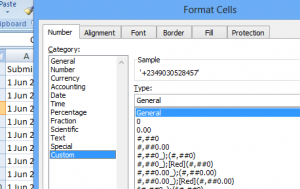 You should see the general, highlight, and change the general to +0;-0;0.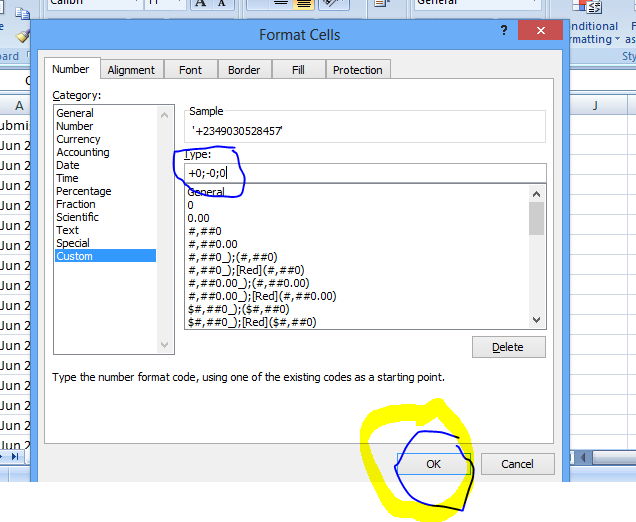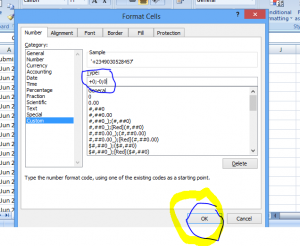 Tap OK and check your document now. All errors should have been fixed.
Conclusion
Hope you enjoyed my post on How to Add Plus Sign Before Numbers in Excel. Did it provide the solution to what you were hoping for?
If no, you can find a way to get in touch with us.