Hey! Welcome back to NaijaCloud. It's been a long I published, I had been busy. Today I am going to teach you guys how to start bitcoin trading in Nigeria, how to make money from cryptocurrency.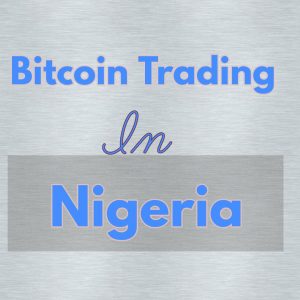 What's Bitcoin
According to Investopedia, Bitcoin is a digital currency that was created in January 2009. It follows the ideas set out in a whitepaper by the mysterious and pseudonymous Satoshi Nakamoto.
The identity of the person or persons who created the technology is still a mystery.
It offers the promise of lower transaction fees than traditional online payment mechanisms and, unlike government-issued currencies, it is operated by a decentralized authority.
Is Bitcoin Legal In Nigeria?
Bitcoin is supposed to be legal In Nigeria. Earlier this year, CBN placed a ban on crypto. They ban stopped the deposit of Naira to cryptocurrency sites.
Mind you, they stopped deposits not trading!
Lol.
How To Start Bitcoin Trading In Nigeria
The Simplest Explanation of bitcoin trading is buying and selling of bitcoin. It's just the same principle with the stock exchange.
The principle is buying bitcoin when it's low and reselling when the market cap is high.
Let me take myself as an example. for the sake of this article, I created a mini luno account so I can explain how much I made via investing 700 in bitcoin in 3 months.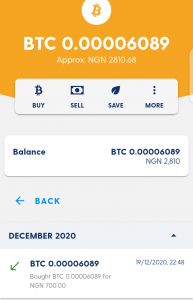 I bought N700 worth of bitcoin in December last year. Now it's worth over N2810. Just imagine if I had invested N70000, that would be over N280000.
There are many platforms that you start bitcoin trading in Nigeria. They all include; Luno, Quidax, Paxful, and among many others.
Today we are going to make use of Luno. The only problem I have with Luno is their service charge.
When I tried to get a deposit of N1000 on Luno they deducted N300 as services charge. That's way too high. Aside from that, Luno is good, secured, and fun to use. Without much Ado, these are the steps to start bitcoin trading on Luno;
Create A Luno Account
Head on to Luno.com to create an account, fill in all the details required.
You can either use your Google account to signup or do it manually. If you are signing up manually, You would be asked for your email and phone number.
Sign up and confirm your email address. A verification link/code would be sent to your email.
Now login with the details you submitted. Your dashboard should look like the one below.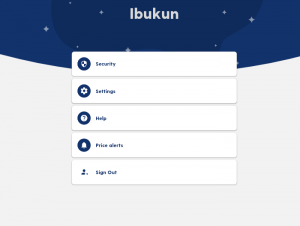 Deposit Funds In Your Wallet
The next step is to deposit funds into your account, deposits have been suspended by the central bank of Nigeria.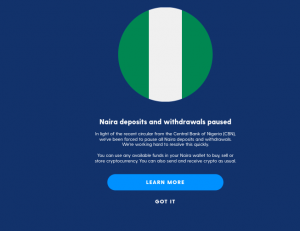 You can only use a p2p method to buy bitcoin or you could buy from Luno directly.
Create a Bitcoin Wallet
The moest essential step you need to know on How To Start Bitcoin Trading In Nigeria. You will need to have BTC wallet to be able to recive botcopin on Luno.
Tap on "wallets" the under MENU tab, locate, and click "add a new wallet".
You should see Bitcoin wallet. Tap it to create and give it a name, it would automatically give you a bitcoin adress which you could share.
Now share the BTC wallet adrees to your P2P verified seller. He oe she will sell you bitcoin depending on the market rate and personal rate.
Buy & Hold Bitcoin
After buying the Bitcoin, all you have to do is to hold. Wait for it to rise and sell. Make sure you join bitcoin groups too where you can learn from the bests.
Conclusion
I hope you enjoyed my article on How To Start Bitcoin Trading In Nigeria. Make sure you suscribe to our notification if you want more jaw dropping post like this. You might also want to check my post on How To Become An Amazon Affiliate In Nigeria.