In the world of culinary achievements, Nigerian chefs are making waves and pushing boundaries like never before. One such chef who has caught the attention of food enthusiasts and culinary experts is Adeola Adeyeye, also known as Chef Deo.
With her exceptional skills and unwavering determination, she is on a mission to etch her name in the annals of culinary history. In this comprehensive biography, we will delve into the life, career, and aspirations of Chef Adeola Adeyeye.
Early Life and Passion for Cooking
Born in the mid-1990s in Ile-Oluji, Okeigbo, Ondo, Nigeria, Adeola Adeyeye was exposed to the vibrant and diverse flavors of Nigerian cuisine from an early age. Growing up in a food-loving family, her parents noticed her natural aptitude and passion for cooking.
They nurtured her talents by providing the necessary encouragement and support, allowing Adeola to embark on a culinary journey of exploration and discovery.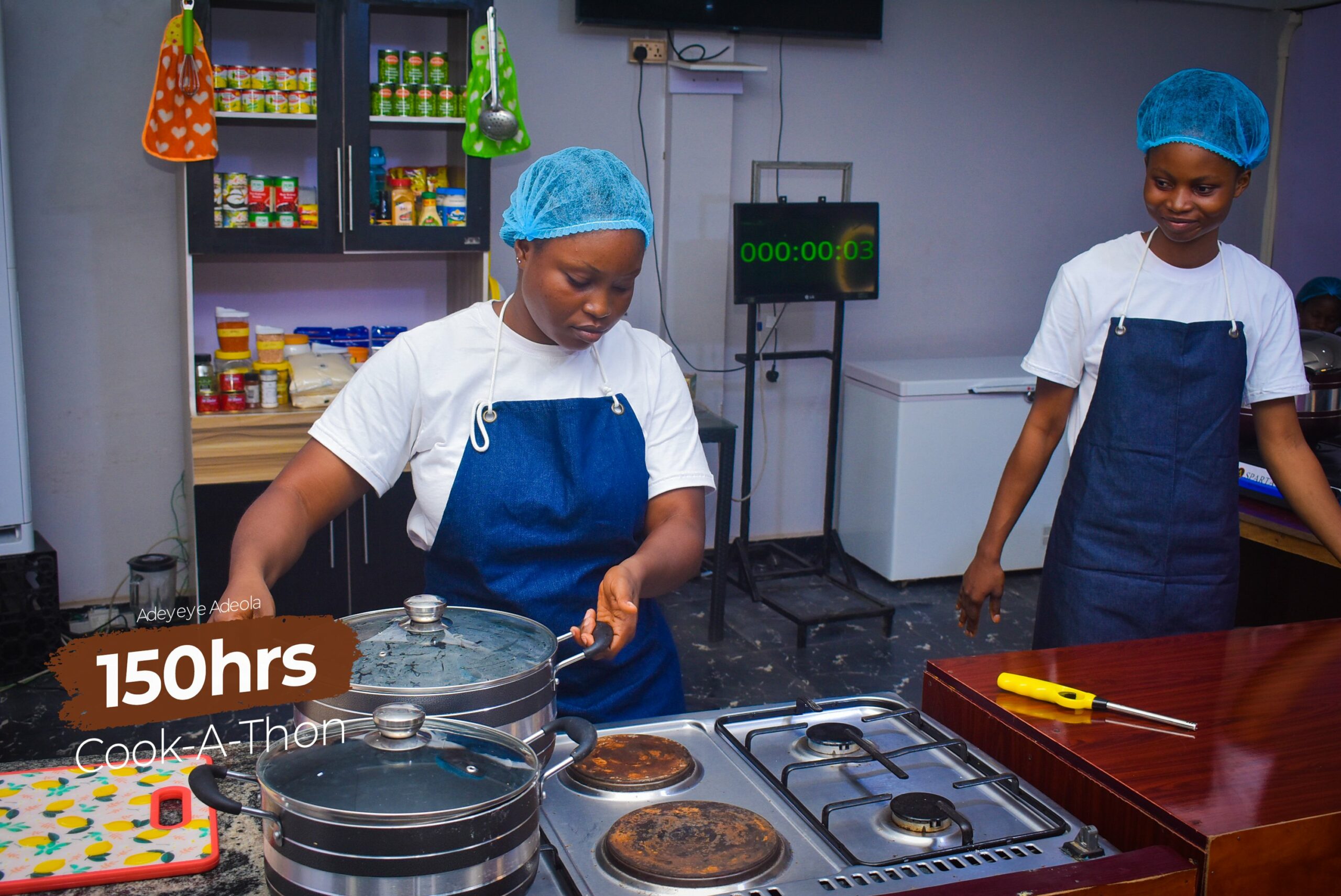 Education and Culinary Achievements
Adeola Adeyeye's dedication to her craft led her to pursue her studies at ESAE University in the Benin Republic. Her educational background and achievements are a testament to her commitment and hard work.
Throughout her culinary education, Adeola honed her skills and expanded her knowledge of international cuisines. She immersed herself in diverse culinary traditions, from the bustling street food stalls of Asian markets to the prestigious Michelin-starred restaurants of Europe.
Culinary Exploration and Innovative Creations
With a deep passion for food and an insatiable hunger for knowledge, Chef Adeola Adeyeye embarked on a journey to explore the intricacies of global flavors. She embraced every opportunity to indulge her taste buds and expand her culinary repertoire.
From Asian spices to European techniques, Adeola blended various cultural elements to create innovative and unique dishes.
Her creations reflect her deep appreciation for the stories behind each recipe and her desire to showcase the rich tapestry of global cuisines.
Aiming for Guinness World Records
Driven by her ambition and determination, Chef Adeola Adeyeye is now ready to take on the ultimate challenge – breaking the Guinness World Record. Inspired by the achievements of renowned chefs like Chef Dammy and Hilda Baci, she has set her sights on surpassing their remarkable culinary feats. Adeola's goal is to establish a new record for the longest cooking marathon ever accomplished by an individual.
Chef Dammy's 120-Hour Cooking Marathon
Chef Adeola Adeyeye has already gained attention for her culinary prowess and endurance. She recently completed a remarkable 120-hour cooking marathon in Oye-Ekiti, Ekiti State, Nigeria. This marathon, which captivated the imagination of food enthusiasts across the country, showcased Adeola's skills and determination. She cooked non-stop for five consecutive days, breaking the previous record set by Hilda Baci.
Hilda Baci: Nigeria's Culinary Sensation
In the realm of culinary achievements, Hilda Baci stands as a prominent figure. As a renowned chef, restaurateur, and actress, she holds the current Guinness World Record for marathon cooking, known as the Cook-athon. Hilda Baci's exceptional talent and dedication to her craft have earned her global recognition and praise.
A 100-Hour Feat and Resilience
In May 2023, Hilda Baci attempted to set a new record of 100 hours in a cooking marathon. Despite facing a minor setback due to a deduction of hours by the Guinness World Records organization, Hilda Baci's dedication and resilience were evident as she reached her 100th hour milestone.
Throughout her remarkable four-day cook-a-thon, she received overwhelming support from locals and celebrities alike, making her cooking marathon a truly global event.
Chef Adeola Adeyeye's 150-Hour Cooking Marathon
Following in the footsteps of Chef Dammy and Hilda Baci, Chef Adeola Adeyeye is preparing to embark on a remarkable culinary journey of her own.
In July, she will undertake a grueling 150-hour cooking marathon, surpassing her previous record and aiming to secure her place in the Guinness World Record book. Adeola's determination, passion, and exceptional cooking skills make her a formidable contender for this extraordinary feat.
Social Media Presence
In today's digital age, social media plays a crucial role in promoting talents and connecting with audiences. Chef Adeola Adeyeye understands the significance of maintaining an online presence. You can find her on various social media platforms, including Twitter, TikTok, and Instagram. Her handles, @deocookathon, offer a glimpse into her culinary journey and showcase her innovative creations.
Nigerian Chef, Ademola Adeyeye; who is from Ogun State, has embarked on a 150-hour Cookathon to break the Guinness World Record. pic.twitter.com/EV22iDvWzT

— QEDNG | Nigerian news and celebs (@qedng) July 1, 2023
Conclusion
Chef Adeola Adeyeye's biography is a testament to her passion, ambition, and dedication to the culinary arts. From her early love for cooking to her educational achievements and culinary exploration, Adeola has established herself as a rising star in the culinary world.
With her upcoming 150-hour cooking marathon, she aims to break records and leave an indelible mark on the global culinary stage.
As we eagerly await the outcome of this remarkable feat, there is no doubt that Chef Adeola Adeyeye's talent and determination will continue to inspire aspiring chefs and food enthusiasts worldwide.