If you've placed an order on Oraimo but find yourself needing to cancel it, you're in the right place.
In this comprehensive guide, we will walk you through the process of canceling an order on Oraimo step-by-step.
Whether you've changed your mind, found a better deal, or simply no longer need the product, we've got you covered.
So, let's dive in and learn how to cancel an order on Oraimo.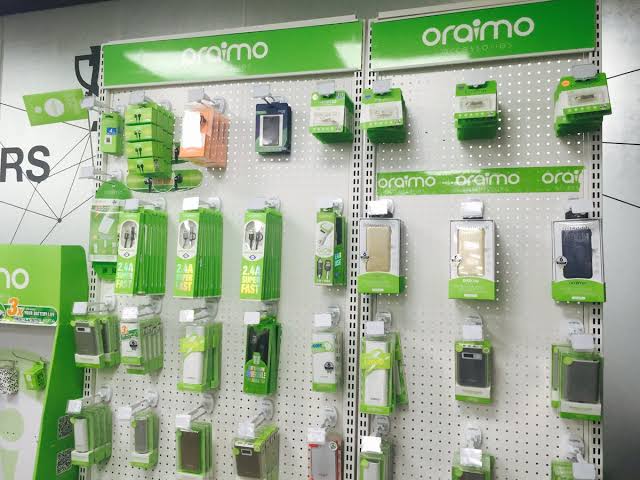 Understanding the Order Cancellation Policy
Before we delve into the cancelation process, it's essential to understand Oraimo's order cancellation policy.
According to Oraimo, you can cancel an order within 12 hours of placing it, as long as it has not been shipped.
It's important to note that once an order has been shipped, it cannot be canceled.
Therefore, it's crucial to act promptly if you wish to cancel your order.
Contacting Oraimo Customer Care
To initiate the cancelation process, you will need to contact Oraimo's customer care.
Oraimo provides multiple channels for you to reach out to them, including email, WhatsApp, and phone.
Here are the contact details:
Email: [email protected]
WhatsApp:

+234 901 627 9173, +234 701 761 8320

Phone Number:

+234 818 135 3103, +234 809 604 0753
Once you have the necessary contact information, follow these steps to cancel your order:
Compose an Email: Open your email client and compose a new message addressed to [email protected]. Make sure to include your order details, such as the order number, product name, and any other relevant information that will help them identify your order.
WhatsApp Message:

If you prefer using WhatsApp, save the provided WhatsApp numbers in your contacts. Open WhatsApp and send a message to the Oraimo customer care number. Include your order details in the message, similar to what you would include in an email.

Phone Call:

If you prefer speaking directly to a customer care representative, use one of the provided phone numbers to call Oraimo. Remember to have your order details ready to provide to the representative.
How to Track an Order on Oraimo
If you want to keep tabs on your order's progress, Oraimo provides a tracking feature on their website. Here's how you can track your order:
Retrieve Your Order Number:

Locate your order number. You can find it in the confirmation email or on your Oraimo account dashboard.

Visit the Tracking Page:

Open a web browser and go to Oraimo's Order Tracking page https://ng.oraimo.com/shippingm/track.

Enter Your Order Number:

On the tracking page, you'll find a field to enter your order number. Copy your order number from the email or Oraimo account dashboard and paste it into the field.

Click Track:

After entering your order number, click on the "Track" button. Oraimo's system will retrieve the information related to your order and display the tracking status.
Important Information about Order Cancellation
While Oraimo allows order cancelation within 12 hours of placing the order, there are a few important points to keep in mind:
Order Status: Only orders in the "paid," "processing," or "partially shipped" status can be canceled or modified. Once an order reaches the "shipped" status, cancelation is no longer possible.
Contact Customer Support:

If you need to cancel an order that has already been shipped or packed, it's crucial to contact Oraimo's dedicated support center as soon as possible. They will assist you in finding a solution.

Uncancelable Orders:

Unfortunately, there are cases where canceling an order is not possible. In such situations, Oraimo suggests accepting the package and referring to their warranty policy for further information.
Understanding Oraimo's Services and Products
Before we conclude this guide, let's take a moment to familiarize ourselves with Oraimo's services and the range of products they offer.
Oraimo is a technology accessories company known for providing high-quality products, including:
Airpods

Power Banks

Keyboards

Smart Watches

Clippers

Vacuums

Camera Accessories

Wall Chargers

Cables
Oraimo prides itself on delivering these products to customers within 1-4 working business days, depending on the location.
Conclusion
In summary, canceling an order on Oraimo is a straightforward process if you act within 12 hours of placing the order.
Remember to gather your order details and reach out to Oraimo's customer care via email, WhatsApp, or phone.
Additionally, you can track your order's progress using Oraimo's order tracking feature on their website.
Keep in mind the limitations on canceling orders that have already been shipped and the importance of contacting customer support in such cases.
Now that you have a comprehensive understanding of how to cancel an order on Oraimo, you can confidently make changes to your order when needed.
Happy shopping!