Hello, and welcome to the blog; today, we will talk about the steps to know the original oraimo power bank.
I bought an oriamo power bank last week and was furious to know if it was fake or not. So I ran a quick test and confirmed mine was legit.
There is a lot of fake product in the market nowadays. So this method is going to save you from most of these scammers.
I will also be including a video tutorial so you can fully understand how to use it. Huge shoot out to Youtube/Bracket Reviews for the inspiration for this particular post.
So without much ado, let's dive in.
How To Know Original Oraimo Power Bank
The first thing you need to do to know if your Oraimo powers bank is original is to;
Scratch the QR code at the back of our oraimo power bank case. Make sure you are the first to do that.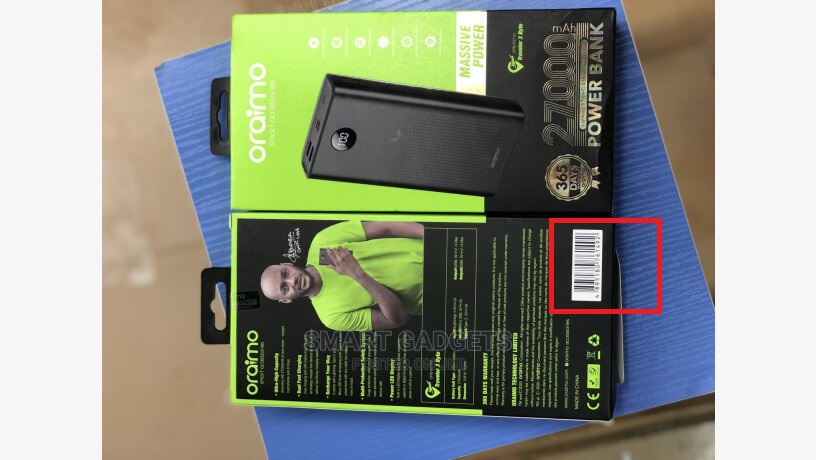 Once you're done with the scratching, scan the QR code. You can either can with your default phone scanner or download the alternative that I would be recommending.
The QR code scanner will now take you to the official arrival website, where you can authenticate it. 
But if you have a QR code scanner on your phone, no worries, I gat you.
Lol.
Now go to the Google Play store to download one. I recommend QR and Barcode scanner app. Because it's easy to use and straightforward. Has a couple of reviews too.
If you use an iPhone, you can use our default phone camera, which scans automatically. Works for Samsung users too.
Within seconds, you're done. Then scan your code too.
You should be redirected to the website "oraimo.com/check" kindly check to make sure you are a valid website.
To check your code. Once you have done that, you'll be taken to Share. 
Reserve the 16 digits on there. In the four columns, put the 16 digits, then click on the button to verify.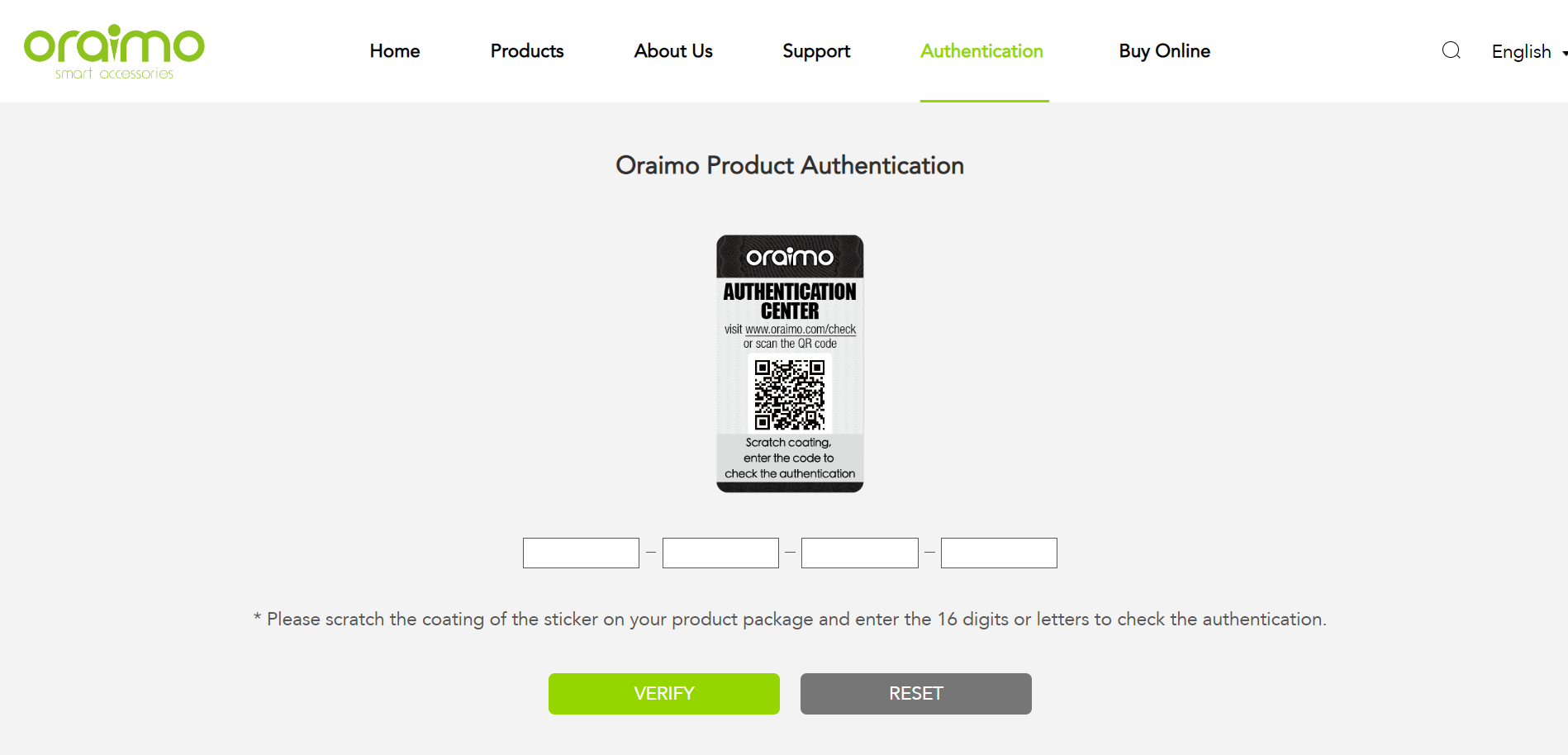 Once you do that, it will take you a few seconds to give a response. 
If it's the original, you see it validated with the number of times I checked. And if it is fake, you see not validated.
Here's one thing make sure you are the one that is making sure you are the one that the first check is good.
FAQ
How Many Times Should I Validate?
That means once you see it validated, ensure it is checked once or not. It has been checked maybe twice or three times or four times. 
That is a red flag because it may be that someone took that sticker from the original park and put it on this one that you're just buying. 
You should be the first to check it.
How Much Is Oraimo Powerbank
If you're looking for a power bank that will last you through a long day of charging, the Oraimo Powerbank is a great option. 
This power bank has a capacity of 6000mAh, 10000 mAh, 20000mAh, and 25000mAh, which should be enough to recharge most devices multiple times. 
It's also designed with an emergency SOS button, so you can contact someone if you need help. 
The Oraimo Powerbank is available in black, blue, and pink colors and is priced at N5000 to N25000, depending on the capacity.
Is Oraimo Power Bank Good
Many people are asking if the oraimo power bank is good. The answer is yes, it is. It has a lot of features that make it stand out from other power banks on the market. 
First, it has a high capacity of 10000mAh. This means that you can charge your devices multiple times before needing to recharge the power bank itself. 
Second, it has an LED indicator that tells you how much power is left in the power bank. 
Finally, it has a built-in lightning connector that makes it easy to use with your devices.
Conclusion
If you're looking for a power bank that is both affordable and provides high-quality charging, then you should consider investing in an original oraimo power bank. 
These power banks are made with premium materials and come with a one-year warranty, which means that you can trust that they will last longer than most other brands. 
Plus, their stylish designs will complement any outfit. Don't wait any longer – get your own original oraimo power bank today!