Hello and welcome back to NaijaCloud. Today we are going to look into the procedures to check UBA account balance without ATM.
It sucks when you have to visit the bank or ATM stand to check your account balance.
It sucks. Right? Yes lol.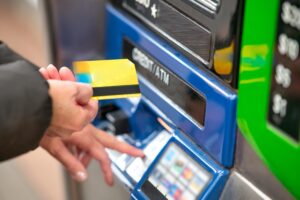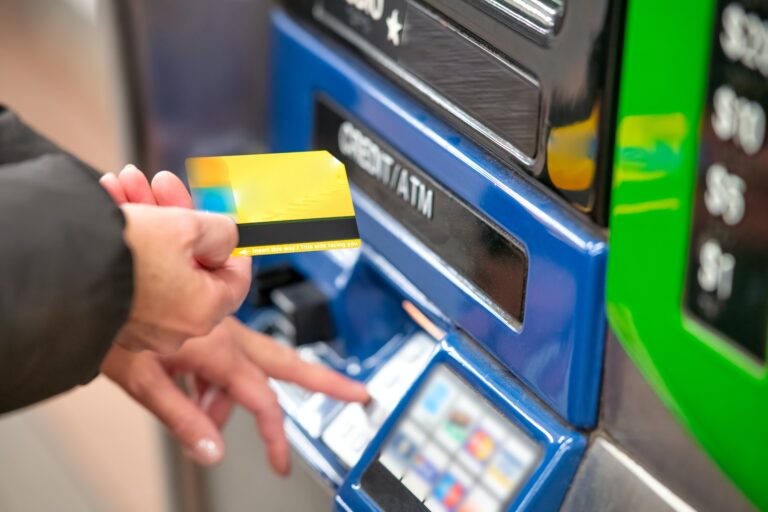 That is why we would be looking at the three different methods you can use and whether they work.
Am sure you know UBA is the short form for United Bank for Africa? 
It's one of the best banks so far. It is realizable, fast and easy. In United Bank for Africa, you can get to pay, receive, pay bills, and by airtime.
UBA is secure banking that has fast transactions. 
How To Get UBA ATM Card Easily 
Getting this UBA card is easy. You heard me.
All you need to do is to  go to the nearest UBA office close to you, choose the type of card you need and you will have to pay for the card
It cost N1000 – N1500 to get a card from UBA. It also depends vividly on the type and the UBA branch you are getting from.
Do you want to know why UBA is special? 
Every UBA user can get to withdraw an N150,000 in the atm a day and it has #50 for the monthly maintenance fee. 
Isn't that amazing?
Some banks charge more than #50 per month. Getting to use UBA, you will be amazed by the services. 
And you can withdraw in any UBA ATM for free as far as you are a United Bank for Africa owner you can withdraw freely in any UBA ATM
What I love most about UBA is its student account for students. They understand students better. 
The student's account can be withdrawn down to zero nairas. In another bank, their student's account doesn't allow zero amount. 
UBA has three-way in which transactions can be done easily using the United Bank for Africa mobile app, using ussd, and using Leo. 
How To Check UBA Account Balance Without ATM Using USSD
Checking your balance is easy. The official UBA *919#can only be used on a registered number with the bank.
*919# is one of the fastest ways to send receive and  check UBA account balance
After dialing *919# you can choose the option you want. 
You can get airtime for yourself and others, transfer money to any UBA bank and another bank, transfer money to a microfinance bank, and transfer to UBA prepaid. 
Lastly checking balance you just type in the option you need which is check balance. 
The disadvantage which ussd have is that sometimes it has pending transactions, other apps also do but it is most common to ussd transaction.
One advantage it has over others is that it can be done without the use of data. 
Other methods need data to be loaded and operated but ussd does not. 
How To Check UBA Account Balance Without ATM using LEO. 
One of the best methods I use to check my UBA account balance without an ATM is via the use of Leo.
You can also try Leo, Leo is another means of fast banking. Leo is a robotic reply in WhatsApp that helps reply to whatever command you give it.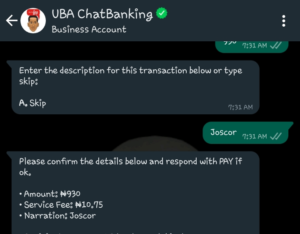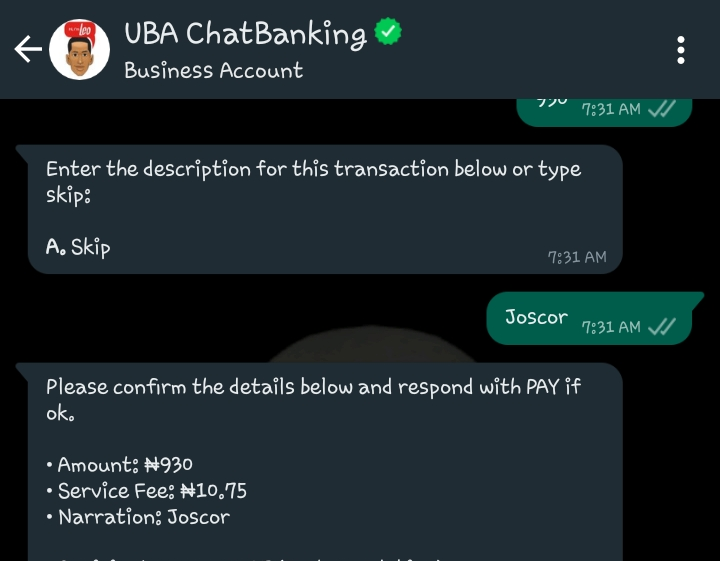 Leo is a chat banking service with 2hatsApp number is +234 903 001 0007.
You can make it perform the following operation, and can perform the following transaction in Leo chat banking service can  Check Balance. 
LEO is also available on Facebook too but I do advise if you can use the WhatsApp number because it's verified. 
Most scammers might create a phishing account to steal your account details on Facebook.
Other sets you can perform on Leo are, Airtime Topup, Send Money,  Bill Payment, Buy Data, Get Statement, Self Services, Link New Account, Reset Pin, and Loan Request.
 Leo can perform almost the same transaction as the mobile banking
How To Check UBA Account Balance Without ATM using a Mobile banking app. 
And lastly is the UBA banking app. 
The UBA banking app is the surest app for your transaction and especially on how to check UBA account balance without using an atm. 
If you want to check your balance without having your arm card you can just make use of the UBA mobile app.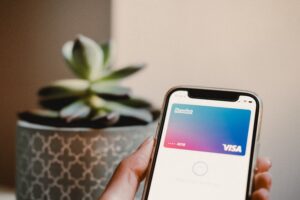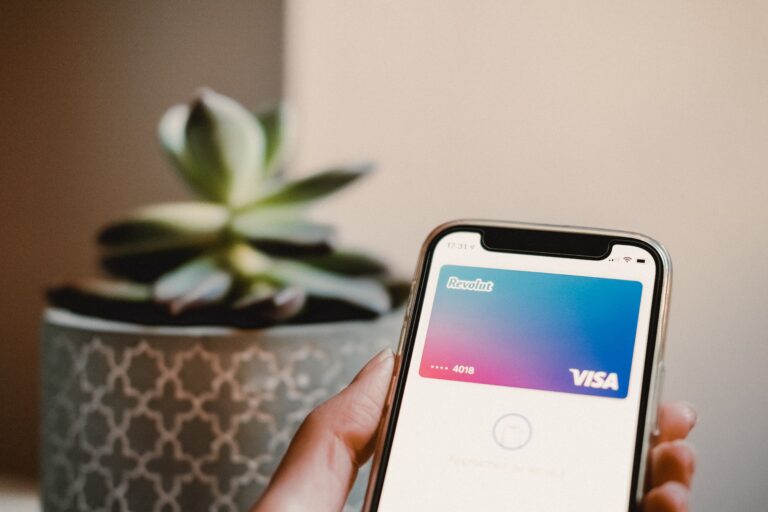 How To Open UBA Mobile Banking App 
UBA mobile app is one of the best ways how to check your UBA account balance without the atm.
You can start by downloading the mobile app on the Google play store or Apple store
After downloading you will be asked to sign up, click on sign up.
You can sign up using the following way
Activate code

Debit card

Prepaid card 

Activate with *919#

Account + secure pass
You can use the following step to get the UBA banking app, you can choose one that is best and preferable for you. 
UBA has created a big medium for us to check balances without any
Conclusion.
I hope you enjoyed my post on how to check your UBA account balance without an ATM? 
If you have suggestions and ideas, do well to leave them in the comment box below or join our social handles.