Hello and welcome back to Naijacloud, Today we are going to look at the steps to getting signed by Don Jazzy.
Are you an aspiring artist who has a strong desire to sign with Don Jazzy and join the Mavin Records family? 
In Nigeria, people believe getting signed by a record label is the very first step to success. 
Lol.
How to Get Signed by Don Jazzy
With the right approach and some strategic moves, you can increase your chances of catching the attention of the highly sought-after Nigerian record producer and Mavin Records staff. 
We'll discuss the two most crucial things you can do to sign with Don Jazzy in this post. 
So without further ado, let's dive in.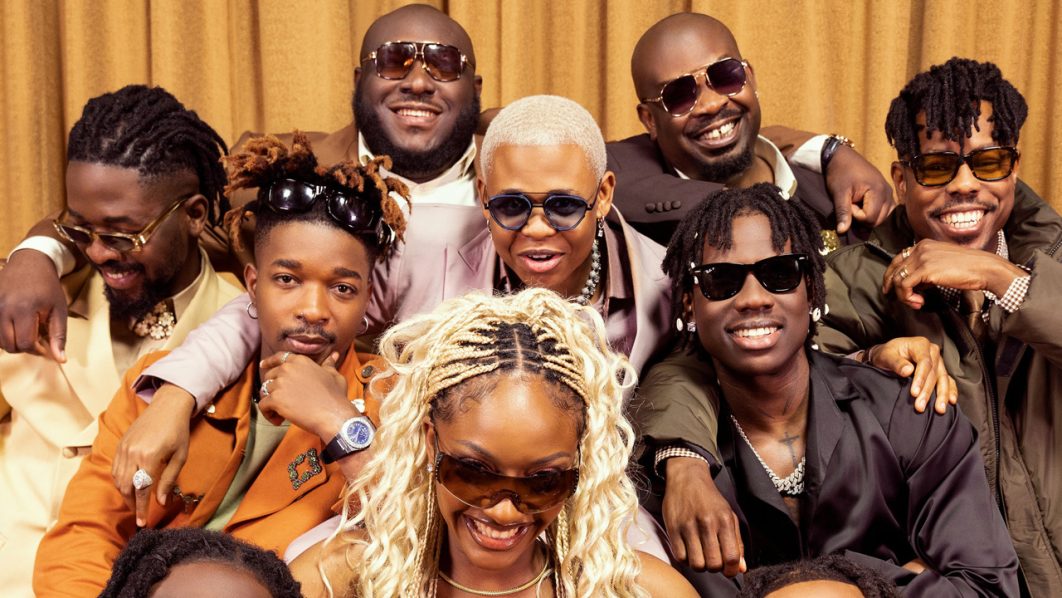 Follow Don Jazzy. 
You must follow Don Jazzy and the entire Mavin Records staff on social media platforms in order to sign with them. 
It's not a must to follow but's essential so they can easily discover you.
As you know, social media is a weapon, so it depends on how you make use of it. maybe positively or negatively.
While following and tagging Don Jazzy in your posts is a good start, you should also be aware that many other upcoming artists are doing the same thing to gain his attention.
To set yourself apart, make an effort to follow and engage with other Mavin Records staff members and people associated with the label. 
This might give you more chances to catch Don Jazzy's attention or the attention of someone on his team. 
Building relationships with people in the industry is a key part of getting your foot in the door, and social media is a great way to do this.
Now let's go to step 2.
Post Your Freestyles and Cover Videos
Raw talent is one thing, but gaining the attention of business professionals necessitates showcasing your abilities to a wider audience. 
As an artist looking to attract public attention and build a following, you must consistently share your craft online. 
You can check out these resources, which would give you a little guide you need t blow up on Instagram. It's little but exciting to take you to Stardorm.
In this case, posting videos of yourself freestyling or covering popular songs can help you get noticed and connect with people who might become fans or work with you.
Make sure your freestyle and cover videos are of good quality and show off your own style and talent. 
This will not only make you stand out from the crowd, but it will also make it more likely that your videos will be shared and that Don Jazzy or someone from Mavin Records will see them.
You can just hire a PR team but if you aren't rich enough get on udemy or Coursera to learn about digital marketing.
Collaborate with Other Artists 
Collaboration with other artists, both inside and outside of your niche, is a good way to show off your skills and get the attention of industry professionals like Don Jazzy. 
Working with other musicians can give you more experience and exposure, and the two of you working together can help you become more known and respected in the industry.
Start by getting in touch with other musicians online or in your area to talk about possible collaborations. 
You can meet and connect with other musicians by going to local music events, open mics, and talent shows.  
If you have a strong network of other artists, your work is more likely to be recommended to influential people like Don Jazzy. 
It also gives you the chance to work with other artists, which can boost your reputation and reach in a big way.
Create a Professional Online Presence and Brand
Any musician who wants to make a name for themselves in the music business needs a professional, well-kept online presence. 
Having a website, social media profiles, and even a YouTube channel to show off your work can make a big difference in how people in your field, like Don Jazzy, see you.
You can use services like Linktree and Instagram profile link generators to create smart bio links. It makes your work more professional and makes your songs and albums easier to access.
Build your brand by making sure your images, style, and messages are the same on all of your online platforms. This will help you stand out and show what makes you unique as an artist.
Make sure to include a short bio, a picture of yourself that looks professional, and your contact information so that anyone interested, like Don Jazzy and the people at Mavin Records, can easily get in touch with you.
And always add contact information like an email and phone number on your bio, so that brands can easily reach out to you.
Mavins Record Registration and A&R Opportunities
Mavins Record may have registration or A&R (Artist and Repertoire) opportunities that you can use to show off your work. 
Keep an eye on their official website and social media to find out about programs or auditions. This is an excellent way to get noticed and be on their radar.
I have a post on how to make money on Audiomack as an artist, you can check it out before we proceed.
How to Get Signed by Spaceship Records or DMW Record Label
Similar to the process with Mavin Records, you can inquire about getting signed to Spaceship Records or DMW Record Label by connecting with their staff on social media, attending events, and following their official announcements. 
Being proactive and actively pursuing these record labels will help you improve your chances of being signed.
Don Jazzy's WhatsApp Number and Connecting with Mavin Records in 2023
It might be hard to get Don Jazzy or Mavin Records' personal contact information, like their WhatsApp number, but there are other ways to get in touch with them. 
Focus on making connections with their team members and keeping up with their industry news. 
You can also talk to them on social media or go to events where they might be, which gives you a chance to swap contact information.
Conclusion
Undoubtedly, many aspiring artists have dreamed of signing with Don Jazzy and joining Mavin Records.
You can make it more likely that Don Jazzy and his team will notify you if you follow and talk to Mavin Records staff on social media and keep showing off your skills through freestyle and cover videos and stand out.
Remember that persistence and hard work are very important in the music business, so keep improving your skills and promoting your work to increase your chances of being successful.