Hello and Welcome to Naijacloud. Today we are going to all you need to know concerning how to stay safe when shopping online.
We care about health safety by staying at home, and we make most of our purchases online. But this order of things plays into the hands of numerous attackers who hunt on the network.
And this is not the only trouble — a thing that cannot be seen live, touched, and tried on, can be a real disappointment and a waste of money.
So, online shopping and your data also need protection and security. Without further ado, let look into the steps on how to Stay Safe When Shopping Online. 
How To Stay Safe When Shopping Online
I have carefully outlisted concerning all you need to know on how to stay safe when shopping online. I have about six of them listed below.
Take your time and make sure you don't under rate any of the methods below;
Read Reviews about the Store
If the site is fraudulent, then deceived customers have already written a lot about it. Relevant groups on social networks, reviews on third-party sites, media reports — all this should be searched on the internet in advance. Pay attention to the physical address and phone number of the store: if these data are available, this inspires confidence. You can call them and check if it is working.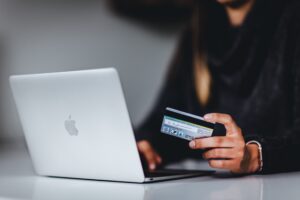 Do Not Register Using Social Networks
They do not necessarily want to steal your money right now. Social networks are the first and main source of information for attackers who collect personal data, which is then used for fraud. Be sure to set the privacy of your social networks profiles and prevent online stores from accessing them.
Get a Password Manager
Yes, it is hard to come up with a password for each service. But using the same password everywhere (for email, social networks, online stores) is a so-so idea. Better install a convenient password manager, remember just one master password and use it.
Don't Include the Main Email Address
Your main email probably contains your account keys, or you can easily access them with it. As a rule, internet banking is tied to it, and there is an active correspondence with it with rather personal details. It is in your interest that scammers do not get your address. According to Forextime, for purchases on the internet, it is better to create a separate mailbox, so that it would not be a pity to lose it.
Get a Separate Card or Wallet for Online Shopping
The same principle with a payment card — if suddenly information about it is stolen, it will not be so disappointing. Replenish it in small amounts before shopping. Be sure to connect SMS banking to monitor the safety of money, and the service of confirming payments with a short number. Another good idea is to set a limit on the withdrawal of money from the card. And to earn extra money for online shopping, you can start trading online and try your skills in Forex trading.
Enter the Web Address Manually
Malicious sites may use domain names that are very similar to the names of popular resources, hoping for a user error. The difference between Amazon and Amaz0n is that the second site is a scam, although it is quite similar to the original online store. Therefore, it is safer not to copy the URL into the address line, but to enter the site address manually.
Don't Share Data Over Public Wi-Fi
Cybercriminals can easily get access to the data of your electronic payment, which was made in a café, hotel, or large shopping center in Nigeria.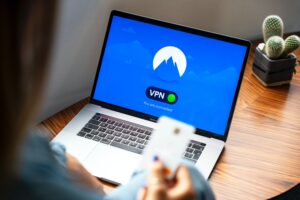 When choosing a public network, choose password-protected ones, turn on the "Always use a secure connection" option in your device settings, and connect via a virtual private network (VPN) if possible.
Don't Agree on Upfront Payment
If this is not your friend or the seller with whom you have been cooperating for a long time, it is better to hold the money until the goods are handed over.
Otherwise, you can be deceived in the banalest way — scammers just do not send you anything.
Therefore, it is better to choose payment upon receipt of the order: cash on delivery or cash to the courier. And it's worth giving money after you make sure that everything is alright with the goods.
Keep Checks and Receipts
Whether you want to return an item, dispute a chargeback, or start using an online store, all receipts, both paper and electronic, will come in handy. Therefore, keep them.
Read Links Carefully Before Clicking on Them
Attackers can send SMS to users in which they offer to go to a fake resource of an online store. On a fake site, people download a virus that steals their data and money.
Besides, scammers actively use emails. They can attach a document or picture to email messages that will be malware in disguise.
Keep Your Connection Secure
This is last thing and the most important thing you need to know on How to Stay Safe When Shopping Online.The address of a secure resource starts with https, where the letter s stands for "secure". Platforms for creating online stores recommend using the HTTPS protocol and SSL certificates that protect the data transmission channel between the internet user and the site.
If the address of an online store begins with http, it is better to refrain from shopping in it because your payment details can be stolen.
Conclusion
I hope you enjoyed this post on how to Stay Safe When Shopping Online? Don't forget to drop comments incase of questions or suggestions.
Don't forget to join or telegram channel to get notified when we make post like this.