Hey thanks for stopping by. Many fans keep asking questions if inforib income  is a legit platform. The platform is 100% legit at the moment and they pay. You can check the post below to know more about inforib and meanwhile you can join inforib here.In case you missed my last post on how to get 30GB for free via IMEI tweak you can check it out here.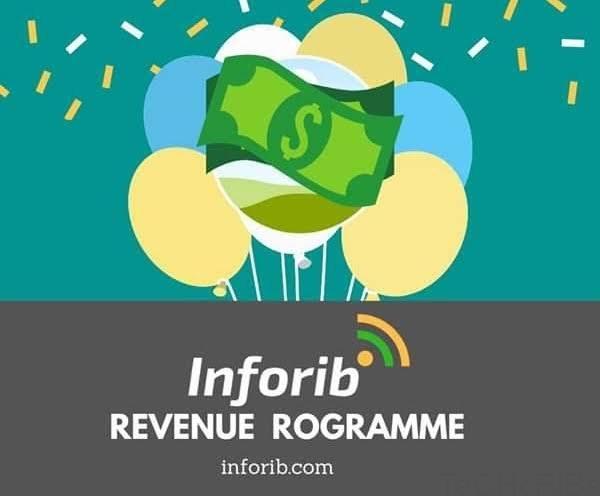 The  revenue program was launched by Mr Ifiokobong Ibanga, a Nigerian blogger and he launched it on the 1st of May 2020.
Inforib.com is simply an online forum that pays you for asking and answering questions, Participants ask and answer questions in various topics including business, blogging, automobiles, education, eCommerce, marketing, entertainment and more.
How do inforib make their money back.
If you check the website you would notice there are some ad on it. So i can boldly say the platform makes it money from Google adsense to pay it users. For people who don't know about Google Adsense, Google Adsense is a program run by Google through which website publishers in the Google Network of content sites serve text, images, video, or interactive media advertisements that are targeted to the site content and audience. These advertisements are administered, sorted, and maintained by Google. So I think you should know where they make their money from and see its a legit platform to join.
JOIN  HERE
Features of inforib earnings.
> Free registration – No Signup fee, Sign up here
> Signup bonus – N1,000
> Affiliate Referral bonus – N200
> Ask a question – N5
> Answer a question – N20
> Publish article – N500
> Report an eyewithness news – N200
> Track your earnings
> Easily withdraw your earnings to your bank account.
> Minimum withdrawal – N5000 (Withdraw anytime)
JOIN THE PLATFORM  HERE
How to request withdrawal
You can only cash out once you earn up to N5,000
Cashout is from 28th of Every Month.
To cash out, send an email with a subject "Inforib Cashout" to [email protected]
Withdrawal Fee: 10% of the amount (Used to pay admins)
Join our WhatsApp or telegram group below for proof of payment.