If you're looking for the best photo selling app to make money from your pictures, then look no further! We've rounded up the top 10 best photo selling app to help you monetize your photos and get paid for your creativity. 
Whether you're a professional photographer, an amateur enthusiast, or just someone who loves taking pictures, these apps will help you turn your work into cash.
Keep reading to find out which of the best photo-selling apps is right for you.
The importance of a Photo Selling App
In today's digital age, selling photos online has become one of the most popular ways to make money as a photographer.
With the right photo-selling app, you can turn your photos into a profitable business. 
These apps make it easy for photographers to upload their photos and start selling to a wide audience.
Photo-selling apps allow photographers to reach potential customers who may not have heard of them otherwise, and this can be a great way for new photographers to start building an audience. 
Even experienced photographers can benefit from using photo-selling apps, as they can access a wider range of customers and can often earn more money than if they were to sell their photos through traditional means. 
Also, selling photos online is more convenient than selling them in a physical store and photographers don't need to worry about setting up shop, dealing with inventory, or worrying about customer service issues. 
Selling photos online is fast and efficient, making it the perfect way for photographers to make money while pursuing their passion. 
Overall, photo-selling apps are a great way for photographers to make money and grow their businesses.
With the right app, photographers can take advantage of the convenience and reach of the internet to easily upload and sell their photos to customers around the world.
Top List Of The 10 Best Photo Selling Apps
Shutterstock
Shutterstock is a great photo-selling app that lets users create and sell their photos with ease.
It's free to join and upload your photos and they offer a competitive royalty rate, so you can make money off of each sale.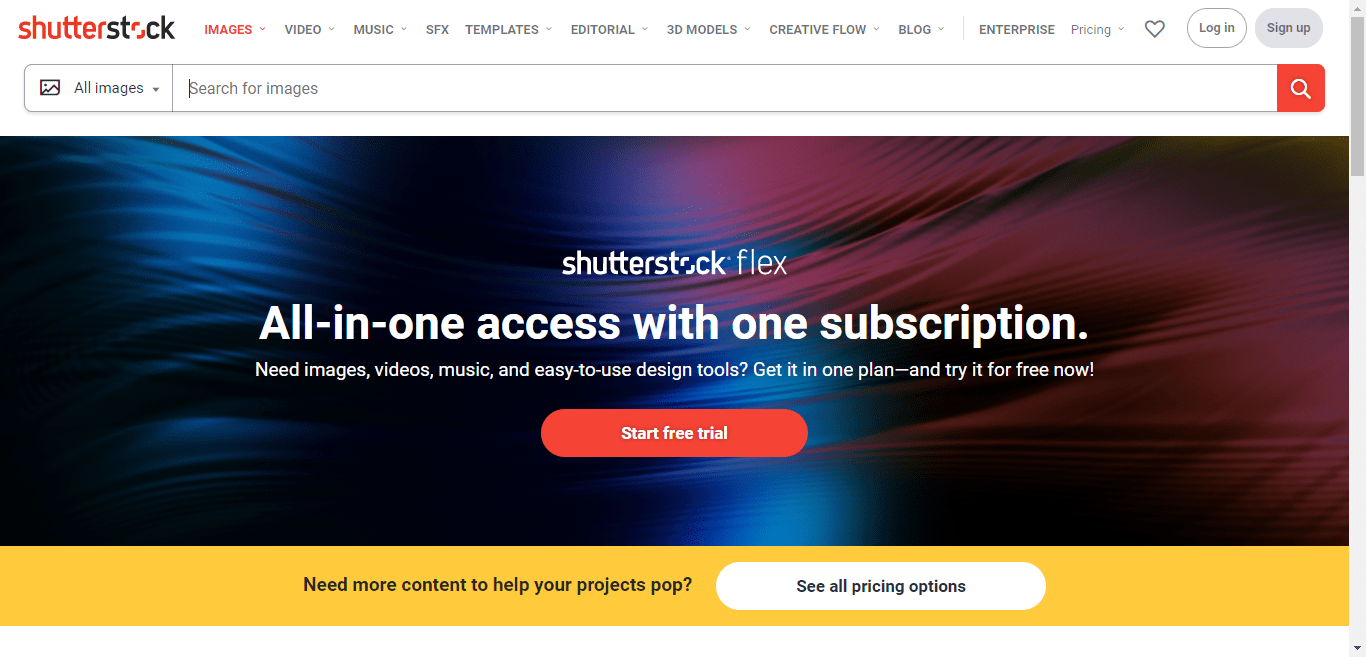 Plus, you can track your sales and manage your account directly through the app. 
Fotolia
Fotolia is an easy-to-use photo-selling app that lets you upload, license, and manage your photos and earn money through sales.
They have a wide selection of photos and offer a variety of subscription plans depending on how many images you want to upload and what kind of license you're looking for. 
Adobe Stock
Adobe Stock is one of the best photo-selling apps for photographers and designers alike.
It's easy to use and integrates seamlessly with Adobe Creative Cloud applications like Photoshop, InDesign, and Illustrator, so you can use your photos in your designs without leaving the app.
Dreamstime
Dreamstime is another excellent resource for selling photographs.
Not only does it provide stock photos at affordable prices, but it also offers subscriptions for more advanced image collections such as illustrations and video clips.
On top of this, Dreamstime gives contributors a generous commission percentage (up to 60%) on each image sold. 
iStockphoto
iStockphoto was created by Getty Images and offers millions of royalty-free photos, illustrations, vectors, audio files, and video clips.
Foap
Foap is a popular mobile app where anyone can upload photos and start earning money within minutes.
All you need to do is connect your social media accounts, upload a few images, and then wait for people to purchase them. You'll get 50% off each sale! 
Alamy: Alamy allows its members to easily upload high-quality images and videos into its library. As a contributor, you will receive 40% royalties per download.
Additionally, Alamy has no minimum payout threshold, which means you can get paid quickly. 
DepositPhotos
DepositPhotos is an online marketplace for buying and selling high-resolution photos, illustrations, vector images, and videos.
You'll get 30-50% commissions when someone buys one of your images or videos and you can even set your own pricing for certain downloads.
Crestock
Crestock is a global community of digital creators and buyers who are able to share and access unique visual content.
EyeEm
EyeEm is a great platform for creative individuals who want to showcase their work and make money from their photography. With EyeEm, photographers can upload their photos and put them up for sale. 
When someone purchases one of your photos, you will get 50% of the profits and EyeEm also allows contributors to collaborate with brands, allowing them to earn extra money through sponsored content. 
FAQ
Does Google pay you for photos?
The short answer is no, Google does not pay you for photos. However, it is possible to make money from your photos through a variety of services, including those provided by Google.
Google's Trusted Pro program gives photographers the opportunity to work with local businesses on their 360-degree photo needs.
This program requires you to have a high level of quality images, and once accepted you will be eligible to receive paid leads.
How much does Shutterstock pay?
Shutterstock is one of the most popular and widely used stock photo agencies out there. It offers a variety of ways to make money from your photos and videos, depending on your agreement with them.
When it comes to how much Shutterstock pays for photos, the answer is that it varies depending on the license you choose for each image or video. 
For example, if you opt for an "Enhanced License", you will get a fixed fee every time someone licenses your image. This fee starts at $2.88 per image and can go up to $28.80 depending on the size of the license purchased. 
On the other hand, if you opt for a "Standard License", Shutterstock pays you a royalty rate of 25-38% of the sale price for each image or video licensed. This rate increases as you sell more images or videos through Shutterstock. 
Conclusion
Making money from your photos can be a great way to supplement your income or even become a full-time job. There are many photo selling apps available on the market, and each one has its own unique benefits.
From Google pay to iStock, Shutterstock, Depositphotos, Fotolia, Bigstockphoto, and Can Stock Photo, you have plenty of options to choose from.
No matter which app you choose, make sure you understand the terms and conditions of each one, as well as the pricing model.
This will help ensure that you get the most out of your photos and make the most money possible. With the right photo selling app, you can turn your passion for photography into a profitable venture.