Hello lovelies, and welcome to my blog. Today we are going to look into the prospa review or the prospa app review.
I would be including all you need to know concerning the app, from the advantages down to the disadvantages. 
Prospa is an app that helps businesses. You get a business account for your business in minutes. 
Am sure you know how long that's going to take if you are to use the normal banks. What I mean by the normal banks are the likes of UBA, First bank, etc.
What Is Prospa 
Prospa is an app that helps businesses and business owners grow in both saving and making sales.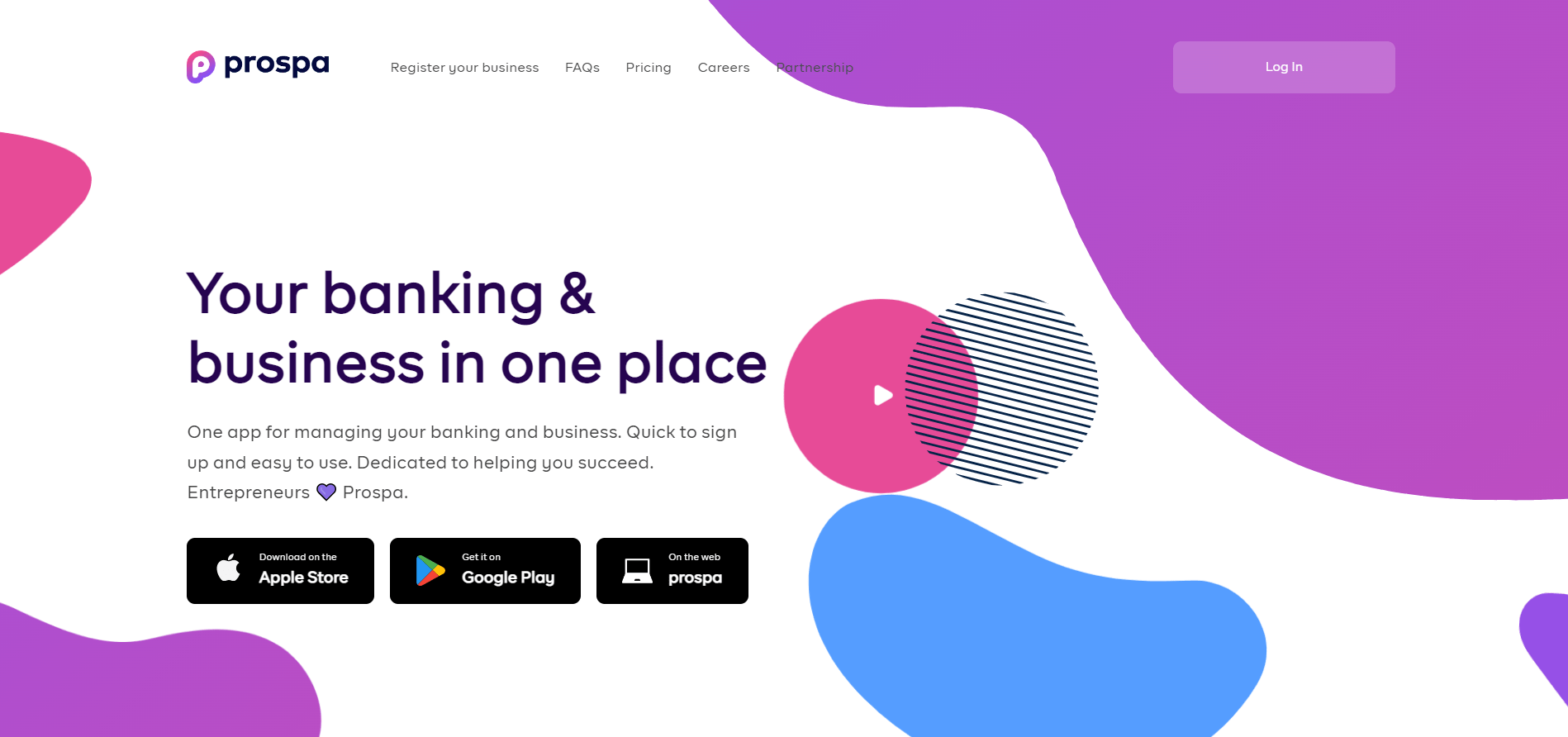 This app help entrepreneurs and business owners in supporting their financial life.
At the time of writing this masterpiece, it has more than 1k reviews, more than half have to be of a positive vibe, and has over a hundred thousand plus downloads. 
What Can Prospa App Do
Before we get started on the prospa review, we need to look at what the app can be used for. 
The Prospa app has a lot of benefits which I also enjoy, it gives you the opportunity of what you cannot do on your own.  
It goes a long long way in promoting your business as an entrepreneur 
As we all know saving is one of the best ways to promote and know your level in your business stages. 
Prospa helps in making your small-scale business look big to look great. 
You can keep your invoice in this app, most business owners cannot keep invoices of their business but this app will help you record the invoice.  
The app name may not be too big but it is a good prosper for business, it is reliable and helpful. 
In this app, you can create a multi-sub account for your money. 
And one funny this about this prospa app that you will learn from this prospa review is that you can refer and earn from this same app. 
Your prospa account can summarize every incoming and outgoing money and also give the difference which helps business owners to know their profit monthly. 
Wow, do you know they also give virtual cards and physical cards.
Isn't this wonderful? 
Lol. 
I am well assured my business account is secured. 
Do you want to try out prospa today? Read this prospa review and you will understand more and how to register. 
It is quite earlier just follow the steps below. 
How To Download/Register On Prospa App. 
To get started on prospa, you would need to have the app. The prospa app is available on both Playstore and App store.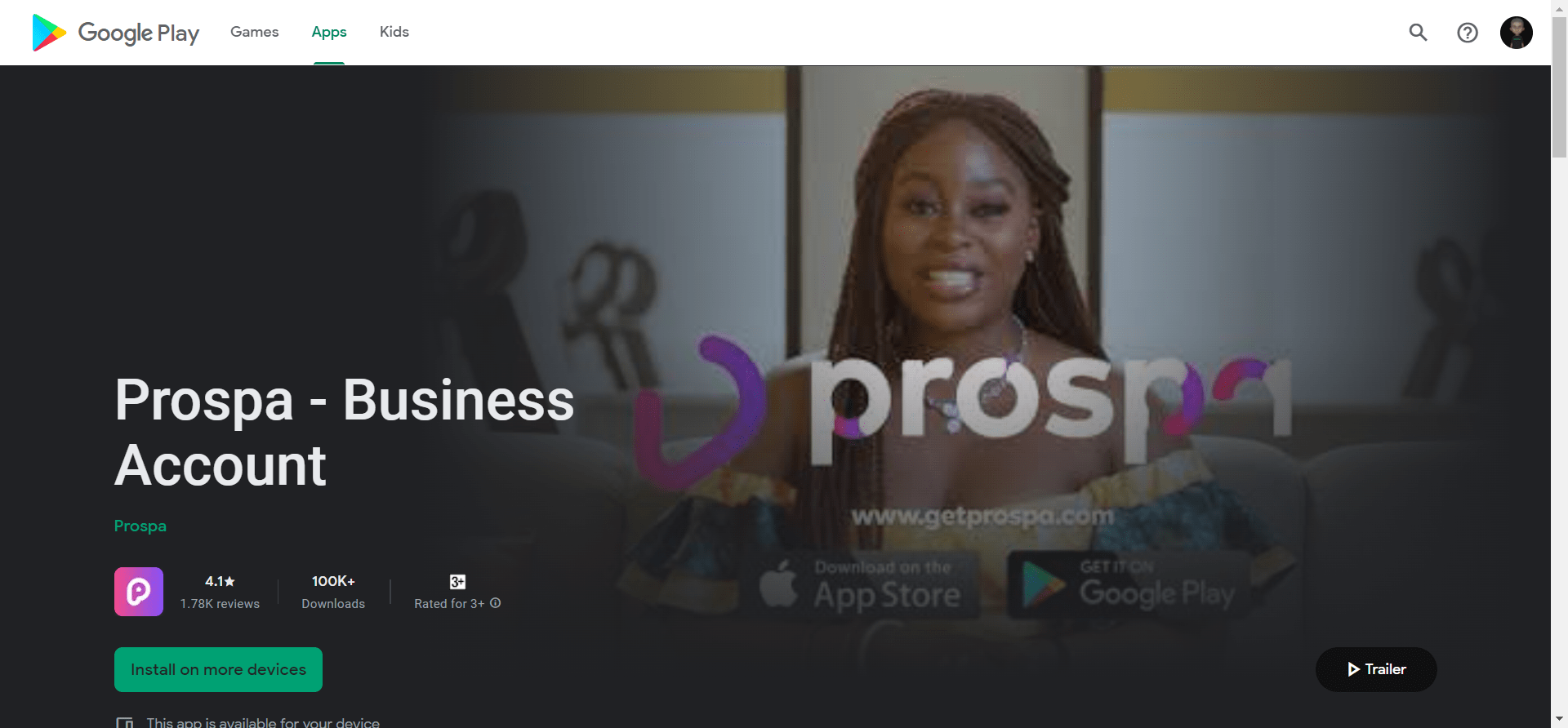 I have a post on kuda Bank review you can check out, so without wasting much of your time let's get started. 
You can download the prospa app via the link here or download it via the play store and app store. 
The next thing is to create an account. 
When you open the app you will see the sign-in, continue with Goggle, and continue with email. 
Choose one! The Google sign-in part is recommended because it is safer, fast, and more reliable. 
When you click on "CONTINUE WITH Goggle", it will take you to a new page to enter contact details. 
After this it will go to "CREATE A Pin", this pin will be used to authorize transactions. 
This pin is just a 4 digit pin. So set a pin. 
In the next steps to create a business account, you can create a personal account too. 
I would be talking more about business accounts today because it's not easy to open. 
You will have to select the accounts out of three options which are. 
Then choose the "I have a CAC registered company" ( if you have click on it and if not don't click) 
If you have a CAC number, you can proceed, if not choose "my business is not yet registered, would like to register" 
How To Verify A Business Account On Prospa 
This Prospa Review will show you the depth of the prospa app.
After creating your account, the next thing to do is to verify your account.
The first type of verification is the use of IDs, and below are a few lists of Identification allowed. 
National ID, Driver's license, Voter's card, and International passport 
Upload any on them above and proceed 
The second type of verification is the BVN verification. It's simple just enter your BVN and make sure it's confirmed. 
The third type of verifying your business account on the prospa review is the use of utility bills and any proof of house address 
That's all. You would need to pay a fee to get your business name approved officially with CAC. 
If you have a business name registered earlier, this shouldn't be a problem.
How To Verify A Personal Account On Prospa App
To conclude our prospa review, we would need to verify your business name. 
On the next page is that the account will be created in your name. 
Two options are as follows. 
Send and receive transfers from all Nigeria banks

Tools for managing your business 
Click continue after choosing your option. 
For mine, I chose to send and receive transfers from all Nigeria banks
You would have to fill out the KYC like your name, business name, address, and others.
Next is choosing the preferred bank, wema is the only preferred bank. 
Confirm and create an account number
Some Negative Prospa Review.
With all the positive reports about this app, some negative vibes are also available but it is minimal.  
Nothing has a good part but not Negative so this is normal for everything. 
I noticed that the app only makes use of wema Bank. If it is the other banks can be used it is preferable 

 According to research, It is said that sometimes it takes time before money can reflect on the app. 

Also, it's said that most accounts are verified at 24 hour 
After all the app is not so bad, like I said earlier it is easy to operate the app.
The app is well organized, and understandable. 
Conclusion 
I hope you enjoyed my post on the Prospa review? From my usage, I can say they are good and probably the best.
You get your business account within 10 minutes. Fast smooth and reliable. 
Their customer support too is top-notch.
If you have questions, ideas, and suggestions please make sure to use the comment box below.