Hello and welcome back to NaijaCloud. Today we are going to look at the top 10 best secondary schools in Ondo state.
Ondo State is one of the Nigeria cocoa-producing states in Nigeria at large. It is bounded by Kwara and Kogi in the North, Osun, and Ogun in the west, and Edo in the east.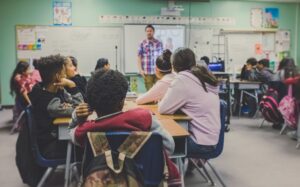 Mostly it is known for children raised in Yoruba land to be educated. When I was a child we joked about it saying your people are the most educated in Nigeria, which many Nigerians believe it's true.
I notice that most secondary schools are common and many in Yorubaland so in the article today we are discussing the Top 10 best secondary schools in Ondo State. 
We have a lot of secondary schools in Ondo State, so we have to bring the best out of hundreds of secondary schools. Without any further ado, let's dive in. 
Top 10 Best  Secondary Schools In Ondo State. 
I have a list of what you are looking for immediately after this paragraph. You can check my post on how you could make money as a teenager in Nigeria. 
The list is in no particular order, it's just a list of top-notch schools in Ondo state according to records and education standards. 
Preston international school
To kick off this list, we would start with Preston. Preston was first opened on the 16th of September 2006. They help to bring up well well-rounded cultured well educated and God-fearing ladies and gentlemen.
The school is owned by Mr. Toyin Ajayi, and it's located at Km6, Akure owo express Road. 
Preston is a school for full boarding students, it contains a mixed secondary school for boys and girls around the world to come together and learn in a unique and good academic environment.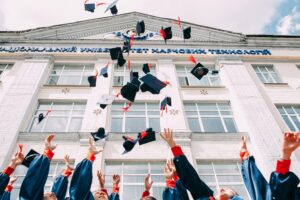 It's a Christian secondary school, what makes the school unique is not only the school environment. What makes the school rank among the top 10 best secondary schools in Ondo State is also the facilities. The school is well equipped with facilities, Starting from their laboratory, to the fields for sports. 
If you wish to apply the form is N10000. For the school form visit the school website or call 08054150117, 08060805202, 08024317643. 
Greater Tomorrow International College
Greater tomorrow is located at Ikare-Ajowa road, Agbaluku, Arigidi akoko. This school is one of the top 10 best secondary schools in Ondo State because of its great achievements. 
The school is owned by Chief j.o Lawal and was established in September 2001 with a well conducive environment for learning. 
In June 2016, they won the national championship in the letter-writing competition organized by the universal postal union.  
School also won a lot of awards which symbolizes that the school can bring your words to greater heights. 
Things available in this school are:bakery, staff quarters, football pitch, good libraries for reading, school bus, ICT CENTER.
They also go for extracurricular activities like inter-house competition, music class, art exhibition or cooking competition.
School is both day and boarding in which a school bus is available. 
In most reviews, they are given 5 stars for academic performance, and quality of services. For more info about this school visit the school website gticng.com. 
Deeper Life High School
Among one of the top 10 best secondary schools in Ondo State is DLHS. Deeper life high school is located at two off Ondo Akure road. 
This school is a full boarding school that comprises both boys and girls who are brought up academically and with the fear of God in their hearts. 
 DHLS opened in September 2012 the school comprises both junior secondary and senior secondary students. 
According to the school website, It is said that the school has 25 teaching staff and 23 supporting staff, with this you can be well assured that your wards are in good hands. 
The last time I was there, they had great facilities like e-learning, ICT laboratory, science laboratory, health bay, and well-equipped classrooms. 
Students involved in the leadership training program and one of the achievements is that they won an international  mathematics competition in Ondo state from the junior category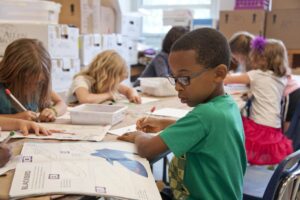 Hallmark secondary school
The fourth on the list is Hallmark, which was founded in 1995. Hallmark gives national British curriculums which help the students in the international general certificate of secondary school build up their students for global citizens. The proprietress of this great school is Mrs. Aralola Faturoti.
It is located at Stanley Road, Akure. One of their popular achievements in the year 2019, their health perfect (girl) named "OLUWATONI FAVOUR LEKE-OKE".
She has a distinction in all her waec result A1 in the course except economic B3, this shows how excellent the school fear of God, to be hard working, integrity and excellence.
Hallmark gives students holiday assignments that are uploaded online so that it will be easy for the students to locate them online and do them at home. The assignment is for all classes. 
This school is not only the best of the best, but it is also great. Try this school today and see the greatness. 
Citadel International Schools
Citadel international school was opened on 17 October 1994 formally at ugbe akoko but now at ikare akoko (21st April 1996).
They help to provide a conducive and good atmosphere of learning for their students, and they also help the students prepare for future education and higher levels of learning. 
The school is involved in performing inter-house competitions for the student's extracurricular work. They have the yellow, green, blue, and red houses, the houses are named after one, and funnily in no particular order. 
One of the most interesting things about the school is that on the school website the rules and regulations of the school are written therein others the parents and students do not say that they don't know the school rules. 
Federal Government Girl College Akure 
One of the schools on the list of top 10 best secondary schools in Ondo state is Federal Government Girl college, mostly called "FEGGICOLLA". 
Been of the 104 federal unity established. This school is established in Akure to help young minds of ladies adjust to society, the principal of the school is Mrs. Lawal Adenike. 
FEGGICOLLA  was founded on 20th October 1977, thus the school helps girls/ladies in developing their potential the school consists of girls only for both senior and junior classes. 
They mainly have boarding schools with well-educated teachers and well-constructed buildings for the students. They have well-skilled instructors one of shy they are in the top 10 best secondary schools in Ondo State. 
For more information about the school and admission info, visit the official school website via fggaakure.com. 
Palmrock International Schools
Palmrock International school was established in 2013 with the objectives of American and British curricula are been used. This helps to challenge the students to work more and have a good result. 
This school is one of the best and they give opportunity for both students but girls and boys.
It's located at Palmrock Street vintage estate, off oda road, Akure. 
The school has open days which are Monday – Friday from 8:00 am – 6:00 pm and closes on Saturday and Sundays 
They have average reviews of 4 stars because of their good work.
Productive work helps to produce a student who is hardworking and also helps to build a good moral standard.
Police Secondary Schools 
Coming 8th on the list. Police school was established in the year 2005 and was built by the Nigeria police force. 
The school is a full boarding school which they believe helps the students to concentrate more. The school is located at ita OG Blu, Akure.
Their safety and security are one of why they are one of the top 10 best secondary schools in Ondo State. 
Police secondary schools are well equipped when it comes to school facilities. The school has an ICT center, science labs, hostel accommodations, health centers, a well conducive classroom, and many more. 
Water Spring International Schools
Water spring school helps to uphold Christian values.
They help students to learn and improve in their education, and aim to raise godly, confident students. 
According to the school popular saying, we all believe each child is unique and indifferent to one another. This school is one that we are one.
They undergo extra activities like music, drama, and jet club, and help to bring out the skills in the children and also bring out the hidden talents in the ward.
Dominion Science Academy 
Dominion science academy is located at ijomoken Street, ijebu, owo.
The school is given 3 stars. And we all know that getting 3 stars is not easy but this school got it in a rural town like our own.
The school was established in the year 2006 and owned by Hassan Saka.
I'm sure dominion is one of the top 10 secondary schools in Ondo State because of its uniqueness which is discipline.
Students are well cultured, well upbring. The waec results that have been produced by the school are incredible and surprising.
Results are good, and most importantly good facilities. In their laboratory, there is good equipment for smooth experiments. 
Opening hours of the school are on Monday – Friday from 7:20 am – 5:00 pm and also on Saturday from 9:00 am- 4:00 they are open on Sundays 
Conclusion 
I hope you enjoyed this post on top secondary schools in Ondo State. Do well to join our Telegram channel to get exclusive updates like this. 
One thing we learned today is that Ondo state is blessed with good schools and not only cocoa plantations lol. 
This is where I would be stopping for now.