Hello. Welcome to my blog. Today we are going to look into the steps to start an ice block business in Nigeria.
As we all know that this country is getting to a stage where we all need to think and get a business for ourselves. Most of the youths are out there doing nothing at home.
I have an awesome business idea for you, a business that I have tried and have seen that is helpful in this era. 
So without further ado, let's start discussing all you need to know on how to start an ice block business. 
Ice Block Business Review. 
I sat down to think of what is a cool business that is not embarrassing and is a super hit in Nigeria now.
The ice block business is the real deal, selling ice blocks.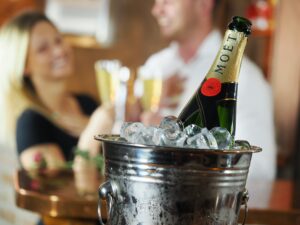 You can make as high as N300000 monthly depending on your location. In most parts of Nigeria, we have issues with electricity. 
No light, no cold or chill drinks. The reason I don't know, but I have to look for a solution to this problem and monetize it. 
I wrote a post on how I made my first 500 dollars from the internet, you can help yourself by checking it out. It might be useful. 
Now back to our ice cream business. 
The solution is ice block business. Normally, ice blocks last up to 18 hours, if not more.
Benefit Of  Ice Blocks  For Ice Business Owners
Before we dive into how to start an ice block business in Nigeria, we would need to look at its benefit for business owners. 
Ice can be used in hospitals to reduce swelling on any part of the body. 
Ice Blocks are effective in hospitals.  After injection, if you have a swollen part you can just use an ice block to reduce it. 
Ice can also be used to make stuff cool. At parties, most drinks are made to be cold using ice blocks because it won't be easy to get a freezer or refrigerator to the party center. So it is preferable to get an ice block. 
They can also be used for skin treatment and dark spots around the eye region. 
mostly in the hot weather and you need cold water to cool off the body and with the conditions of the country. You can just get an ice block deep inside the water. 
At least with this, you will get to know how to start an ice block business  in other to start selling out the ice block and make your money and also make people enjoy the good works of ice block 
What is the material needed to get this business done 
To start this business the most important thing you need is a generator and also a reliable source of electricity. You should notice I said reliable, you need at least 22 hours of electricity daily. 
The next thing on your wishlist is a freezer or refrigerator to freeze up the water.
For the start, if you can afford much this is for you. You can just get this deep freezer and if you know you have and can afford to buy an ice block machine you can.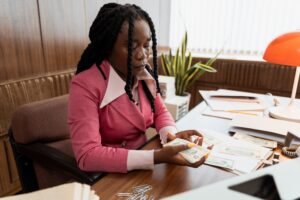 Some brands build ice block machines, you can meet with them and get a custom size. 
Get a place where you can have access to a water supply. This is important because it won't bring sense for you to sell ice blocks and not have a stable water supply.
Note clean water, you can't afford to lose customers because of unclean water. 
How To Start An Ice Block Business In Nigeria 
As I have said earlier, you will need capital to start any business whatsoever. 
"Reliable capital" is necessary. With reliable capital, you can buy the material that is needed. 
Get the necessary materials ready. If that is done, you can write out or bring out your business strategies. 
Business strategies are not only about how you sell the ice blocks, that is why you need to know how to start an ice block business. 
Business strategy deals with the way you will advertise, make customers, impress your customers, share information with them, and many more.
The third thing on how to start an ice block business is to get a location.
One of the factors of production is LAND. You need to get land that will encourage your new business. 
Get a plot of land in an area where you know people make use of ice blocks where your customers can easily locate you.
Find a location that suits your business, an ice block business won't sell in villages so find a well-civilized community and you should be good to go. 
When considering the location of the business there are also more things to be considered about the land which is.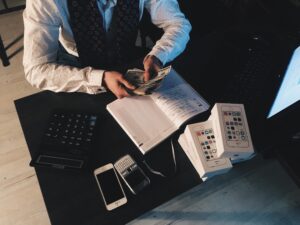 Factors To Consider When Choosing An Ice Block Business Location.
Electricity
Yes we are in Nigeria lol. There can be stable electricity but to reduce the cost of generator fuel you can consider a street that has more light. 
Exposure to customers
 Don't run from customers.You don't have to look for a shop where it is far from them, make your shop or location easy for people to describe.
Availability of water. 
You would need a place where you can get access to clean water and not just ordinary water. It would surely reduce your cost of spending. 
Lastly, you equip the location and off you go.
Shine! 
You are good to go. Start your business with plans to make more money. 
Good luck with your business and always remember your customer's satisfaction is the important thing about business 
Conclusion 
I hope you enjoyed my post on how to start an ice block business in Nigeria? I publish more life-changing posts like this almost every week and do well to join our Telegram channel to be among the first set of people to get updates like this. 
Hope you see you are successful. I drop my pens here.