Hello and welcome back to Naijacloud, today we are going to look into the steps to make money online as a teenager in Nigeria.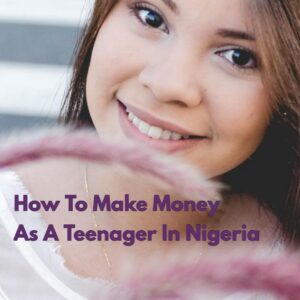 Normally, making money online seems to be hard and frustrating when you do it your way or without any proper understanding.
There are many methods to take hundreds of thousands monthly and in this tutorial, I would be teaching you all.
I would be teaching you both physical and digital skills, you don't need to be highly skilled to get started. All you need is your intelligence and mind of understanding then you are good to go.
So without further ado, let's look into how to make money as a teenager in Nigeria,
Blogging
The first method we would be looking into today on How To Make Money Online As A Teenager In Nigeria is blogging.
Trust me whenever I say blogging is one of the most lucrative businesses you can start online. The only stress you might have is getting started, buying domains and all.
I will leave a link to well-documented tutorials on opening a WordPress blog from buying domains and others.
After opening the blog the next thing is your bucket list should be how to monetize the blog, I mean how to make money off the blog. It's simple but you need to have a tutor.
That's why I have a well-written ebook on how to start a niche blog and all you need to know about making money from a niche blog.
A blog isn't necessarily supposed to be an entertainment blog, you can open other blogs too. According to research, it's way easy to monetize a niche blog.
Affiliate Marketing
As a teenager in Nigeria, Affiliate marketing is also one of the things you need to try and get used to.
The only problem with affiliate marketing is that you need to have a blog or a website to get started most time even tho is not compulsory.
If you are new to the word "Affiliate", I would explain. It's a simple term where you get a certain commission when your downlines purchase a certain product.
There are many affiliate programs that you can use to make money as a teenager in Nigeria. I have a well-detailed post on a few of them which are, the 1xbet affiliate, Jumia affiliate, Amazon.com affiliate, and the Fiverr affiliate.
You can read more on each of them later. I made my first $500 from a 1xbet affiliate, how I did it and what I did are in the link I sent earlier.
Photography / Graphic Designs
Photography and Graphic design are also lucrative methods to make money online and I am happy they made it to the list.
It is easy to make money as a Graphic designer if you know what you are doing.
Graphic design is more than just designing banners for family and friends, you can learn UI/UX design and make six figures online. I have a friend that makes over 500k monthly selling their graphics design gig on Fiverr.
Even though nothing comes easy. You have to put in a lot of time and sleepless nights to be able to be a geek at what you do. This is a link to a resource where you can learn about selling your graphic design gig on Fiverr.
Which of these methods do you think is easiest to make money as a teenager? Graphic design?
Yes. LOL.
Vlogging
Vlogging. Most people don't what that means lol. It's similar to blogging, the only digging is that you use text in a blog and video in a vlog.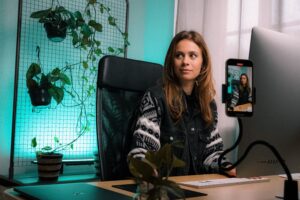 You can be a Vlogger by creating a YouTube channel.
The only frustrating issue with YouTube is that you need to be consistent, and understand the algorithm to be able to chat.
Creating a YouTube channel is more stressful than you think but you can read more about creating a channel here.
You can start by sharing links to friends and families then maybe whenever you see a green light you can run ads to increase your reach.
To make money on YouTube isn't tough so far you have a tutor, that's why I drop links to resources.
You need a thousand subscribers and 4000 watch hours to be able to make money on YouTube. That should be your target for now and have it at the back of your mind that you have a long way to go.
Makeup Artist
In the last steps on How To Make Money Online As A Teenager In Nigeria, we would look at Makeup.
Of course, I do not know much about this because am a male but I asked some of my female friends they decided to share the outcome with you guys here.
You need to get trained to be a professional makeup artist. Professional training would take 4-5 months and you would need to pay for one.
I do not know the price to learn but I know there is high demand for make-up artists in Nigeria.
Conclusion
I hope you enjoyed my post on How To Make Money Online As A Teenager In Nigeria?
I publish posts about making money online in Nigeria so you can subscribe to this blog to not miss such updates.
You can use the comment box below for updates, questions, and suggestions.