Telegram is currently one of these best chat messenger app in the world.  It's secured, fast and  a mighty back up. Telegram has great features which we would be discussing in today's article. We will be discussing to discuss useful telegram tricks which am sure you might not know. So without much Ado let's dive in and analyze the useful telegram tricks.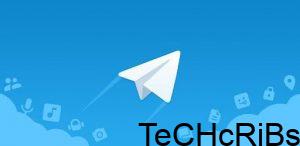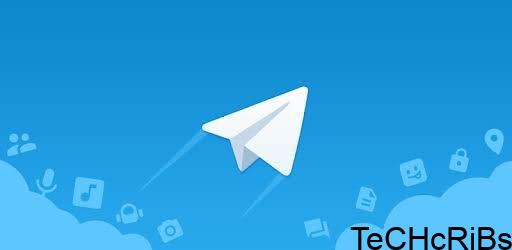 Use More Than A Phone Number
Telegram actually allows it users switch account, That means you can create more than one account on the same app using different phone numbers. This update is not on whatsapp and it has been available on telegram since the debut.
To change the number you use with Telegram, slide out the left menu > open Settings, and tap on your phone number under Account. Then choose Change Number and follow the instructions.
Download Youtube Video Via Telegram
This is one of the useful telegram tricks I found on Telegram. You can actually download Youtube videos via Telegram using @Utubebot.
To download Youtube videos via telegram , Search for @utubebot or tap here to message > Paste the link to the you tube video you want to download > Select the quality of video that suits your need and BOOM the video will be downloaded successfully. You can also check my former post on How to download YouTube videos via telegram for better understanding.
Download Latest Music And Video Via Telegram
Download Music and Video via Telegram seems to be the simplest and the easiest out of this list. To download Music and it's video via telegram, you will need to make use of @obaorinbot.
To download music and videos via telegram, Search for @obaorinbot or tap here to message > send a default message "START" > Send the name of the song you are requesting to download and the bot will bring a list of music which you can choose the perfect one you're looking for.
Note that @obaorinbot give N20 per each Telegram user you refer to them and they really pay, so click here to join @obaorinbot
Receive Gmail Updates Via Telegram
Do you actually know that you can receive, trash and reply email without actually leaving telegram. All these can be done via the help of a verified telegram bot named @Gmailbot.
To get Gmail updates via Telegram, Search for @Gmailbot or Tap here to message > Send the default message "START" > Then authorize the bot to access your emails.
There is no need to be afraid because the bot is verified and it's official.
Connect With a Proxy Server
To use a proxy server in Telegram, open Settings > Data and Storage > Proxy Settings. Enable Use Proxy and you'll need to fill in all the required information to add it. You can find server info online if needed.
Convert a telegram file into an external URL
For this we are making use of @getpublicklinkbot. This bot helps to convert a telegram file into an external URL which you can use into your favorite downloader to download the telegram file. Example of websites that offer this seavices off telegram are mediafire, Mega, download better and among telegram
To convert a telegram file into an external link, Search for @getpubliclinkbot > attach the file you want to upload > The bot will reply you within 10 seconds with a downloadable links which you can share to friends.
Create telegram sticker packs from pictures
Every chat messengers now has stickers. WhatsApp stickers are created of the app but on telegram you can use @stickers bot to create telegram stickers and get usage stats.
To create you own personal sticker, search for @stickers or tap here to message > message the bot > Message the bot and it replies > Tap new sticker > Attach the image you want to convert to a sticker via a file, and the site must be 512px by 512px square. It must be attached as a .png file.
Upload remote files to Telegram using URL
This bot is currently one of the best Telegram bot i have reviewed. What does this bot do? This bot allows you to this bot helps you to quickly upload remote files to Telegram using URL. It currently supports all direct file URLS, Instagram URLs, media fire, google drive URLs. Let take for example you want to download a video on instagram, just copy the iG link send to the bot and it uploads it without using your data. You can search for @uploadbot.
Want more updates like this? Join us via any of our social handles below.