Hey! Welcome back to Naijacloud. It's been a long time. Today we are going to look into top PayPal alternatives to send and receive money in Nigeria.
Normally, PayPal is the best when it comes to sending and receiving funds from family and friends overseas. Unfortunately, PayPal has been restricted in some countries including Nigeria. That's why we would be looking into the top PayPal alternatives to send and receive money.
Countries like Nigeria, Namibia, Ghana, Sri Lanka, and some other developing countries find it hard to receive payment via PayPal.
The only method to receive funds via PayPal in Nigeria is if you create other countries PayPal in Nigeria. For example, you can check my detailed post on how to create a Lesotho PayPal that send and receive money in Nigeria.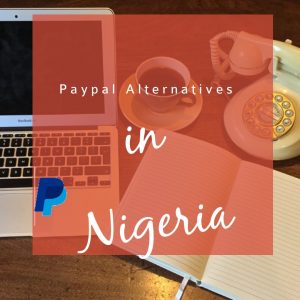 You can also have a look at one of my posts too on how to withdraw from PayPal in  Nigeria. So without wasting much of your time, I have listed the top PayPal alternatives in ascending order below.
Skrill
Payoneer
PayZa
Netteller
Today I will be looking into the top PayPal alternatives to send and receive money in Nigeria.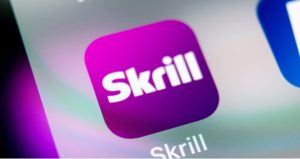 I will only be opportune to give you four PayPal alternatives. The very first one on the list is Skrill. I have personally used skrill and I can boldly say they are great.
The number one reason why I prefer using Skrill and think it's the best PayPal alternatives is that it's available all over the world.
Unlike PayPal which is unavailable in some countries like Nigeria
The funniest thing about Skrill is that you don't need to be a geek or internet savvy to get started. just head to their website, create an account and start receiving funds from all over the world.
Easy right? As simple as ABC.
If you need to withdraw a very huge amount of money, you will need to verify your account.
You will need to submit a government-issued ID. You can use your NIN, driver's license, and any other government-issued ID.
Withdrawal to your local banks isn't a problem either. I think this is what makes it one of the top PayPal alternatives to send and receive money in Nigeria.
Payoneer is also one of the top PayPal alternatives to send and receive money in Nigeria.
It has some advantages and disadvantages tho. Payoneer charges a 3% transaction fee and $25 annual maintainance. Thats too much right?
It's one of the best PayPal alternatives and it's generally acceptable all over the world.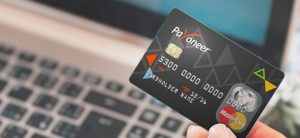 You might need a Payoneer card to place a withdrawal, you can read more about the card and how to use it here.
You can transfer funds from your Payoneer account to your bank account too but it's best to use the Payoneer card. Withdrawal might take 30 days to drop into a Nigerian local bank.
The minimum withdrawal for Payoneer is 1000$. This is one of the features that freaks me out.
You mean I cant withdraw 50$ even tho I need it urgently? Will I have to wait till I get 1000$?
It sucks right?
Maybe it's not the perfect PayPal alternative for you then check the next alternative below.
PayZa
Payza is also one of the perfect PayPal alternatives I think you should trust alternatives for sending and receiving funds.
One thing I love about them is the UI/UX design. The site is simple to use. Even though you don't know about the internet you should be able to make transactions on Payza.
You can request a withdrawal at any time. Payza also has a bitcoin BTC withdrawal option. where you can withdraw your funds to bitcoin.
Neteller
Netteller describes themselves as a digital wallet wherever you go. Our fast, easy to use, and secure app lets you pay or play online, send and receive money, access prepaid card services, and make fast, secure online payments whenever you need to.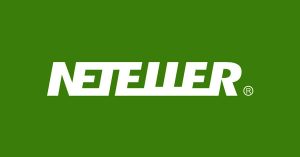 Netteller and Skrill have some feature in common that makes them in our top PayPal alternatives to send and receive money in Nigeria.
They allow users to transfer money from over 180 countries around the globe.
You can also use Netteller to deposit money into top betting and gaming sites. It's fast and secure.
You can also Withdraw money directly to your bank account and access funds at thousands of ATMs globally.
NETELLER app 2-Factor Authentication makes it secure and hackers free. I think you should really give it a trial.
Conclusion
I hope you enjoyed my write up? Which is your favorite PayPal alternatives? Let me know in the comment section below.