Netflix being one of the paid movie streaming platform all over the globe, I once wrote a post on Netflix subscription plans, you can kindly check it out. So without much ado, today we will be looking into top best data plan for Netflix Nigeria.
Today we will be into into top Best Data Plan For Netflix Nigeria, how to subscribe to them and their validity.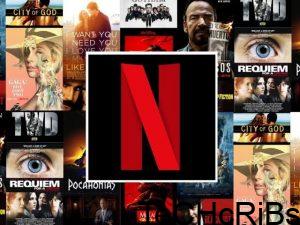 We will be look into various network ISPs in Nigeria, we will look from MTN being the beast network with amazing speed.
There are currently 3 Netflix plans available in Nigeria currently, the plans varies from the Basic Plan which cost N2900, Standard Plan which costs 3600, and the Premium Plan which costs N4400.
If you need detailed explanation on available Netflix subscription in Nigeria, you can check my well explained step on that. I wrote a post on how to get free Netflix account, you can quickly check it out too.
So without wasting much of your time, let's dive in.
Netflix Subscriptions In Nigeria
Basic Netflix Plan
This Basic Netflix Plan is the most popular Netflix plan, the basic plan costs 2900 Nigerian Naira only, that's cheap right?
No HD or Ultra HD. You can only use the basic plan on a screen at a time.
Standard Netflix Plan
The Standard Netflix Plan is also a recommendable Plan because it has some features that makes it way better than the basic plan. Users who get the Standard plan has access to HD and Ultra HD resolutions.
This plan costs N3600 only. This plan can be used on two devices at the same time, unlike the basic plan that can be only used on a single device.
Premium Netflix Plan
This Plan is the highest Netflix Plan in Nigeria, the plan cost N4200. HD and Ultra HD access, can be used on 4 devices simultaneously and can be used on laptops, TV and Tablets.
Best Data Plan For Netflix Nigeria
Glo N200 for 1.25GB – Sunday Data Plan
This is the Best Data Plan For Netflix Nigeria. The plan entitles you to access 1.25GB for N200. The plan is popularly know as the the "Sunday Splash Data Plan".
The data plan can only be used on Sunday and expires the next day. All Glo users are entitled to this offer, no matter your tariff plan. All you just have to do is dail *777# and go to the night and weekend tab, locate the Sunday splash data plans and activate. That's all. It's simple right? Lol.
MTN 2.5GB for N500
This is one of the most affordable data MTN data plan on this suitable for Netflix in Nigeria, but the only con is that the plan can is valid for two days only.
You can absolutely stream or download from this data plan. You can check my detailed post here on how to activate and more information's, or else dial *131# > data plan > daily data plan > locate the 2.5 GB for N500 and activate.
Another method of activating this plan is the use of the MyMTN app, download the app, install and get the data. As simple as ABC. Lol
9mobile 2GB for N500
When talking about Best Data Plan For Netflix Nigeria, this particular data plan makes the list because of it's validity and many other things which we will be discussing.
This particular plan is valid for 3days and gives you access to Netflix and and some of your social media apps. For you to be able to activate this plan, dial *229*3*4# and you get your data instantly.
Glo 1GB for N200
This plan is more like the Sunday Splash Data Plan, but the only differences is that the plan is only usable at mid nights. The data plan is available for use for users between the range of 12am – 5am.
To subscribe / activate this plan, dial *777# , locate and select the "night and weekend", activate it and your Glo account balance will be deducted instantly.
Airtel 6GB for N1500
This is one of the best plans by airtel on this list, we won't discuss much about this particular plan, so without wasting your time at all. dial *141*1504# to activate. No long talks Lol.
Best Heavy Data Plan For Netflix Nigeria
There are some heavy data bundles that are available for massive data users, this plans requires you to have special MIFIs and some monthly subscription bills. I have outlined some of the Best Heavy Data Plan For Netflix Nigeria below;
Spectranet 30GB for 30days avialable @ N7165 per month
Wifi.com.ng unlimited data plan avialable @ N12500 per month
Smile 40GB for 30 days avialable @ N10000 per month
Smile 100Gb for 30 days avialable @ N18000 per month.
Spectranet 40GB for 30 days avialable @ N12995 per month.
That's all for now, this post will get updated whenever we have new updates. I think I provided answers for your search query "Best Data Plan For Netflix Nigeria" ? What did I miss? You can include them in the comment section below and get instant reply. Meanwhile, you can check my post on Working method to get free Netflix account. Want more Juicy updates like this? Download our Mobile app below Or Join us via any of our social handles below.