Does PayPal work in Nigeria? what is PayPal, a few other questions are what we would be looking at today. 
As you know that PayPal is a payment processing service that allows users to send money online. 
I have used it personally and I see that it works. The method I used and how I did it has been previously discussed in this blog.
It is a secure, trusted, and easy way for users to pay for goods and services without having to deal with exchange rates, bank fees, or even the hassle of carrying cash. 
According to PayPal, they claim they have more than 200 million active accounts in over 200 markets worldwide, which makes it one of the most popular payment processors in the world.
What is PayPal?
PayPal is an online payment system that allows customers to make payments by credit card, bank account, or PayPal account. 
They offers a variety of services such as online shopping and paying bills. It also allows users to receive money and make transactions in more than 190 countries. 
With PayPal, customers can easily and securely send or receive money through the website or using the PayPal app.
Does Paypal work in Nigeria?
PayPal is one of the most popular online payment options and it works in Nigeria. PayPal works in Nigeria but the only issue with that you can't receive and send with it.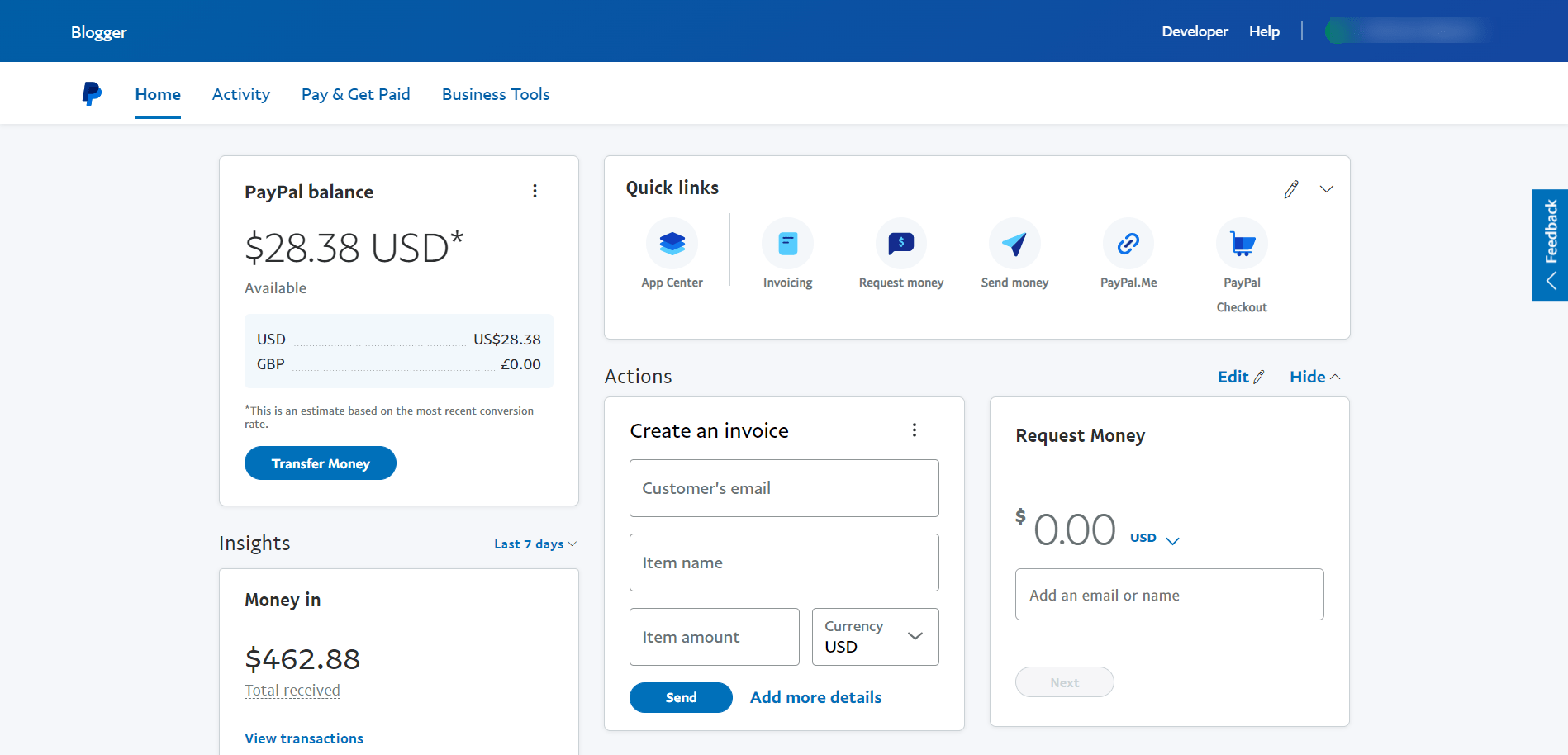 You can only use it for online purchases. There are a few methods that we used to get another country's PayPal here in Nigeria, the method I used and worked for me is what I will share with you today. 
How To Use Paypal In Nigeria
If you're looking to use PayPal in Nigeria, first make sure your bank is compatible with the service. 
PayPal operates on a global basis, so your bank should be able to send and receive payments using PayPal just fine. 
Once you have verified that your bank is compatible with PayPal, sign up for an account. You can do this by visiting the website and clicking on the "Sign Up" button located at the top of the page.
I have a detailed post on how to open a Lesotho and verified PayPal in Nigeria. The post is detailed, simple, and contains all you need to understand.
Once you have registered for an account, you will need to provide your personal information, including your name, email address, and bank account number. 
PayPal will also require your physical address so that they can process payments to and from your account. 
Make sure you have this information ready before you start signing up for accounts as PayPal does not allow users to create accounts if they do not have this information readily available.
Once you have registered for an account and provided all of your required information, it's time to get started using PayPal! 
To use PayPal in Nigeria, first, open a web browser and navigate to www.paypal.com. 
Once you are on the main PayPal homepage, click on the "Sign In" button located in the top-right corner of the page.
On the next page that appears, enter your user name (typically your email address) and password into the appropriate fields and click on the "Log In" button. 
After logging in. You should be taken to a page where you can view all of your activities.
If you want to make money too with PayPal, I have a post you can check on how to earn free PayPal money.
Conclusion
PayPal has quickly become one of the most popular online payment processors, largely thanks to its global reach and the security measures it employs. 
That said, not all countries are fortunate enough to have access to PayPal. 
In Nigeria for example, PayPal is unavailable due to banking restrictions imposed by the country's central bank. 
If you're in Nigeria and want to use PayPal as your preferred online payment processor, there are a few options open to you. 
You can either look into using an international payment processor like Skrill or Western Union or use a local Nigerian payment gateway like BitPesa.