Hey, how are you doing? I went through Google Trend and I discovered people tend to search for a way to create a PayPal that cab sends and receives funds, so believe me that the write-up I have below will teach you all you need to create a Lesotho PayPal account in 20 mins.
PayPal has been one of the best methods to receive funds from oversea even though it hasn't been stable. 
I had lost a lot of money in the past because I didn't know how to create one. Since then I have been receiving payments from my foreign partner nonstop.
I would be sharing with you the method and how I created the account today. The following are the requirements you need to open your Lesotho PayPal Account In Nigeria.
Why Create a Lesotho PayPal Account?
Creating a Lesotho PayPal account can be beneficial in several ways. For instance:
It allows you to receive payments from clients in Lesotho or other countries that prefer to use PayPal as a payment method.
It enables you to make payments in countries where PayPal is widely used, including Lesotho.
It helps you to bypass restrictions or limitations that may be placed on Nigerian PayPal accounts.
Requirements
You would need to get the following ready. I also have a post where you can learn how to withdraw from a Lesotho PayPal in Nigeria.
Check the requirements below, If you have them then let's proceed.
How To Create A Lesotho PayPal Account in Nigeria.
Before we begin, I would love to share with you some of the posts that I believed could be beneficial to you.
 I have a post on how to earn free PayPal money in case you are looking for methods to make money on the internet. 
Besides that, I have a post on top PayPal alternatives that you can use in Nigeria. Most of them work perfectly because I believe PayPal is riskier.
First of all visit this PayPal link

paypal.com/ls/webapps

. You can easily tap the link or open it in a new tab.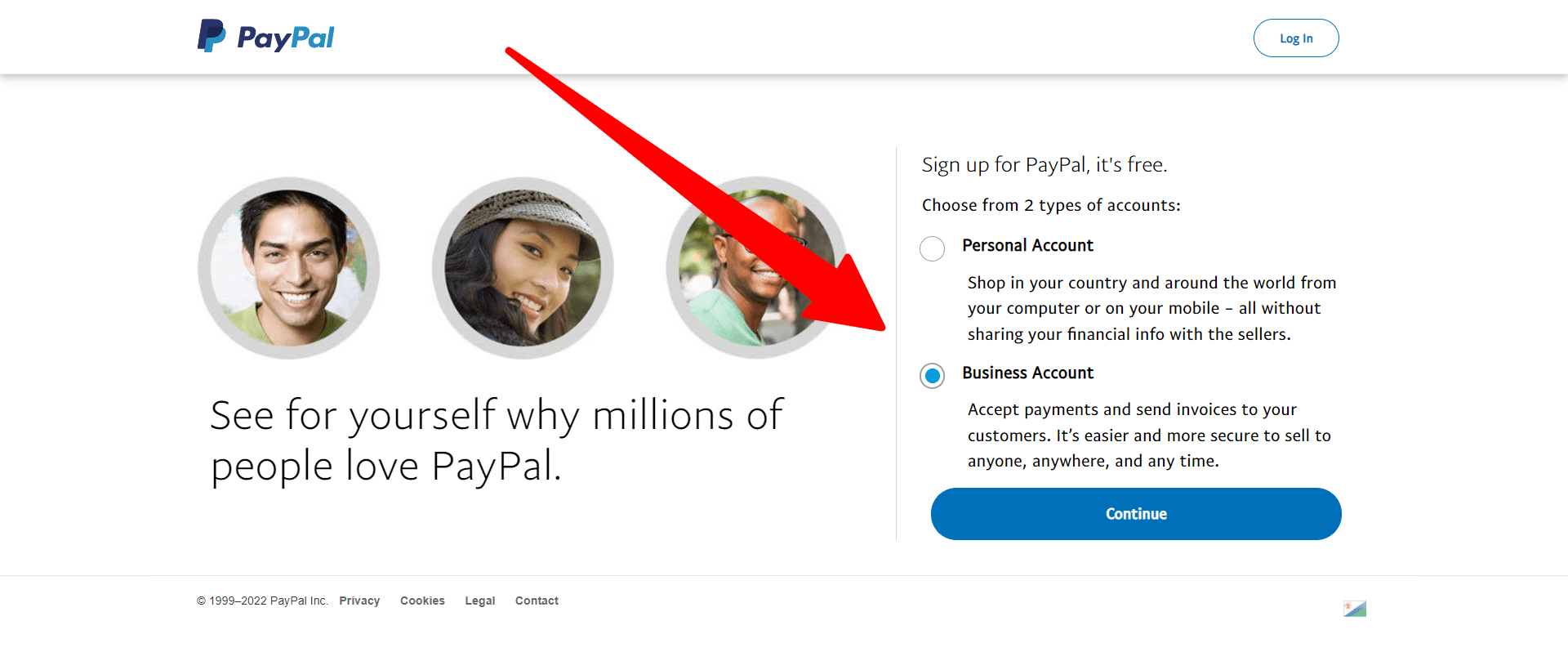 Locate a

SIGN-UP

button then tap it. Wait for the next page to load, you will be asked to input your email. Make sure you use

Gmail

for this and make sure the email hasn't been used for any merchant account before.

On the next page, make sure you change the country's phone number from south African Lesotho to Nigeria's

+234

so you easily verify the phone number, then type your mobile number. Leave the currency as it is

(USD)

then Tap 'Agree and Continue'.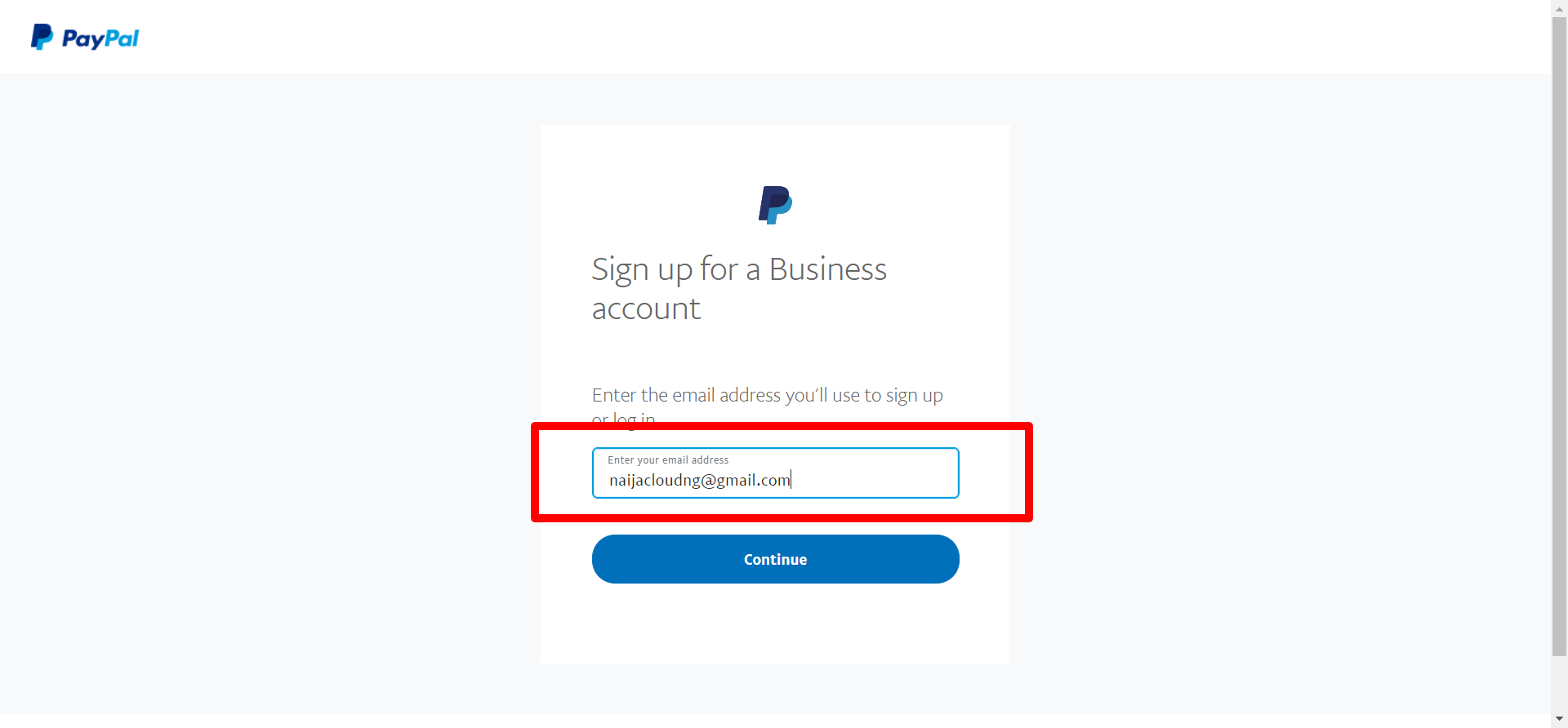 After doing that you will be asked about your addresses and business details. Fill them as reasonably as you think it should look. 

You will also be asked you verify your identity, for this, I suggest you use a driver's license. Paste this digit "311083345" into the space provide and follow up the remaining steps below. After successfully filling this page, it would redirect you to your PayPal dashboard.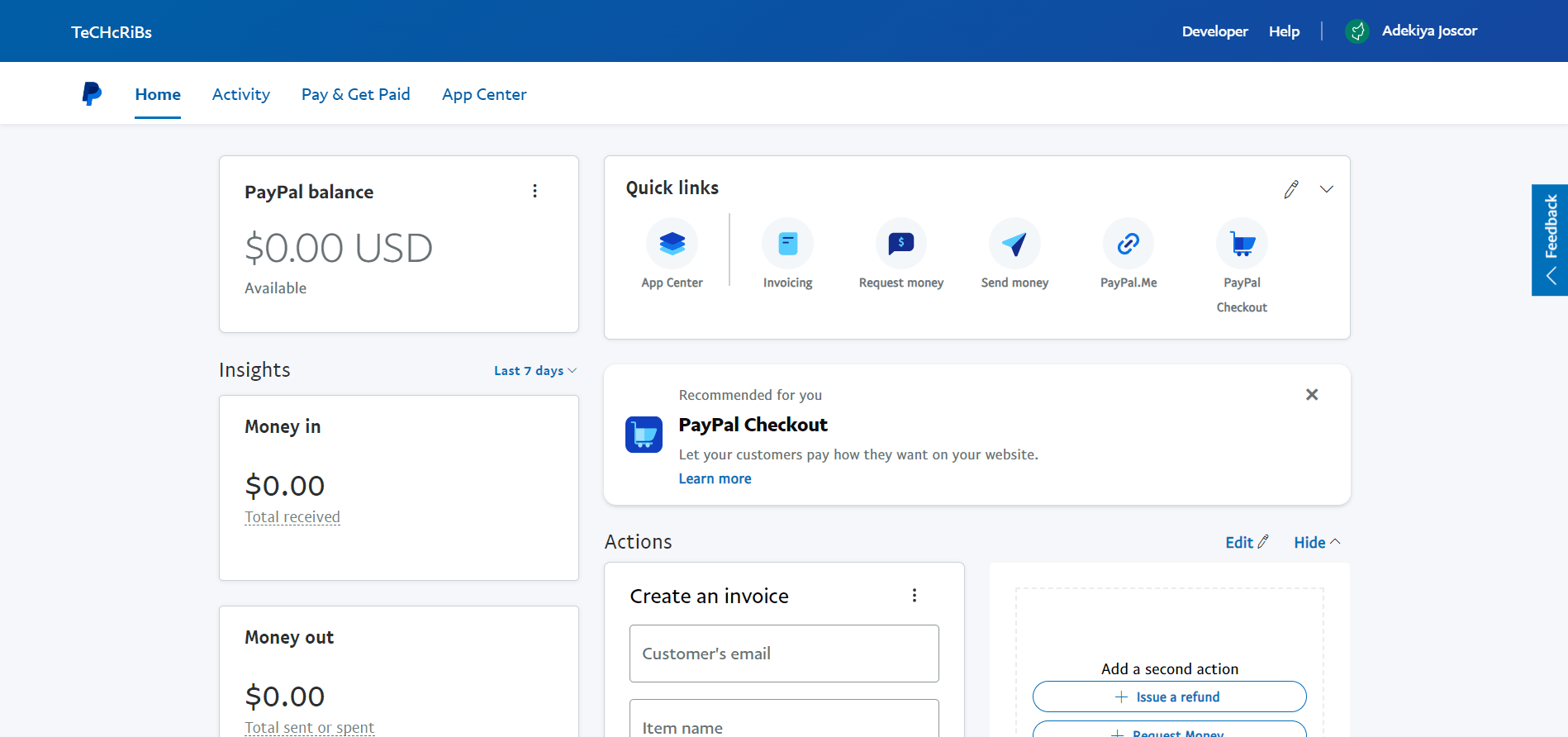 You would see a pop-up at the top of the papal customer's dashboard asking you to confirm your E-mail and verification of identity.
After completing that your dashboard must be like the one in the image above. 
To withdraw from a Lesotho PayPal account is the hardest step for me because not all cards are accepted by the merchant bank MasterCard or a UBA AfriCard are the only acceptable card in Nigeria. 
If forgotten the card number learn how to find PayPal Credit card number right here.
After following all the doted steps above I think and am sure you should be able to create a PayPal that can send and receive funds in Nigeria, then withdraw them to your bank account.
Tips for Creating a Lesotho PayPal Account in Nigeria
Here are some tips to keep in mind when creating a Lesotho PayPal account in Nigeria:
Use Accurate Information
Ensure that you provide accurate information during registration to avoid any issues during verification. If your information isincorrect, PayPal may suspend or limit your account, which can be a hassle to resolve.
Use a Valid Email Address
It's essential to use a valid email address when creating a Lesotho PayPal account in Nigeria. PayPal will send important updates and notifications to this email address, so it's crucial that you have access to it.
Additionally, make sure the email address is secure and not easily accessible to unauthorized individuals.
Use a Strong Password
A strong password is crucial to protect your account from unauthorized access. Ensure that your password includes a combination of uppercase and lowercase letters, numbers, and symbols.
Avoid using personal information such as your name or birthdate as part of your password, as this makes it easy to guess.
Link a Valid Credit Card or Bank Account
Linking a valid credit card or bank account to your Lesotho PayPal account in Nigeria is essential to make and receive payments. Ensure that the credit card or bank account you link is valid and has enough funds to avoid transaction failures.
Additionally, ensure that you verify the linked account to avoid any limitations or suspensions on your account.
Avoid Using VPNs or Proxies
Avoid using VPNs or proxies when creating a Lesotho PayPal account in Nigeria. PayPal has a sophisticated fraud detection system that can easily detect suspicious activities, such as using a VPN or proxy.
Using these services can cause your account to be limited or suspended, and it may be challenging to resolve the issue.
Keep Your Account Secure
Keeping your Lesotho PayPal account secure is crucial to avoid unauthorized access and fraud. Use two-factor authentication to add an extra layer of security to your account.
Additionally, avoid clicking on suspicious links or sharing your account information with unauthorized individuals.
Frequently Asked Question on How To Create A Lesotho PayPal
Lesotho PayPal Limit
Lesotho Paypal works well once it's verified. never make the mistake of receiving more than $500 on an unverified Lesotho Paypal as your funds might be on hold. 
Your funds on hold mean it held at hand by Paypal till the day assigned for release. 
If you aren't lucky, the account might get deleted
Lesotho Paypal Withdrawal
We can't discuss this in under a minute in some competence, so I a well-written post on it. You can check it via the link in the last paragraph.
Make sure you have a dollar card or the UBA africard before reading through. You can use the Barter Dollar card, It works perfectly
Lesotho PayPal Verification
To verify PayPal, you need a substantial method for Identification (National Identification Card, Driver's License, Permanent Voters Card, and others).
You would the above to be able to create a Lesotho PayPal in Nigeria and complete the verification
VPN
Whatever you do, make sure you don't enter Lesotho PayPal with a VPN because you are on the verge of losing your account and funds. 
It happened to me before so I can say I am a living testimony.
LOL.
Conclusion
What did I miss? You can include them in the comment section below and get an instant reply. Meanwhile, you can check my post on How To Withdraw From Paypal in Nigeria. Want more Juicy updates like this? Download our Mobile app below Or Join us via any of our social handles below.