Hello and welcome back to my blog. Have difficulties on how to check bvn on kuda? This is the perfect post for you.
Today I am going to teach you all you need to know on how to check bvn on kuda or how to check bvn as a Kuda Bank customer. 
Any way you put it lol. 
Kuda is not just an ordinary bank it is an extraordinary Microfinance bank that does what some other banks can't. 
We just hear of kuda kuda kuda all around us before we learn how to check your bvn on kuda bank.
Some people still need to know what kuda is. 
What is Kuda bank? 
Kuda bank is a microfinance bank that undergoes banking activities.
It's a bank for the free with free charge for 25 times, kuda helps in savings for every transfer performed in the app, once it is set to. 
What I love about Kuda is that they have visual and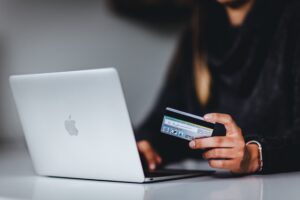 physical atm cards. 
It is not usually easy to get a physical card in other banks but in kuda, it is easy, especially a visual card. 
The Kuda visual and physical atm card is free, everything about them is free. 
No charge for the atm. I have a well-written post on the Kuda bank review, and why I think you should give it a shot 
Why Do I Need A Bank Like Kuda
Before we proceed on the steps of how to check bvn on kuda, you need to know why you need to switch to Kuda. 
They have more advantages than the disadvantages and you can check them out ;
Kuda has a special feature for saving, and you get up to 25 free transfers monthly. 
They have one of the best customer service, if not the best which helps to solve any issue with a transaction
Another this that they got an overdraft where you can take a loan and repay any time.
I love Kuda referrals too. Where you get paid for referring your family or friends to enjoy smooth banking. 
You can set budgets with Kuda bank and also get the total list of all transactions done in the year, month or week. 
How To Check BVN on Kuda Microfinance Bank 
Now let's get to the real deal. It's not possible to check your Bvn directly on the Kuda bank app but you can check it via a USSD code I would be sharing today.
If you don't have a Kuda Bank account and you would like to create one, you can use the next heading. 
I have a detailed explanation there. 
So without further ado, let's look at the steps to check bvn on kuda bank
To check your bvn, fail *565*0# and your BVN would pop up immediately. 
At the time of writing this article, it cost N20 to check your BVN. 
How To create a Kuda Microfinance Bank Account 
To become one of the kuda families is 100 percent free. Most people think that you have to have a huge price to open an account. 
All you have to do to get a Kuda account have been explained below;
Go to your Google play store or Apple store to download the Kuda bank 
After downloading, you get to install and fill out the KYC information. 
When you input your bvn into it the bank gives 25 free transfers. 
If you don't have a BVN you get limited transactions. A BVN and valid ID increase your account limit. 
Kuda has a different type of account limit, you can check with the screenshots below.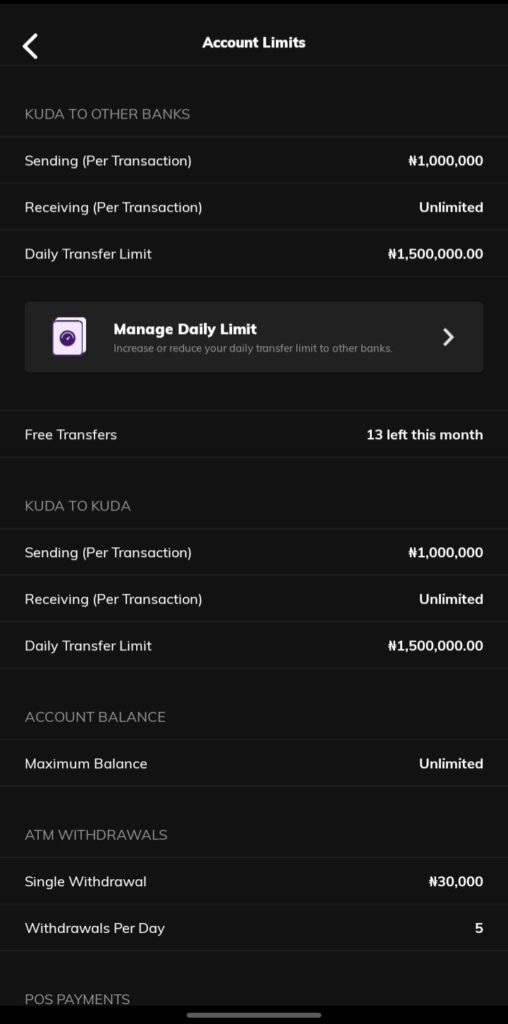 Input your bvn bank verification number and identification documents so that you can be verified and be made off of any restrictions. 
FAQ – How to Check BVN on Kuda Bank
What is BVN?
BVN stands for Bank Verification Number. It is a unique 11-digit number that serves as a means of identifying customers of Nigerian banks.
Can I check my BVN on Kuda Bank if I am not a customer of the bank?
No, you need to have a Kuda Bank account to be able to check your BVN on the bank's platform.
Is it safe to check my BVN on Kuda Bank?
Yes, it is safe to check your BVN on Kuda Bank. The bank takes the security of its customers' information seriously and uses industry-standard security measures to protect customer data.
What information do I need to check my BVN on Kuda Bank?
To check your BVN on Kuda Bank, you need to provide your full name, date of birth, phone number, and the phone number that is linked to your BVN.
How long does it take to check my BVN on Kuda Bank?
The process of checking your BVN on Kuda Bank should only take a few minutes.
What should I do if I have forgotten my Kuda Bank login credentials?
If you have forgotten your Kuda Bank login credentials, you can reset your password or retrieve your username by following the instructions on the app.
Can I check my BVN on Kuda Bank if I am outside Nigeria?
Yes, you can check your BVN on Kuda Bank from anywhere in the world as long as you have an internet-enabled smartphone and the Kuda Bank mobile app installed.
Conclusion.
I hope you enjoyed my post on how to check bvn on kuda bank? 
This kuda microfinance bank is not just for receiving payment but also helps in conserving money. 
You get to know how your money is going and coming, you get the free transfer, you get to set when you want to the ATM and it will be delivered to your town or city. 
Isn't that great? Free delivery, free atm, free transfer, and free earning.
Truly truly kuda is a bank for the free
You know what will make it freer is to refer and get more savings to continue using and saving with the bank for free, kids microfinance bank is the bank for everyone.
No age limit above 18. It is for everyone everywhere anytime. 
Save wisely, spend wisely, and share wisely. 
Once again try out the bank for the free today.