Making money online would be easy for you if you aren't in a heist to make money fast. Making money online is supposed to be slow and need time to grow.
So today on NaijaCloud we are looking into the top profitable ways to make money on Facebook. I have tried almost all of them and they worked , why wont the work for you either?
It need time and trust me, after giving it the time it deserves you would be making at least 100$ per week. You can also take a look on my post on how to make money via whatsapp. So without taking much of your time let get to what you came here for.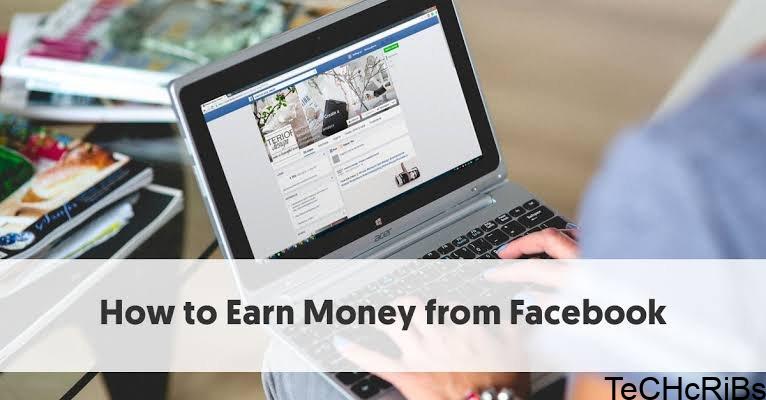 How to Make Money on Facebook in Nigeria
I have glanced through the internet and I tested some so I came up with top ways to make money on Facebook.
Don't take any for granted. Take all hook, line, and sinkers, we never can tell which would work in your favor. Without much Ado let's dive in.
Facebook Audience Network
Facebook Audience Network is a free website that pays people for monetizing their Facebook accounts. It's very easy all you need is your Facebook account and they will help in monetization, just like Google Adsense for bloggers.
If you have your own blog (any niche), Facebook Instant Articles, after approval you can join the Facebook audience network and start making money as people read your articles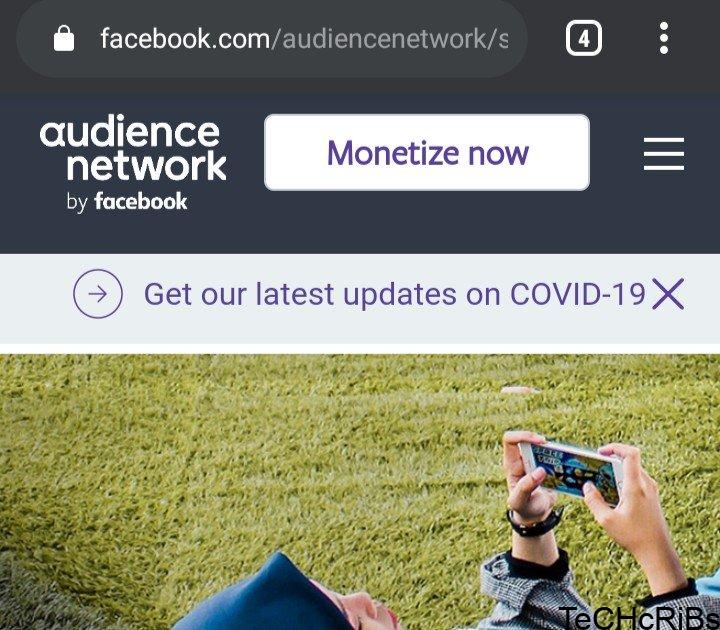 Just create a Facebook page make it grow and visit their website here, then scroll down till you see 'Get started/Monetize Now'. Click on the Get started/Monetize Now. This platform is 100% legit and they really pay, they are tested, trusted and legit.
Join Pay Per click Network (PPC)
Well, I have explained this in one of my former posts, where how explained dipped about this. Link shorteners are a website that pays you for users' clicking on your link. Many URL shorteners don't work on Facebook e.g Ad.fly.
Am not going to discuss dip about URL shorteners in this particular post, you can learn more about URL shorteners here. URL shorteners pay about 4-10$ per 1000 clicks depending on the country the clicks are from.
Click from the United state have the highest pay. Some of the Link shortners have their minimum withdrawal to be 5$. So once you reach 5$ you get paid via PayPal. You can learn more about creating a PayPal account here.
Selling your own products
Facebook added some features that allow its users to sell their products. You can now sell your product on a Facebook group or open a page and add a shop. The shop allows you to add price tags and contact detail to what you sell.
In case you don't want to sell on Facebook you can try Facebook sell groups, just join the groups and add what you want to sell, the caption, and the price tag. Below are examples of things you can sell on Facebook;
Planners.
Facial products.
Smartphone accessories.
Subscription boxes.
Handcrafted wood products.
Eco-friendly feminine products.
Specialty hair products.
International tea and coffee products.
Affiliate Marketing
Affiliating marketing is one of the best ways to make money on Facebook, instead of selling your products like the one in the last subheading, you sell other people's products and get a commission.
If you need to know more about affiliate marketing and how to earn from it, you can check my previous post with detailed explanations. You can earn as much as 70% commission for each person who buys the product via your link.
let's say someone buys a Television via your link and the original price of the TV is N60000, you can earn as much as N10000 for just referring someone to get the product.
Buy and sell Facebook Pages and Groups
You might have heard people  saying they sell Instagram and Facebook accounts. When selling social account , i can boast you can earn much. You can buy account and resell.
Websites like playerup.com help you out. Let's say you bout a Facebook account for 5k leave it for 5 months and resell for 8k . Isn't that cool? Give this a try.
Facebook Surveys
Facebook survey is the last on our list of ways to make money on Facebook in Nigeria.
Most times, Companies or brands carry out surveys to gather consumer opinions about a new or existing product or service so as to get more insight into how consumers feel about the products and the improvements that can be made.
To conduct these surveys, companies reach out to page owners with lots of followers, survey sites or bloggers with huge followership. If your page fits their criteria, then you get paid for a survey.
Facebook Marketplace
Facebook Marketplace is a place where people in the same area can buy and sell goods. It's a great chance to make money from things you don't use. 
Put the things you want to sell on Facebook Marketplace by taking good photos, writing detailed descriptions, and setting prices that are competitive. 
You can also join buy-and-sell groups in your area and use them to sell your products. Engage with potential buyers and negotiate prices to maximize your sales.
Facebook Live Selling
Facebook Live has become more popular as a great way to sell things. You can show off and talk about your products in real time during live video sessions. 
Talk to the people watching, answer their questions, and offer special deals during the live sessions to get them to buy.
Make sure to advertise your Facebook Live events ahead of time to get more people to attend.
Sponsored Posts and Influencer Marketing
As an influencer, you can work with brands and businesses if you have a big following on Facebook. 
Companies will pay people who can get their products or services in front of the right people. 
You can make deals for sponsored posts in which you promote a product or make interesting content about the brand. 
Build relationships with brands and businesses that are important to your niche and become a trusted influencer in that area.
Facebook Ads and Social Media Management
If you know how to market online or manage social media, you can offer your services to businesses. 
Help them make Facebook ads that work, manage their social media presence, and improve the results of their campaigns. 
Many businesses are willing to give these jobs to professionals who can help them reach their target audience and get leads or sales. 
Online Coaching or Consultation Services
You can use Facebook to offer online coaching or consulting services if you are an expert in a certain field. 
Make a Facebook page or group where you can give people helpful advice, tips, and insights. 
People can learn from your knowledge and experience by working with you one-on-one or in a group setting. Spread the word about your services and become known as an expert in your niche.
Conclusion
In conclusion, making money on Facebook in Nigeria is achievable if you approach it with patience and dedication. Explore these various methods, and remember that success may take time.
For more updates like this, feel free to join us via any of our social media handles below.