Hey! Welcome back to NaijaCloud. It's a new week. Today, we are going to look into the steps on how To Open US Facebook Account In Nigeria.
Over the past few years, it hasn't been easy creating a US Facebook account in Nigeria. Many people get tips for this but I would be teaching you for free. I once created a post on how to make money from Facebook, you can check that too here. So without any further Ado, let dive in.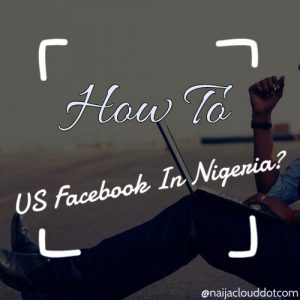 How To Open US Facebook Account In Nigeria
If you would want to create a US Facebook account in Nigeria, you will need a VPN and a US number.
You don't know how to get any of these? No worries. Today's post is gonna teach all you need to know about creating a US number to activate your Facebook account.
Let's start by getting a VPN. You will need a VPN to change bypass your location. Some free VPN would surely work.
I have carefully compiled a list of tested free VPN that you could use to open a US Facebook account in Nigeria.
Hotspot Shield
TunnelBear
ProtonVPN
Windscribe
Speedify.
You can single-handedly download any of them, but if you have a premium VPN like NORD or co you can easily use it too.
How To Get US Free Number
The next step is for you to get a US number. Getting a US number is quite simple and has a lot of methods.
Today I will be only opportune to use only one as an example. We will be making use of VYKE today.
VYKE will give you a virtual phone number to assist you with online verifications.
We would be making use of their website today. So follow the simple steps below to create your own US number.
Go to vyke.com/ or you can quickly open the link in a new tab.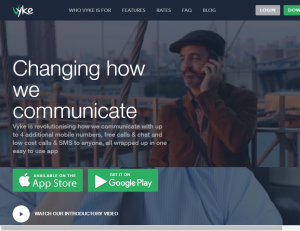 Create an account by submitting your normal Nigeria number.
Enter the OTP that has been sent to the number that you submitted.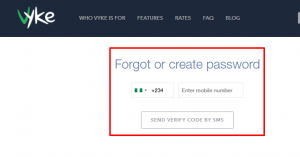 After typing the OTP you get logged in and have access to your virtual number. If you need to read more about how the US number or VYKE works, you can read this guide.
Now after getting the US number, the next thing on our agenda is creating the US Facebook account.
Make sure you have downloaded a VPN from the list I sent above and make sure it's connected to the USA.
Now open facebook.com or download the official Facebook app from the Google play store.
You can use any name but be sure the name you are using already exists on Facebook.
Not just anyhow name that never existed on Facebook. If it gets noticed by Facebook bots, your account might get banned.
Enter Your USA mobile Number from the next page. Confirm your number through Sms sent to you by VYKE.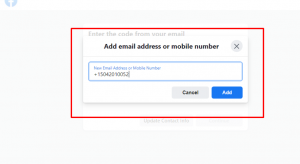 Enter the remaining information needed like the work, state, and other compulsory pieces of stuff.
After completing all these then BOOM! You have a US Facebook account that was created in Nigeria.
Conclusion
I hope you enjoyed this post on How To Open US Facebook Account In Nigeria. Do you have any questions or suggestions? Don't forget to make them known in the comment section.