Are you here because you want to learn How To Print Recharge Card With My Phone? Yes, it is simple and easy to do if you follow the necessary process. 
Many want to start a business because they are paying less than they deserve where they are currently working. But most people cannot start their own business because they need more money to start the business they want. So they continue with a job that cannot pay even 50% of their bills. 
If you are at this level or stage, you need to start a side business that does not require a lot of money to get started or run successfully. This side business or side hustle will be able to increase your income so that you will be able to pay your bills without struggling. 
With N100,000 or less, you can start a recharge card business, and you will make enough profit in the business if you are diligent and have a good customer base ready to patronize you anytime and anywhere. 
The recharge card printing business is one of the most popular and easy-to-start side businesses or side hustles in Nigeria because you don't need much time and investment to start this business.
Things You Need To Start Recharge Card Printing Business With Your Smartphone
Smartphone

Capital or Investment

Mobile Browsers such as Google Chrome or Mozilla Firefox

E-pin software

Internet Connection

Paper

Printer
How To Print Recharge Card With My Phone
Over the years recharge card printing business has been done with laptops. Still, after several mobile applications have been developed, it is impossible to print recharge cards with your smartphone. 
With your smartphone mobile browser and some mobile applications, you can print recharge cards with your smartphone successfully without using a laptop in the process. 
You need to follow this simple and easy-to-understand process if you want to start a recharge card printing business with your smartphone.
Register with a Dealer
There are numerous recharge card dealers where you can buy e-pins because these recharge card dealers buy e-pin directly from the network providers and sell them at wholesale prices. You can't buy a pain directly from the network provider because you only buy a small amount. 
So it would help if you bought through the recharge card dealer because they are going to sell to you at a wholesale price.
You will purchase these e-pins from them so you can print them and sell them to retailers and end users. 
It would help if you considered many things before choosing your recharge card dealers because there are so many in Nigeria, and some of these recharge card dealers have platforms for printing recharge cards with phones. For example, Airvend.ng is one of Nigeria's popular recharge voucher dealers.
Airvend
Airvend is one of the best and most popular bill payment platforms. This incredible platform allows you to generate recharge card pins How To Print Recharge Card With My Phone.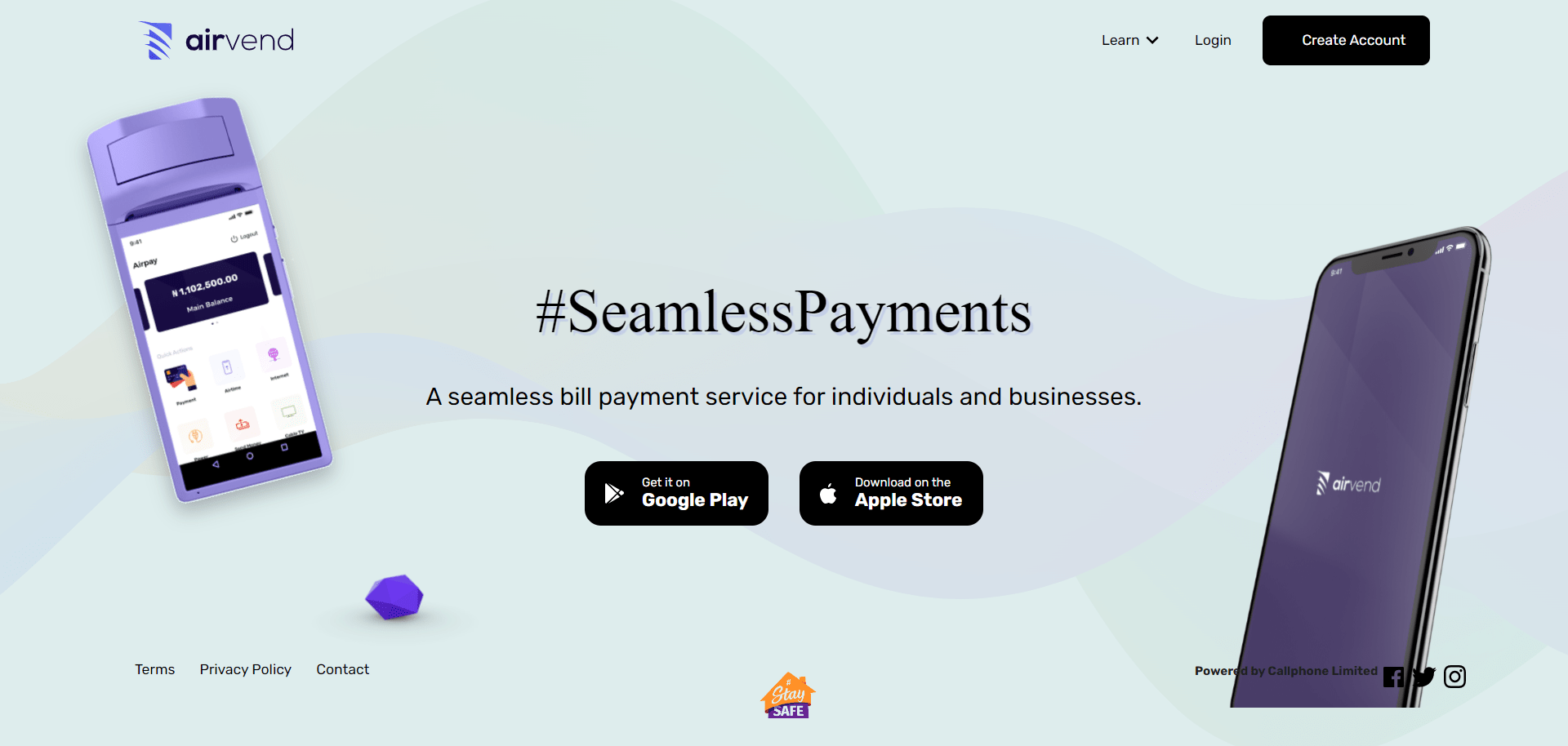 Airvend allows all users to generate pins for all networks, making printing recharge cards with smartphones easy and easy to understand. To use Airvend, you need to create an account on Airvend.ng and fund your account with the amount you wish to use to generate vouchers. Then, visit pins.airvend.ng to generate your recharge card voucher. 
Airvend has a universal pin product that supports people to generate recharge pins that recharge any network.
To generate universal recharge pins on Airvend, follow this instruction:
Visit your funded app/website

Now click on USSD recharge.

Then, click buy the voucher

Now you need to input the recharge voucher amount and select the number you want. 

Immediately Airvend will deduct the amount from your wallet, and you'll have your voucher pins.
Airvend also offers you incentives and commissions on all recharge transactions you do on its platform. You will also withdraw these commissions or use them to print recharge vouchers at any time.
Log in and Fund Your Account
Immediately you have to choose your recharge card dealer. What is next is to create an account and fund your account. 
It is recommended to start with a minimum of N100,000. This will allow you to meet the high demands of recharge cards in your vicinity.
Generate Airtime E-pin
Immediately after you have funded your account, you can generate the e-pin. 
If your dealer supports printing recharge cards with your phone, you'll see the option to "generate e-pin" on the dashboard. 
Click to proceed.
Immediately after you click "generate e-pin," you'll be redirected to fill out a form for the e-pins you want to generate. 
Select: 
Network

Amount, and 

Quantity of the e-pins you want.
If you want to buy 200 MTN N100 recharge cards, select MTN as the network, then type in N100 as the amount and 200 as the quantity.
The values of the network vary. For example, some dealers can give you an N3 profit on a purchase of N100 worth of e-pin. So instead of paying N100 for it, you need to pay N97.
Once you have completed the form filling, you need to proceed by clicking "generate e-pins." The valued amount of the quantity generated will be debited from your account immediately, and your e-pins will be generated instantly.
Print Airtime Voucher
After generating the e-pins, you have to convert them into vouchers. Converting them to vouchers displays the necessary information like the e-pin, the serial number, the date and time of printing, and even your business name and logo in case you have programmed to print it on your recharge card. 
Once you've converted the e-pins to recharge vouchers, you need to proceed to save the information as a PDF on your phone. 
Start Selling Your Recharge Cards
Now that you have access to your recharge card voucher, you can decide whether to sell it online or offline. 
You don't need to print it online if you choose to sell it online. But if you choose to sell it online, you need to visit the nearest sub-account so that they can print the PDF file out so that you can sell it to people offline.
Cons Of Recharge Card Printing Business
Don't share your recharge card dealer login details with anyone

Avoid using someone else smartphone to login into your recharge card dealer account

Don't share your e-pin with anyone

Never allow anyone to carry out the recharge card printing process on your behalf