Nothing feel painful than your social media account getting hacked. Now there are many scammer on the internet looking for preys so they can equally hack their accounts. Today on NaijaCloud we are going to look into two methods to recover a hacked Facebook account. In case you missed a similar post on How To Keep Your WhatsApp Account Save From Hackers, you can kindly check it out. So without further Ado,let's dive in.
How To Prevent Your Account From Getting Hacked
⇒ Enable Two-step verification, After you've enabled Two-Factor Authentication, any time you (or someone else) tries to log in to your Facebook account from an unknown device/browser, you'll receive a text message on your cell phone with a security code that you must enter before Facebook will allow you to log in.
⇒ Don't log in your account on unsecured websites. Don't use websites without the secured HTTPs
METHOD ONE
This very first method is very easy and works if your account is newly hacked, but if you account have been hacked a long while ago kindly skip to the next method to avoid waste of time. So without wasting your precious time, let's get to work.
Open facebook.com/hacked in a new tab and wait fro the requested page to load
After loading successfully, click on my account is compromised button as shown in the image below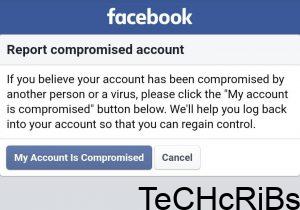 You will be asked to fill in some informations, which are; old password that you can remember, account's username, e-mail or phone number
After submitting all requested , ithink you should have your account back ny now.
Facebook have an AI which would detect if you own the account. If the person who hacked your account hasn't changed your username or phone number then this method would work perfectly, but if otherwise then use the next method below.
METHOD TWO
So you tried the method above and didn't work? Then this method will work for you, but the only problem is that is slow. It takes Facebook 1-3 working days to reply. Facebook launched a service called ID verification, you will be able to retrieve you hacked account by entering you government issued ID.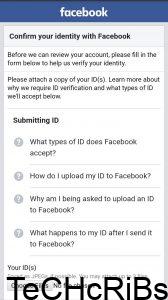 Send the form to facebook and expect a feedback in about 1-3 days. It takes that longer because of the large numbers of users
Then Facebook will send you an email to recover your account.I thick by now you should have known how to recover hacked facebook account? Isn't it?
Want more juicy updates like this? Download our mobile app below or join any of our social media platforms.