Hey! Welcome back to NaijaCloud. Today we are looking into how to survey for airtime in Nigeria, and how to get free airtime by answering surveys. I found a couple of websites that you can use to earn free airtime online and I would be sharing them with you today. Everything we would be discussing today is free.
A survey is a list of questions aimed at extracting specific data from a particular group of people, all you need to do is simple. You get paid for answering questions for brands and organizations. Most of the earning platforms on this blog are fully tested, you need need to be online to even answer most surveys.
I once wrote a post on how to get free 100 airtime from referrals, don't forget to check it out. So without further ado, let's look into the survey for airtime in Nigeria.
What is a Survey?
A survey is a method of collecting information from a group of people. Surveys can be conducted in a variety of ways, including online, over the phone, or in person. The purpose of a survey is to gather data on a particular topic or issue, such as customer satisfaction, market research, or social and political issues.
Types of Surveys
There are several types of surveys, including:
Online Surveys
Online surveys are one of the most popular types of surveys.
They are easy to create and distribute, and respondents can complete them at their convenience. Online surveys can be distributed through email, social media, or on websites. They can also be used for market research, customer satisfaction surveys, and other types of research.
Phone Surveys
Phone surveys are conducted over the phone and are typically used for market research or political polling.
Surveys are more expensive than online surveys, but they can be useful for reaching people who do not have access to the internet or who are not likely to respond to an online survey.
In-Person Surveys
In-person surveys are conducted face-to-face with respondents. They are often used for market research or social and political research. In-person surveys can be useful for getting more detailed responses and for building rapport with respondents.
Platforms To Survey For Airtime In Nigeria
I have 3 websites here today and I arranged them in relevance to reviews and my experiences with them, I don't review apps or websites I haven't tested. So without wasting much time, below are the app to Survey for airtime in Nigeria.
GeoPoll
GeoPoll is one of the best survey networks in Nigeria. It's one of the oldest survey platforms in Africa, it started in 2012. If you are looking for the best survey for airtime in Nigeria the Geopoll is number one because they only pay their user via airtime.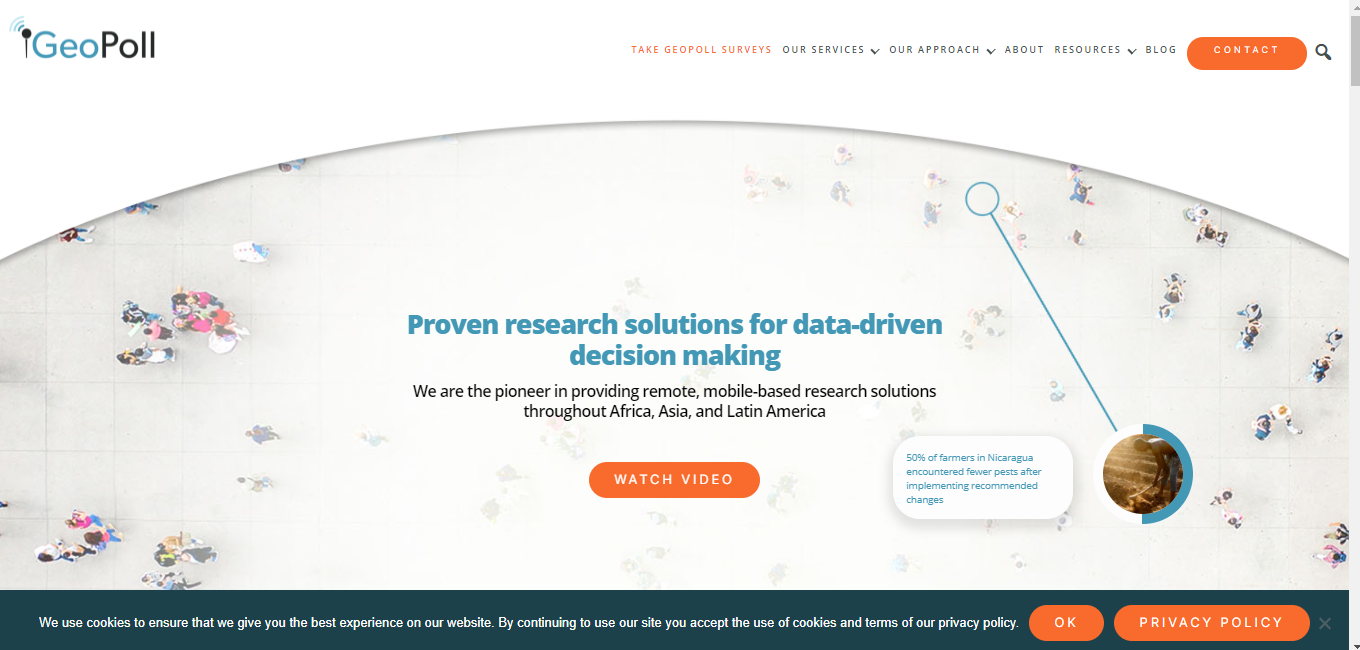 The airtime is usually sent to the phone number used during registration. GeoPoll pays as low as N50 for each survey and it's paid almost immediately. I have personally used Geopoll and I know they are legit.
All you need to get started is to create an account by downloading the app from the play store or visiting their official website.
Make sure the phone number you used during submission is active. It's what you would use for withdrawal and that's the means by which you will get alerted whenever there are new surveys.
They would send you an SMS when a new survey comes in, most survey takes 5-10 minutes and you get credited thereafter.
730Views
730Views is another survey for airtime platform but unlike GeoPoll where you get paid per survey, on 730Views you need to accumulate points to be able to withdraw. Your points are herby converted to airtime, you need to get about 300 points to be able to withdraw.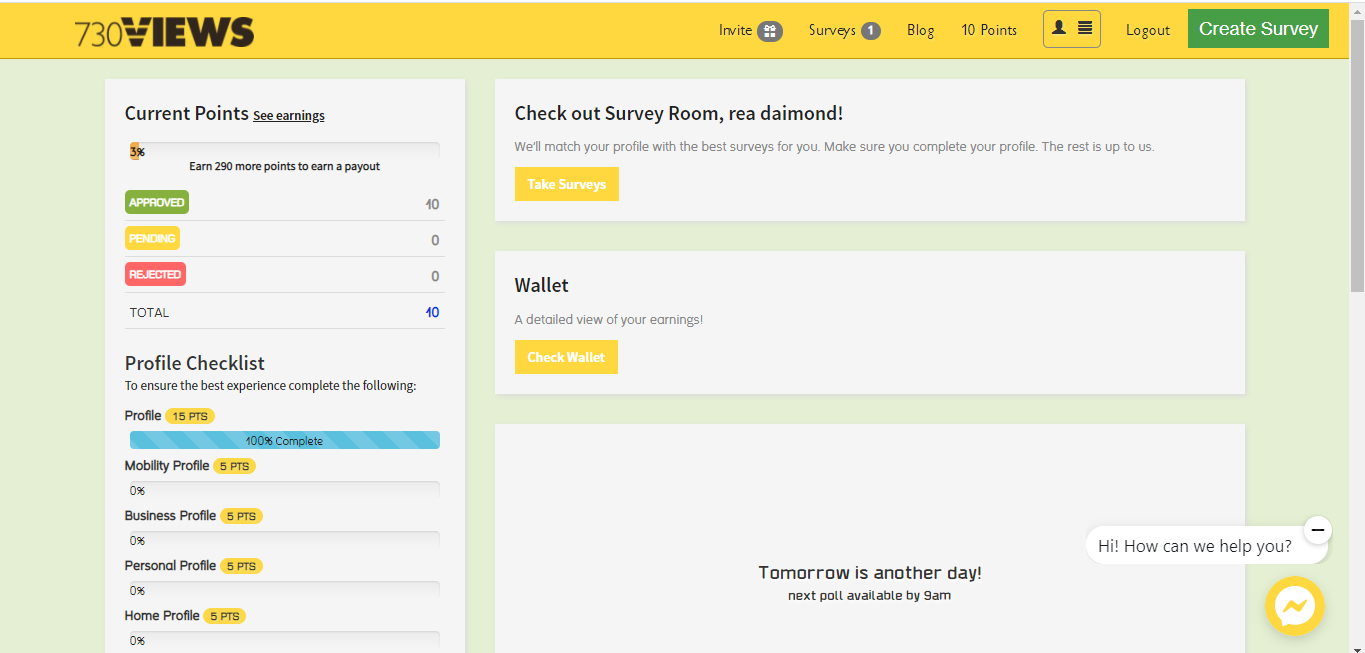 You get 20 points whenever you sign up immediately, which means you need 280 more. Lol. You can also accumulate points by answering a survey. Each survey cost 10-50 points. You should receive an email from them whenever a new survey is available.
There are some methods too to get free 100 points, all you have to do is to complete your profile. 15 points for main profile, Mobility Profile 5 PTS, Business Profile 5 PTS, Personal Profile 5 PTS, and many others. 
To get started all you have to do is go to 730Views and create an account. They wait and answer surveys. You also get money for inviting your friend, what are you waiting for? Head to the play store and download the official app.
VoicesAfrica
Lastly on the survey for airtime in  Nigeria, VoiceAfrica. It works the same way as 730Views. You need to accumulate points to be able to withdraw your airtime. The only relatable difference is that you need 100 points to be able to withdraw.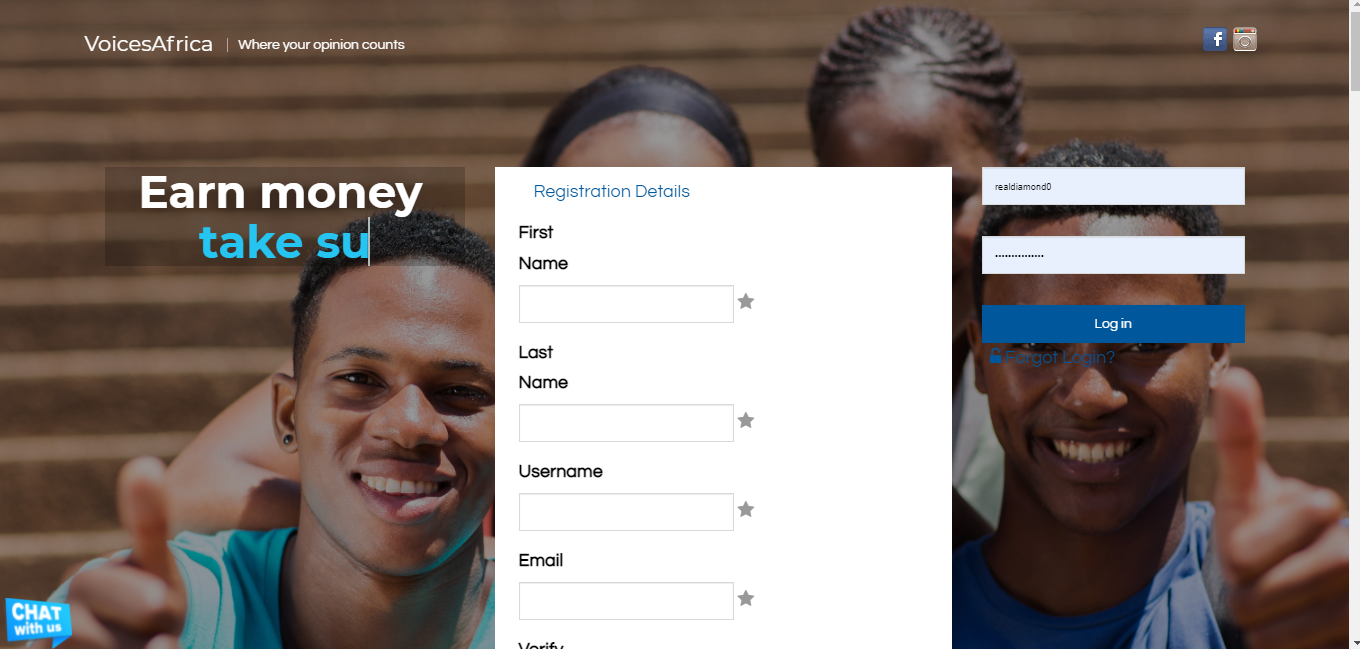 VoiceAfrica has its own conversion, with 1000 points you can get 400 airtime. You can either make money by answering surveys or either referring your friends as you get 50 points per referral. That means you need to refer 25 plus people to be able to qualify for airtime withdrawal.
Surveys on VoiceAfrica take 10-30 mins of your time as you get 1000 – 5000 pints in return. I think the waste of time is worth it lol.
FAQ
What is a survey for airtime in Nigeria?
A survey for airtime in Nigeria is a type of market research conducted by companies and organizations to gather information about the opinions and preferences of Nigerian consumers. 
Incentives in the form of mobile phone airtime credits may be offered to survey takers..
How do I participate in a survey for airtime in Nigeria?
Most of the time, you can sign up for a survey in Nigeria that gives you airtime by going to a website or using a mobile app that offers these kinds of surveys. 
After signing up, you'll be asked to complete surveys about different topics. Your answers will be used to help companies and groups improve their products and services. 
In exchange for participating, you might get credit for your cell phone's airtime.
Is it safe to participate in surveys for airtime in Nigeria?
Yes, it is usually safe to take surveys in Nigeria for airtime as long as you use reputable websites or apps. 
But you should be careful and avoid giving out private information like your bank account or credit card number.
How much airtime can I earn by participating in a survey in Nigeria?
In Nigeria, the amount of airtime you can earn for taking surveys relies on both the specific survey and the website or app delivering it. 
Some polls may just reward you with a few minutes of airtime, while others could provide much more.
Conclusion
I hope you enjoyed my post on Survey for airtime in Nigeria and how to get free airtime answering surveys in Nigeria. I would be writing a post on top money-making android apps, make sure you sub to our telegram channel or our google news here to get updated.