Hello and Welcome back to NaijaCloud. Today we are going to learn how to become a PalmPay agent "and how to start a Pos business with PalmPay".
It's easy and you don't have to have a lot of requirements to get started, unlike the banks.
If you are a young person in Nigeria and looking for work, this is your opportunity to know how to start a pos business with palmpay.
I have written posts on how to make money and that is what Naijacloud is all about. 
I have posted on affiliate marketing and how I made $500, you can help yourself by checking them out. 
Most people ask me this question like why is palmpay the best and I answered it is because of the best exchange rate.
Yes, the best. So today I would like to explain why and what makes them the best. 
We would need to look at some points before going to the real deal on how to start a pos business with Palmpay.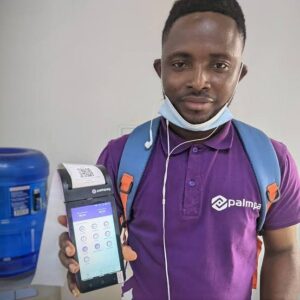 What's PalmPay 
Palmpay is the newest online banking app which is used to send, receive and do other stuff.  
This is a fast transfer receiver, money sender, and airtime app. It is fast and reliable. This app is the talk of the town. 
One of the coolest apps available you earn airtime from games. It is not easy for anyone to earn from referrals. 
Plampay is not a bank, it's a money operator, they have daily coupon gifts for their customers. 
They also have higher level of technology, what I mean by this is that they have android pos which is screen touch with lasting charging abilities (battery), and also have the traditional one for those who can afford the android pos machine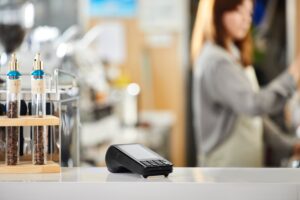 What Is A POS
The full meaning of POS is "Pont on Sale".  It's a machine that performs the work of a bank and palmpay app but you make use of a small machine that accepts ATM cards.
 POS makes it easy to live without much stress.  Palmpay pos is one of the best works which is common among most Nigerian youth now.
They just need a small amount to start this and a mobile phone.
Having a pos machine of palmpay will be of great advantages for businesses for easy transaction and record.
Becoming palmpay pos agents enjoying free transfer, and discount in every amount of airtime. 
The only issue I can have about palmpay pos is that it takes longer to get to the person that applied for it.  But still, it has an excellent app.
You can also use it to check customers' account balances. 
How To Download The Plampay App
Because a Palmpay agent isn't as hard as people call it to be. The first thing you need to do is to download their mobile app, and it's available on both Android and iPhone. 
Today I would be making more emphasis on the Android app because I use one. So without any further ado, below are the steps to start a POS Business with Plampay. 
Firstly, go to the google play store or the app store. Search for "Palmpay" and download. 
To make sure you are downloading the right app, the app has over 5m downloads at the time of writing this. 
The apk version is also available too you could download it from apkmonk or uptodown. 
After downloading the app, Open the app and create an account.
Enter your phone number and an OTP of verification code would be sent almost immediately. 
You would be redirected to a page to fill out the KYC form, make sure you fill the first name and last name column correctly. 
Might also be asked for your DOB, address, and many other things. 
In the space of referral codes "nS15" which is optional, you could add mine so we get N1000 each whenever you start using your account. 
Now, the next thing to do is to set your 4-digit pin and you are good to go. 
Less I forgot, you get free N110 for creating a Palmpay account. 
You see, I told you palmpay is the best. Easy registration with that extra N110
How To Start a POS Business With PalmPay.
Now to the real deal, you would need another Palmpay similar app to get started.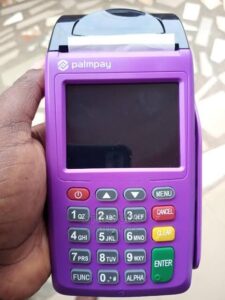 The app is called Palmpartner. I know you might be asking what's the function of the plampay app we downloaded? 
LOL. The app gives a login that you use for the palmpartner. 
You have to download palmpartner, and I have a link here for both android and iPhone. 
In the palmpartner, apply for pos. You get to upgrade your account to KYC3 and fill in all the important things for the upgrade. 
So after applying you have to wait for the palmpay to message you and give you information about the pos
You need to have a means of identification like a national ID, driver's license e. t. c.
 Passport needed to have a shop or a place for the business, utilize Bill.
 You also need an amount of 20,000 for the traditional palmpay pos and around 30,000-35,000 for the android palmpay pos.
FAQs
What is PalmPay POS?
PalmPay POS is a device used at the point of sale to take payments from customers. It is a portable device that can be used by merchants to accept payments from customers using debit or credit cards.
How do I get a PalmPay POS?
To get a PalmPay POS, you need to register as a merchant with PalmPay. Once you have registered, you can request a POS device through the PalmPay app or website.
What are the benefits of using PalmPay POS?
Using PalmPay POS has some benefits, such as: letting customers pay with their debit or credit cards It's easy to use and portable. Compared to cash transactions, these are faster. Secure and reliable payment processing
What types of payments can I accept with PalmPay POS?
You can accept payments using PalmPay POS from debit or credit cards issued by major banks in Nigeria.
What are the fees associated with using PalmPay POS?
Fees for using PalmPay POS depend on how much is being spent and what kind of card is being used. Most of the time, the fees are comparable to those of other payment processing services in Nigeria.
Is it safe to use PalmPay POS for payment processing?
Yes, it is safe to use PalmPay POS for payment processing. PalmPay uses the latest encryption technology to protect sensitive information and ensure secure payment processing.
How do I troubleshoot issues with my PalmPay POS?
If your PalmPay POS is giving you trouble, you can call PalmPay's customer support team for help. They will be able to troubleshoot the issue and provide a solution.
Can I use PalmPay POS outside of Nigeria?
No, PalmPay POS is currently only available for use within Nigeria.
Conclusion 
I hope you enjoyed this post on how to start a pos business with Palmpay. Check out my post on how to start an ice block business.
Make sure to join my telegram channel to get first-sight updates whenever we publish a new life-changing post like these.