Imagine if you have saved before this pandemic season, am sure by now you will be balling.
Today on Naijacloud we're going to look into top money-saving apps and how to can make more money using this app.
As you already know that our ratings are based on reviews, ratings, downloads, and many users' experiences plus surveys.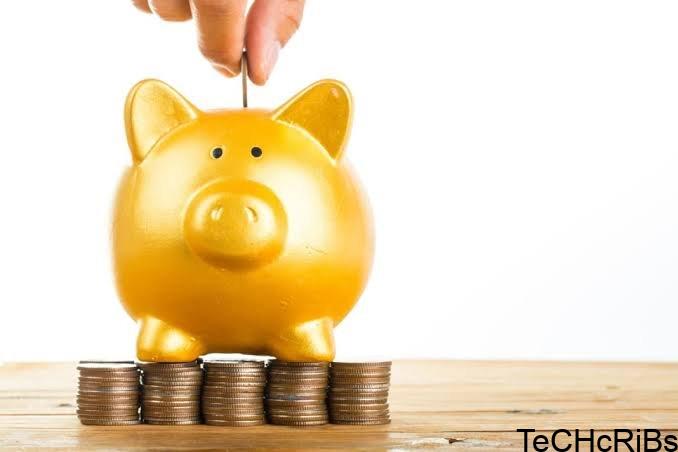 When I was a kid, i remembered when we use to keep our money is a wooden save. It called "KOLO" in Yoruba. That's funny right? The same principle applies to these money saving apps, but you get interest in saving your money with this organization.
Saving money is necessary and indeed needed, with the help of the apps i have reviewed below, you get paid for saving your money with them. All app have their own referral programs too. Want to know more? Then follow me and let's dive in and start saving some money.
Piggy vest
Cowrywise
Wealth.ng
ALAT
Piggy vest
Piggy vest is one of the most helpful, best, and most recommendable saving apps. 90% of all the websites in Nigeria would rank this app in number one because they deserve it.
Want to know why they deserve it? Lol, with as little as N1000 you can start saving on Piggy vestPiggy Vest is currently the largest single income and investment platform in Nigeria, they give 10% – 13% returns on savings and investments monthly, which i think is okay.
Isn't it cool?
From the reviews of users on Google Play to my personal review, I can boldly say Piggy Vest is the best.
Now, let's talk about security. Piggy Vest uses the highest level of internect security, secured by 256 bits SSL encryption, which makes your money secure.
No fears or worries. With as little as N1000, you can start saving on Piggy vest and get cashback monthly. Aside from saving or investing, Piggy Vest is also a referral-based system. You get N1000 for referring a user to download the Piggy vest app.
You can convert the amount earn to cash and withdraw to your local banks with no extra charges added.
Automated savings might be sometimes tho. You might not feel like leaving the money in your account. Piggy Vest has this feature where you get debited on a sequential basics. It is left for you to choose.
You might want to save daily, weekly or monthly. The money you intended on saving will be debited from your account on sequential basics.
Cowrywise
The second app on the list today is cowrywise, cowrywise is a free digital saving app also for investments, but in today's article, we're going to look into the saving aspect more than the investment aspect.
With Cowrywise you can start saving with as little as N100/day which isgood. Isn't it?
Cowrywise is registered with the Security and Exchange Commission (SEC), which means your savings and investments are 100% secured and managed professionally.
The only problem i think I have with cowrywise is that users can't withdraw their saving or investment until it a minimum of 3 months.
If you don't understand what that means, let me quickly explain that. Let's say you opened a cowrywise account this month (JUNE), you won't be able to withdraw your earning until 3 months' time which is (SEPTEMBER), unlike Piggy vest, you can make withdraw anytime but special charges will be deducted if you save data isn't up to date.
Cowrywise has 24/7 customer support, which means you can issue a complaint at any time and get instant feedback. The have a live chat to that enables users chat directly on the app.
Wealth.ng
One of the major advantages of using wealth.ng is that they are available both on the app and the web. The name "wealth.ng" also signifies their domain.
Wealth.ng is mainly for investing, I have personally tried their app and used their websites too, and I can say it's highly recommendable.
With the help of wealth.ng you invest in bonds, Euro bonds, Stocks, Real estate and Agriculture. Wealth.ng is the first Nigerian investment market placeFunding your wealth.ng wallet is as easy as recharging from your bank.
Lol.
It's secure and very simple to handle.
I personally gave credit to the UI/UX designers, they did a very good job.
Withdrawing from wealth.ng is equally simple as well , you get paid to your wealth.ng cash balance where you can withdraw to your local bank accounts.
Thinking about security?
Wealth.ng is 100% and doesn't disclose clients in formations. Weath.ng is also approved by the Security and Exchange Commission (SEC).
Do you know what that means? It means your money is totally saved with them.
ALAT
ALAT is the first digital bank, designed by WEMA bank to help Nigerians save more. One of the most enjoyable features of this app is that it's not only for investment, with ALAT you can pay bills and save simultaneously.
ALAT has a special bank card that could be useful to you for withdrawing your funds in the app and many others.
The ALAT card can be liked to a PayPal account to withdraw Paypal funds in Nigeria. Do you want to know what makes ALAT so special?
Below are some great features that i think make ALAT deserve this ranking on our top money-saving apps. You get up to 10% interest on savings and I think that's pretty okay. Isn't it?
Schedule transfers and bill payments also available. You can also set up a goal saving, so you will get notified once you've reached your goal.
I have mentioned this earlier, you get a Free bank card (MasterCard / Verve /Visa) will be delivered to you anywhere in Nigeria once you request for it, with no hidden charges attached to it, moreover, the card works with all Nigerian bank cards and you can control the bank card from your mobile device
If you want to know more about ALAT you can visit their official website here or download the ALAT by WEMA mobile app
I think I have properly reviewed the Top money Saving apps in Nigeria. In order to get more loan offers on the apps, repay your loans on time.
That's all for now, this post will get updated whenever we have new updates. What did I miss? You can include them in the comment section below and get instant reply.
Meanwhile, you can check my post on How To Get Free Airtime on MTN . Want more Juicy updates like this? Download our Mobile app below Or Join us via any of our social handles below.