Do you know that it's  impossible to write without making any mistake or without the help of an Online Grammar Checkers.
Whether it's in an email, business document, blog post,
Or on social media, but there are many different ways you can help yourself before you hit send or publish.
One of the most effective ways to eliminate mistakes and improve your overall writing skills is by using an online grammar checkers.
Which will scan your text and suggest corrections that you can apply to all of your documents in the future.
Top Online Grammar Checkers
For anyone who struggles with poor grammar or punctuation, here are five of the best online grammar checkers available today.
1) Grammarly
With some 250 different spelling and grammar rules at its disposal, Grammarly can certainly be intimidating.
Thankfully, with a little time and practice you'll get used to how it operates, and become a pro at writing perfectly structured documents in no time.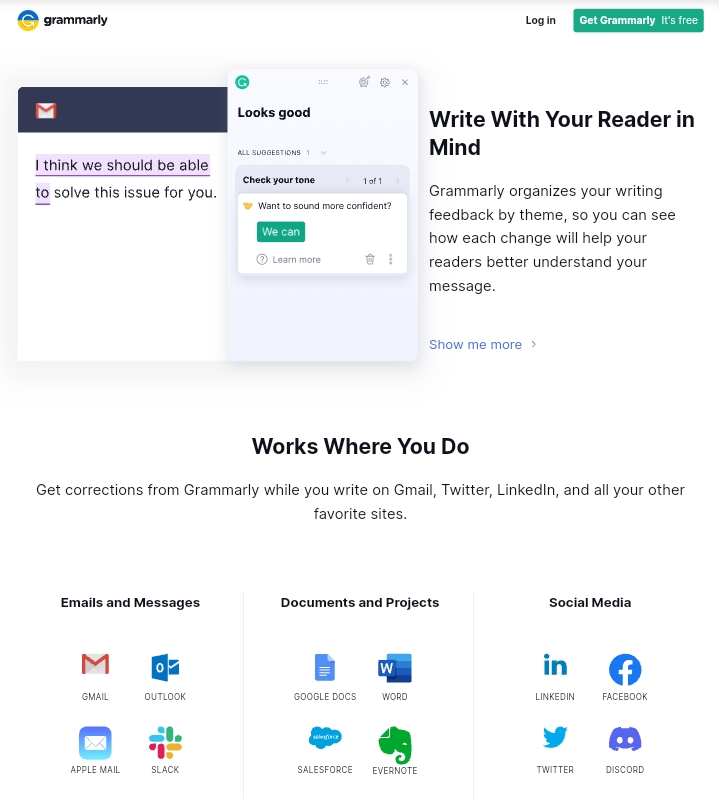 I've put together a step-by-step guide on how to use Grammarly, so you don't need an English degree in order to do well with it.
1) Download the app onto your device (available for both iOS and Android). 
2) After installing the app, open it up. 
3) Log into your account by entering your email address and password. 
4) Click on the button marked Start Free Trial to begin using the service for free for a limited period of time (usually 30 days). 
5) Now you're ready to start correcting errors that crop up as you type text into any document of your choice. 
6) Clicking on any given error will highlight it, allowing you to edit the sentence accordingly. 
7) Double-click any word that is spelled incorrectly to see suggestions from Grammarly about what is likely correct. 
8) Alternatively, click on the red underline beneath any highlighted word to see a list of suggested corrections. 
9) To make changes, click on the green button labelled Change next to each suggestion. 
10) If you make too many mistakes or want to end your trial before the 30 day limit.
Then simply click on Unsubscribe from your Account Settings page in order to stop using Grammarly. 
2) ProWritingAid
ProWritingAid is a web-based grammar checker with a huge range of features, including: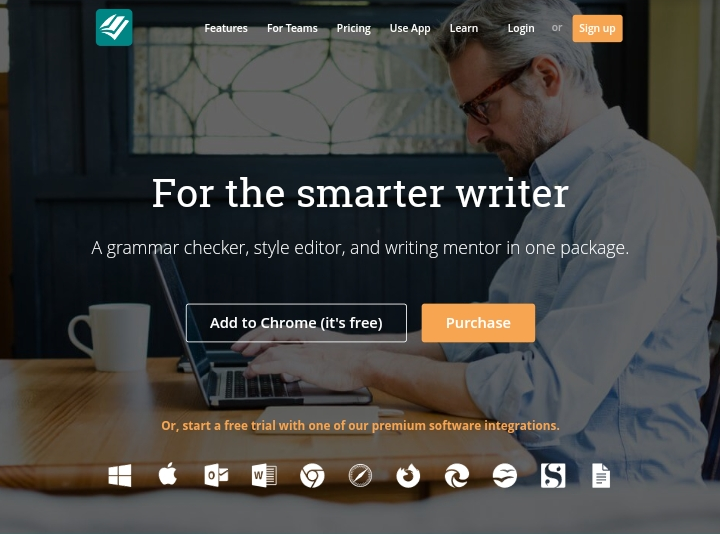 auto-corrections, plagiarism detection, more than 100 grammatical and spelling mistakes, etc.
3) Ginger Software
Ginger Software is a free grammar checker that runs in your web browser, and it's perfect for students who are just learning how to write. 
This software makes mistakes like comma splices stand out so you can correct them before they become habits.
It even has style guides from different organizations and publications that you can use when writing various kinds of essays, reports, or other documents. 
The only drawback is that Ginger isn't completely accurate all of the time but it's a good starting point!
If you're not a student and need something more robust, there are plenty of options. 
4 PlagTracker
PlagTracker offers both free grammar checking as well as paid premium services. 
To take advantage of the free service, upload your document to their website where they'll scan it for plagiarism (with an accuracy rate close to 99%).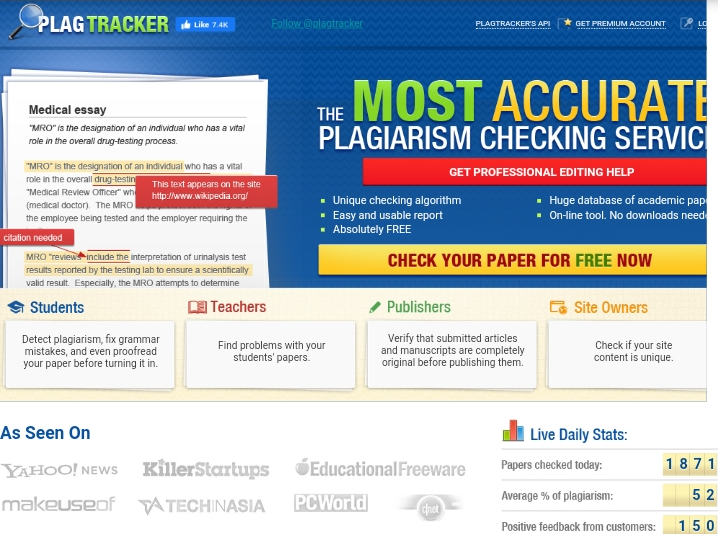 Once this process is complete, click on Grammar on the left side of the screen which will give you a list of spelling errors along with suggestions on how to fix them. 
Ginger's premium service also offers corrections for sentence structure and word choice errors as well as access to many different style guides at an affordable price per month or yearly fee depending on what plan you choose.
5 PaperRater
With more than 600 grammar and punctuation rules, PaperRater will quickly identify issues that might otherwise be missed. 
It can be used for assignments as well as personal correspondence, particularly useful when communicating with international clients or colleagues. 
The free version allows a one-time only check of up to 100 words per document while it costs $5.99 per month or $49.99 per year for unlimited use. 
If you have trouble getting others in your office on board with consistent use of an online grammar checker.
PaperRater is an effective way to ensure complete company compliance with spelling and grammar rules.
6) SmartEdit
A basic but powerful online grammar-checking tool, SmartEdit checks for spelling errors, homonyms and subject-verb agreement. 
It's great for high school students and businesspeople with little or no editing experience. 
The interface is clean and easy to use; it's a one-click solution for fixing all the common mistakes that people make when writing in English.
For example, if you accidentally write To instead of Too, then you'll be notified of this error.
Conclusion
Grammarly along with many other tools listed are very valuable tool to help with all aspects of your writing.
You can use it to proofread any documents, emails or social media posts before you send them out. 
The Grammarly online grammar checkers will help you avoid punctuation mistakes and embarrassing typos that are so easy to make.
This is also a great tool for bloggers who want to improve their SEO ranking by creating engaging, search engine optimized content.
There are many listed above please do read this article to find most of the best online checking tool that exist.