Hello, Welcome back to Naijacloud. Today we are going to look into the top 5 Techniques To Double Your Reach On TikTok. Today's post is a guest post. Stay calm and enjoy.
If you have tried to hit the famous video platform, but your TikTok videos are not gaining the momentum you are looking for, we have got some suggestions on how to increase your reach. if you would love to get Instagram followers,  you can check my post on How to get 200+ free Instagram followers.
Here are the simple five techniques to double up your video's reach on TikTok. Let's jump in.
When we discuss the "reach" of your videos, we are talking to the overall number of individuals who engage with them consistently. That implies that if 500 people see, like, comment on, or share your video content, your reach will be 500 for that specific post.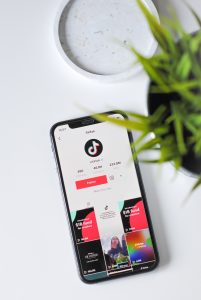 If you are serious about picking up speed on TikTok, the primary key to success is encouraging audience interaction with your video content. Let's be honest: TikTok is addictive. Its technology makes scrolling for hours effortless, giving it the ideal platform for artists to reach a diverse audience. Here are five tips for maximizing your reach.
Duets
This is how TikTok Duets operate. After someone makes an initial video content, other users reply with their unique one, resulting in a "Duet" with both video clips shown side by side in a square format on the screen.
Duets have produced some very remarkable outcomes on the site since they compel users to create videos. It showcases the most potent form of social media engagement.
Stitch
On TikTok, the Stitch function enables users to cut and incorporate segments of another user's video content into their own. Like Duet, the Stitch is an excellent method to reframe and improve another user's work, expanding on their tales, tutorials, and more things.
To produce a Stitch, perform the following steps:
Launch the TikTok app, select a video to do Stitch, and tap the "Send to" option.

Click the "Stitch" icon.

Choose up to 5 seconds of video. (You can cut the clip to the duration you choose.)

Make a note of the addition to the Stitched video clip.
TikTok Trends
Each week, something fresh becomes popular on TikTok. Indeed, it appears as though something unique has taken over the platform daily. Following the newest trends is an excellent strategy to increase your visibility with vast TikTok views and interaction on current and previous content.
While participating in trends and TikTok challenges is enjoyable, establishing your challenges has the potential to garner significant attention if they take off. Don't forget that UGC is the king as you navigate the platform. Anything you could do to increase engagement with your videos will quickly increase your reach.
Tag Artists
TikTok has developed a robust network of creatives in virtually every specialty imaginable. There is a whole community of individuals that are just focused on music. Producer, musicians, playlists, labels, singers, rappers, and drummers who are self-employed. They're on TikTok. Discover your community and begin inviting people in your specialty to collaborate on projects, duets, challenges, and more. It's the ideal approach to ensure that this video is viewed by both your and their audiences. It is a win-win situation for all sides.
Collaborations
Collaborations, like tagging other creators, may multiply the reach of your video. Finding your right niche is vital in any endeavor, as it helps you attract a more engaged audience and establishes your presence. Make a point of commenting, liking, sharing, and duetting on the work of other artists, and urge your viewers/followers to do the same.
Author Bio
Alison Williams is a social media content writer who works at Flatfitty. She is an experienced social media analyst. Her passion is to contribute to engaging content for authority blogs and websites. You can also visit her online on Twitter!