Hello and welcome back to my blog. Today we are going to look into the top best weight loss apps.
Losing weight is one of the most common things among people now, especially women. 
They all want to have the perfect shape, look good, lope smart. Burning out excess fat is not easy but here we are going to make it easy for you.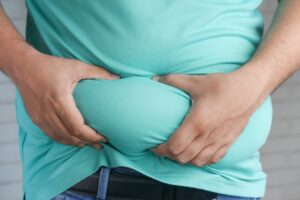 Weight loss apps can help solve all the problems of weight. This app will teach you step by step how to lose weight in no time. 
So without wasting much time, let's look into the best weight loss apps for both android and iPhone. 
Best Weight Loss Apps For Android And iPhone 
The apps I would be sharing today, most work on both Android and iPhone. I would also be leaving a link to download them. 
On Naijacloud, I have a post on top weight loss pills, don't forget to check them out. 
And I've reviewed the best weight loss apps based on the number of downloads, size, and reviews. 
Fitify
Fitify is one of the first apps on this list, it has over 10m+ downloads already as at the time of writing this masterpiece. 
It has the best training system which helps to burn out the stubborn fat and, amazingly, you can train anywhere and any time.
The app contains up to 10-30 minutes of workout, and can also get a personal plan, you help build a workout and challenge your problems. 
Fitify is an amazing app that has almost everything you need for a good fit body with low fat. 
You can check the calories you have lost in the same app.
It can also make it know your problem area so that you can work on it, and set the time for each of your workouts. 
The UI/UX design of the app and the easy way to operate the app is really easy to operate which is the perfect best weight loss app. 
It has a lot of features that get updated with time. 
Lose belly fat
A life-changing app. Some of the features present Re are choosing your belly type, home workout, and personalized plans. You also have to have your fitness coach
Lose belly fat app helps to lose fat in the belly and makes you have a slim and flat Tummy, you get to choose the type of Tommy you want to get.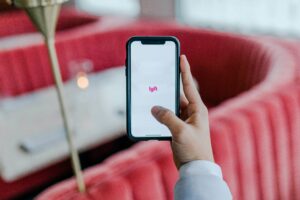 Some of the things that lose belly fat are that it has a BMI calculator which helps to calculate how your weight increases and decreases, tracking progress, and daily drinking target. 
Thanks to this app you get to do work you can't do alone. 
Healthify me
The Healthify app has been a top hit; it has over 10m+. Healthify has 30million+ users
This app is for losing weight and for both men and women. The app helps with calorie counters, diet plans, and dietitians.
It also has trainers who are needed to help with your plans to look after the workout which is done by the users. 
It is an Indian most popular health enhancement fitness app which helps the burnout fat in the system it goes a long way in reducing weight 
Healthify me helps to track your sleep, workout, weight loss and eating. My workout is just easy to healthify me healthy. 
Healthify me also has challenges that can help users get used to the workout and eating.
Most people think losing weight is hard but it is not with healthify me you get a better chance of getting to the goal of losing weight in no time. 
Noom
Noom is the fourth on the list of best weight loss apps with over 10m+ downloads, and it is not just an ordinary app but an amazing app for losing weight as well. 
It's a psychology-based program app that helps counsel people or users on how to lose weight. 
Noom app helps to achieve a way to burn fat in the body and can get and give users one on one interaction with Coach which helps improve training. 
It also includes a simple recipe that can help in diets and maintenance or regular weights
In noom, you can set a goal in which you plan on getting to on how to lose calories, you want to target and get for progress. 
The main thing for you to know about your progress and development, nooms give you these characteristics. 
It has a weight graph to show the development and how far you are from the goal you set, and they give personal lessons on how to lose weight, which I know will help.
Weight loss App Diet Plan Lucy
This is one of my favorite apps on the list because it has easy navigation, fast profile creation, and simple apps. 
The app is easy to operate and sign up for and has a motivational quote that helps support your day-to-day lifestyle. 
To get a better weight you need a better and balanced diet, the app also has a diet recipe for your healthy life. 
Available for both men and women who need to control their weight and get a slim and perfect body. 
Weight loss app diet plan Lucy has where you get to relate with other people that also need to lose weight, you get to vibe with each other. The daily challenge triggers your daily workout. 
Conclusion 
I hope you enjoyed this post on the best weight loss app you might need? Don't forget to share your opinion via the comment box below. 
Make sure to join our Telegram channel to get first site updates like this. 
I would stop here. Thanks.