Hello and welcome back to NaijaCloud. We would be looking into all you need on how to start a pos business with opay.
Now, most of Nigeria today's business is the latest easy-going business with little capital.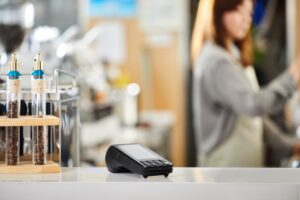 That is why today I'm going to teach you how to start a POS business with opay.
There are different types of pos, but majorly today we are going to talk about opay pos service.
What Is A POS Used For
POS means a point of sales, it can be large or small. It is one of the easy ways to pay money, send money, pay utility bills, recharge airtime and so many more. You can see that the work of POS is not just one.
Someone once asked me why can't I just do all this in the bank?.
Bank why you go all the way to the bank when you have a pos service provider around you.
Even when you can become one of them. In one of my articles, I taught us how to become a pos agent for Palmpay.
So when I am an agent why go to the bank to pay all these bills that I can do at my convenience.
Moreover, in the bank, you have to wait in line and on your POS you can just do all this within some minutes.
What Is Opay
Opay is registered by the central bank of Nigeria ( CBN ). This bank is the best cashback wallet in Nigeria.
It is regulated by the Nigeria deposit insurance corporation(NDIC), opay can be used to save money, and send and receive money.
They have their visual cards so also the physical card according to what you feel like.
t has an easy and understandable way to send money and the money is delivered faster.
The opay app also has a gaming platform where you could bet your Opay coin and win more.
You can get more Opay cash or coin by referring people, opay users can also earn in another way by winning the rewards daily.
They even have a fun game in it called "WHOT". The app is never boring, and MTN users get 30mb daily in the app.
Why Do I Need To Start A Pos Business
With this amazing feature of the opay app, why won't you want to try their POS?
Opay pos has so many advantages which I know after reading this will convince you to know more on how to start a pos business with opay.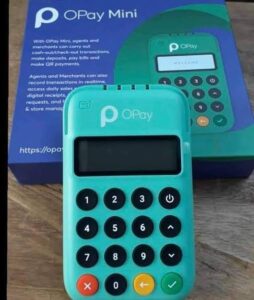 If you have an issue with the transaction you are well assured that the transaction will be restored soon
They are one of the best customer care with a fast response so any issue you can Just quickly take care of and has fast transactions.
The withdrawal in the pos is super fast, and merchant applications are approved within 72 hours or even less.
I love Opay.
Some POS regret some particular card. Opay pos is different, it does not reject cards of any type.
Conditions to get the pos
Before we go into the steps to start a POS business with opay, you would need to learn the criteria you need to get to be an opay agent.
To get the pos at least you should know how to use the app which I know is easy and understandable
As for me, the business can be done by anyone as long as you can operate the pos machine, to get the pos you have to have an amount of N15,000 or more in your opay account
You must have been using the opay business app for more than 3 months and must have at least a little shop for the location of the business
How To Start POS Business With Opay
To start the pos business with opay, you will need to get the pos machine.
Getting the machine, you need to first get to know more about using the opay app.
So First you would need to download the Opay app from your google play store or Apple store.
After downloading you need to go to the merchant, upgrade your opay app to a merchant, you can upgrade your merchant on a normal opay app but an opay business app.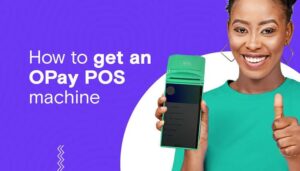 Un getting to that, you need to move from KYC 1 to KYC 3. You will be asked for some requirements like BVN, NIN e.t.c
After being approved you can now apply for a merchant. You may be disapproved if anything is wrong with the information
Opay will ask for means of identification, 3 months transactions history, and maybe pictures of your office or location of your business.
That is all they will have to approve and send you messages when it is ready.
You see it is easy to become an opay agent ND starts making you money from withdrawal, dust subscription, gotv subscription another.
FAQ
What is Opay POS?
Opay POS is a device used at the point of sale to take payments from customers. It is a portable device that stores can use to accept payments from customers using QR codes or debit or credit cards.
How do I get an Opay POS?
To get an Opay POS, you need to register as a merchant with Opay. Once you have registered, you can request a POS device through the Opay app or website.
What are the benefits of using Opay POS?
Some of the reasons why you should use Opay POS are: letting customers pay with debit or credit cards or QR codes Simple to use and easy to carry Compared to cash transactions, electronic transactions are faster. Payment processing that is safe and reliable Additional features such as bill payment and airtime top-up
What types of payments can I accept with Opay POS?
You can accept payments using Opay POS from debit or credit cards issued by major banks in Nigeria, as well as QR codes from customers using the Opay app.
What are the fees associated with using Opay POS?
The fees associated with using Opay POS vary depending on the transaction amount and type of card being used. Generally, the fees are competitive with other payment processing services in Nigeria.
How do I start a POS business with Opay?
Get your business set up to accept Opay by signing up as a merchant and requesting a point-of-sale terminal. As soon as the device arrives, you can begin accepting payments from clients and earning commissions. If you can persuade other businesses to use Opay POS, you will receive a commission on their sales.
What are the requirements for starting a POS business with Opay?
The requirements for starting a POS business with Opay include:
A valid form of identification such as a national ID card, driver's license, or international passport

A valid phone number and email address

A business or personal bank account

A minimum investment of N20,000 to purchase a POS device
How much commission can I earn with Opay POS?
The larger the purchase and the more expensive the card, the greater the potential commission. Depending on the volume of transactions, commissions can range from 0.4% to 1.5%. transaction amount.
Is it safe to use Opay POS for payment processing?
Yes, it is safe to use Opay POS for payment processing. Opay uses the latest encryption technology to protect sensitive information and ensure secure payment processing.
Conclusion
I hope you understand my post on how to start a pos business with opay? Feel free to ask any questions via the comment box below.
Make sure to join our Telegram channel to get more updates like this.