Hello! Welcome back to NaijaCloud, today we are going to learn how to delete Expedia account permanently. I would also be covering a little bit of the advantage of Expedia for people who don't have an idea of what it's used for.
If you have tried all you could to delete Expedia account, it means you are getting it all wrong or missing a step. Today we would be looking into the detailed steps to delete your account immediately. So without any further ado, let's dive in.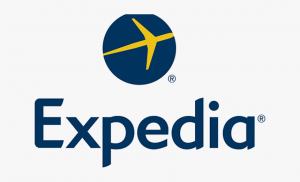 What's Expedia
According to Wikipedia, Expedia is an online travel agency based in Seattle. The website and mobile app can be used to book airline tickets, hotel reservations, car rentals, cruise ships, and vacation packages. 
You can use Expedia for hotel and flight reservations. Before you would want to delete Expedia account, let's look at why you would want to delete an Expedia account.
Why Would I Delete My Expedia Account
Personally, for me, the reason why I delete accounts is because of the spammy promotional emails. Expedia sends way too many emails and it's spammy. Most folks don't like this so they had to go try other travel agencies. 
The other reason why you would have to delete your Expedia account is because of their expensive charges. They have the highest charges in the market, tho they provide good and reliable services.
How To Delete Expedia Account
I have 3 methods today that you could use to delete your account, and I arranged them in the order of how simpler they are. The first method involves the use of email, the second vis a call, and the last via their websites.
Using Email
This is the simplest method, all you have to do is to send an email to Expedia customer support, Today I would be sending you a format and how to send the email.
Firstly, login into your email app. All email providers world even though you use Gmail, Yahoo, or a custom email.
Now you would have to send an email to their customer support email "[email protected]" telling them why you need to terminate your account. 
You would need to make "REQUEST TO DELETE MY EXPEDIA ACCOUNT" as the subject of your email.
After successfully sending the email, you should receive an email from Expedia within 24 hrs telling you your account has been deactivated successfully.
Using Website
This next method can be used to delete your account without even leaving the web, To get started;
Login to your Expedia account, you can access the website by opening the link here in a new tab.
Tap on the menu at the right top corner of your screen depending on the device you are using. Locate and Tap "CONTACT US" from the menu list. 
You should be redirected to a page with a dialogue contact form. Pick "ACCOUNT REGISTRATION / CHANGE EMAIL ADDRESS", enter your email address and tell them why you need to cancel your account.
Customer support assigned to you should send you a message in some minutes.
Using Live Support
This is the most stressful method and that is why it's the last on the list. All you need to do is to put a call through to the customer live support line via "1-866-316-0357". Dail the number, wait on the queue for your turn and tell them why you need to delete your Expedia account.
Conclusion
I hope you enjoy my post on how to delete an Expedia account? You can also check my post on how to convert airtime to cash if you find it useful. 
Which of the method works for you? If you would live to get more updates like this, make sure you join our Google News or Telegram channel