Ever tried to convert airtime to cash and you get cheated? That was because you used the wrong apps or platforms.
If you don't know why people convert airtime to cash, I had a friend that mistakenly recharged N15000 airtime instead of N1500, he tried selling them but he couldn't so he used some platforms that help convert airtime to cash.
We will be discussing some of the platforms in today's article. In case you missed my helpful post on How To Stop MTN From Deducting Your Airtime. So with further ado let's get started.
GoSub.ng
Gosub is currently the best method to convert airtime to cash on this list, you won't know the reason? It's fast and very simple to use. Your airtime gets converted to cash in less than 5 minutes within a few clicks.
You get an 86% rate while converting your artime to cash on Gosub, which means they take 14%.
Smooth right? If you would like to get started, head to gosub.ng or open the link in a new tab. Locate and tap the airtime menu, then select the airtime to cash in the submenu.
Now fill the form, follow instructions and transfer the airtime manually. It should be confirmed within 5 minutes and you get credited to your bank account.
Recharge2Cash
Recharge2Cash is a relatively new app that allows you to easily convert airtime to cash in Nigeria. With Recharge2Cash, you can convert airtime from any network to cash and withdraw your earnings to your bank account.
The app offers competitive rates, with a service charge of 15% on airtime conversions.
To use Recharge2Cash, simply download the app, sign up for an account, and follow the prompts to convert your airtime to cash. The app also offers a referral program, allowing you to earn additional income by referring friends and family.
Patricia
Patricia is popularly known for selling and trading gift cards and bitcoin currently, it currently has over 10k + downloads on Google play with a juicy review, also helps in the conversion of airtime to cash.
Their conversion rate is highly reasonable and that's why they made it to this very first place. Let's say you want to convert airtime worth N1000 to cash, Patricia will pay you N800 which I think it's cool.
Apart from their conversion rate, the UI/UX design of their mobile app is one of the best, and they response rate to customers. You still don't believe they deserve this first place? Below is a screenshot of user reviews on Google Play.
So what are you waiting for? Start using Patricia now, all you just have to do is download Patricia mobile app and you are on the go.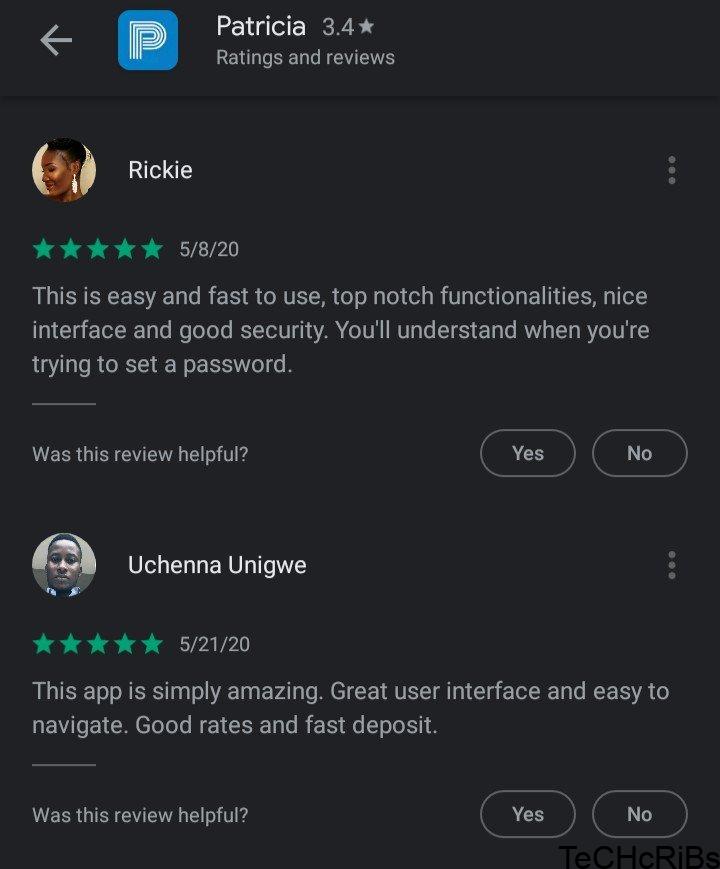 Aimtoget
Aimtoget is an airtime processing platform that allows you to convert airtime to cash instantly. They credit users instantly. Its current conversion rate is cool though.
You get 75% and the company gets 25%. Let's say you are converting airtime you get 750 while Aimtoget takes N250.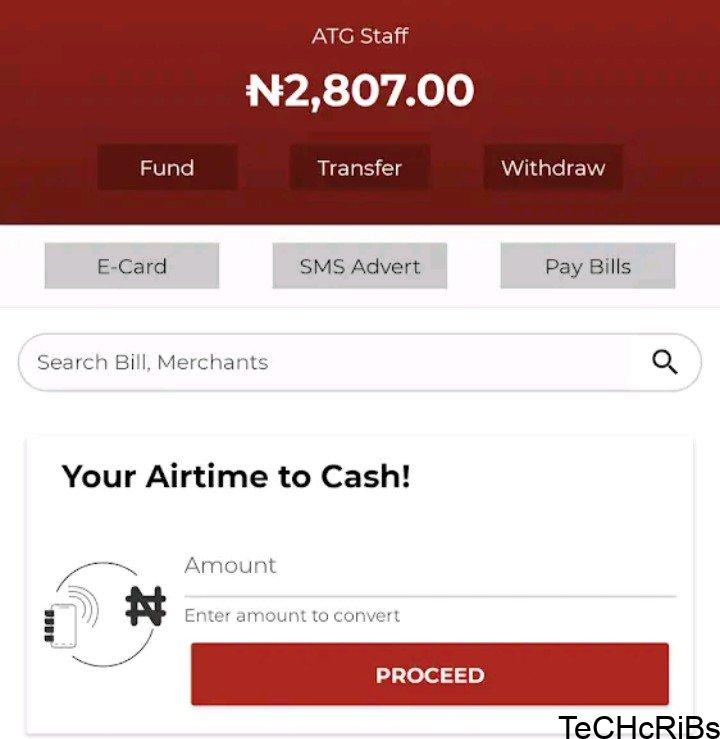 You can also buy airtime, data bundles, pay bills, send and receive money through the platform. Aimtoget also makes it easy for businesses to accept payments in the form of airtime on their websites.
Aimtoget works on both websites and mobile app, but their mobile app will make the conversion easier. You can download Aimtoget mobile app from the play store.
Airtimeflip
Airtimeflip to me seems to be the best because its conversion rate is cool and friendly, it isn't as fast as the other platform, that's why it's ranked third on our list.
Though they boast being the fastest airtime converters in Nigeria with 99% automated transaction, from users review I think they deserve the third on this list.
Airtimeflip conversion defers by the Telecommunication network you are trying to convert it airtime to cash. MTN seems to be the cheapest on Airtimeflip.
They charge 19% for converting MTN airtime to cash. Let's say you are trying to convert MTN airtime of about N1000, you get N810 and the take the other 190. Isn't that cool? You can download their mobile app from the play store or visit their website here
Cheetahpay
I am sure you are surprised Cheetahpay made it to the fourth position, that's because they have a particular feature other platforms don't have. Cheetahpay allows users to convert airtime pin to cash.
Let's say you have a recharge card of N1000, you can just input the code to them and you get paid N800 because they charge 20%. I think that's cheap for such a service.
Zoranga
Zoranga is a Nigerian mobile money service that converts airtime to cash and caters to merchants (businesses) apart from catering to individuals. This means your business can accept airtime payments with Zoranga.
Zoranga is one of the best out of the platform to convert airtime to cash. You can visit their website or download their mobile app from the play store.
Factors to Consider when Choosing an App to Convert Airtime to Cash
Not all apps that claim to convert airtime to cash are created equal. To get the best value for your airtime, you'll want to consider the following factors when choosing an app:
Exchange Rate
This refers to the rate at which the app will convert your airtime to cash. Be sure to compare rates across different apps to ensure you're getting the best value for your airtime.
Payment Options
Some apps may only offer one or two payment options, while others may offer several. Consider which payment option is most convenient for you.
Security
You'll want to be sure that the app you choose is secure and trustworthy. Look for reviews from other users to get a sense of their experience using the app.
Conclusion
If you're looking to convert your airtime to cash in Nigeria, Recharge2Cash is the best app to do so. With its high exchange rates, multiple payment options, and user-friendly interface, Recharge2Cash offers the best value for your airtime.
Remember to compare different apps before making your choice to ensure you get the best value for your airtime. With Recharge2Cash, you can easily and securely convert your airtime to cash, making it a valuable tool for anyone living in Nigeria.