Content plays a critical role in making or breaking your web presence. That's why you have to be very careful with your content goals. No matter how quality content you produce, it's important to optimize it using the true and tried methods.
Unfortunately, many people struggle with optimizing their content. The reason behind their inability to improve content is the lack of correct information. With the right guidance, you can take your website or blog to the next level.
You don't have to work really hard on it. Just follow the proper practice, and you will be amazed to see improved search rankings. I once wrote a post on how to optimize a music blog, you can quickly check it out here.
Want to know how to optimize your content? In this article, we are going to discuss some of the most effective ways to optimize your web content.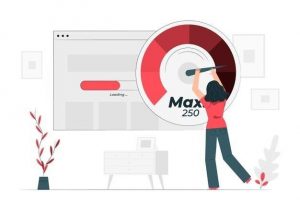 1. Choose the right keywords
Keywords are crucial for getting a prominent position in search engine result pages. Although so many wonderful tools have been developed so far, choosing the right keywords is still a hard nut to crack for many digital marketers.
Tools like Google Keyword Planner, Keyword Everywhere, Keyword.io, and Ubgersuggest let you find keywords with high search volume. You can use those tools to find keywords that have the maximum traffic potential.
To generate more keyword ideas, you can think from your audience's perspective. See how they can search for your products or services.
Once you have a few keyword ideas, create a website , search them in tools to see if they are the ones that people are searching for.
2. Run a grammar check
Professional writers are not supposed to make foolish mistakes in their write-ups. You have to make sure that your blogs do not contain grammatical errors or typos.
Unfortunately, most writers hate proofreading the content that they have written. They just rush to publish after finishing the writing task. 
This is not a healthy practice, especially if you want a pool of good regular readers. You have to make sure that nothing is wrong with the piece of writing that you have produced.
Don't have time to review a thousand-word article?
No worries, thanks to a bunch of proofreading tools available online. You can use them to make your content flawless. For instance, Grammarly lets you run a quick grammar check and find errors in your paper. You can fix all those mistakes in a few clicks. That's how you can check long articles without wasting time.
I would suggest taking a bird' eye view even after running your document on a grammar-checking tool. In this way, you will have no doubt left.
3. Consider the total word count
Now you might be wondering how the word count is related to optimization. Well, most of the marketing content has to be within the specified word limit, or else you will not experience the desired results whatsoever.
If you are a blogger, make sure you publish a blog post with a minimum word count of 300. Bloggers publishing blogs of around 1000 words receive better results in terms of organic traffic. They do not have to struggle a lot with the rest of the optimization elements. 
Furthermore, if you are going for a paid promotion, you have to create an advertising copy containing a specific number of words. Google doesn't allow long copies since they don't fit within the specified ad place.
Google Ad allows 30 characters for headlines, 15 for Ad path, and 90 for the description. You can use a character counter online to make sure your marketing copy doesn't cross the specified character limit.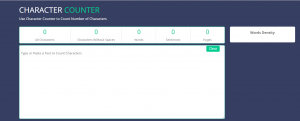 You can optimize your marketing content in the best way if you take care of the word and character count.
4. Focus on Evergreen Content
One of the best ways to optimize your blog content is to focus on writing evergreen content. Not sure what the evergreen content is? Well, this refers to the type of content that remains relevant and never gets old.
This is pretty much similar to the trees that do not lose their leaves. You keep getting smooth traffic to evergreen posts. Furthermore, you are not required to update such type of content in accordance with seasonal changes.
You might have to work a little harder on choosing topics that never get old. However, once you have written and published them, you can expect consistent traffic for several years to come. That means they are worth the effort.
5. Create Internal linking
Among other Search Engine Optimization techniques, internal linking is one of the most prominent ones. You cannot ignore it if you want to have a solid link structure. Those who are not clear about the concept of internal linking shouldn't get worried. 
This technique refers to placing links or creating hyperlinks targeting other pages of the same website. Internal linking is beneficial in both ways. First, it helps visitors in finding relevant information published on other pages of your website. Second, it helps Google understand that you have a good link structure.
However, never overdo this. Always place links naturally where they look important. Up to three backlinks are enough on a webpage. 
6. Write Unique Metas
Meta title and Meta description play a critical role in improving your on-page SEO. If you wish to observe great results, then you have to write a unique meta title and description for each page on your website. 
Make sure you add the main keyword to both of these SEO elements. Another key thing to observe is the ideal content length. A good meta title should be within 65 characters, and a meta description should not exceed 160 characters.
If you write beyond the specified limit, Google will truncate the rest of the text, and you will not benefit from that. Therefore, it is important to write unique metas while knowing the character limits.
7. Write briefly and Clearly
Do you know what good content is? 
The answer is simple, the one that is brief and clear. Visitors don't want to read crap full of junk words, idioms, and difficult to comprehend expressions.
If you really want to optimize content, then you have to improve its readability. Visitors should be able to understand what you are trying to convey to them without opening dictionaries.
Construct short paragraphs (up to three lines). Avoid using concepts that make the article sound difficult. A good way to make sure your blog is well-written is to read it aloud once you have finished writing.