I know you may have been looking to find a way to add the swipe up feature on  Instagram stories. If you don't know what the swipe up feature is, continue reading this post and check all images under this post to get a better understanding. This swipe up feature has been one of the best updates rolled out by Instagram so far. It has helped the likes of bloggers, Musicians, comedians, and many others, they use the feature in sharing blog posts, events e.t.c. I wrote a post on how to make money on WhatsApp, don't hesitate to check it out. So without wasting much of your time, let's get to the real deal.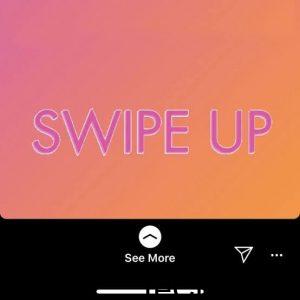 Requirements
Verified account OR Business account with more than 10000 followers
Instagram app
How To Add a Swipe up Link on Your Instagram Story
You might have been looking for a way to add swipe up feature on Instagram stories and you couldn't find it or use it, that's because you don't have a verified account or a business account with more than 10000 followers, That's funny, right? Don't know how to turn your Instagram account into a business account? You can check the post here to get a better understanding
Go to your Instagram bio and tap the Plus (+) icon located directly under your profile picture.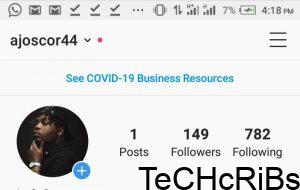 Now create your story by taking a picture or swiping up to select from your photo library.
Look at the top of your Instagram app, locate and tap on the chain link icon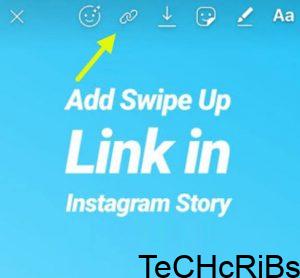 Now you will be given a space where you can input the link you want your followers to "swipe up"
That's all for now, this post will get updated whenever we have new updates. What did I miss? You can include them in the comment section below and get an instant reply. Meanwhile, you can check my post on How to Make Money on Facebook in Nigeria. Want more Juicy updates like this? Download our Mobile app below Or Join us via any of our social handles below.