Hello and welcome back to Naiajcloud. Today we are going to look at the Ogiedata review and how you can get 1GB for 230 Naira on the website. There are many VTU and data reselling websites that have been used and I can say Ogiedata is one of the best I have used.
I once created a post on how to start a data reselling business in Nigeria, make sure you read the post, like, and share with friends. So without wasting much of your time, let's see what makes Ogiedata the best and how to get your 1GB for N230.
Lol.
I have been using this particular website for a couple of days now, I have been enjoying the cheap data. It's virtually one of the cheapest you can get on the internet. It's good for both reseller and heavy data users.
How To Get Started On Ogiedata
You would need to create an account to get started. After creating the account you would have to add funds. The two next paragraphs would teach you all you need to know concerning account creation, funding, and getting your cheap data.
To get started, open ogiedata.com in a new tab, create an account by entering your first name email, and desired password.
You will be prompted to confirm your email. Now go to your email and tap on the link there to confirm. If it's not there you can also check your spam folder.
Now log in to your dashboard, It should look like the one in the image below.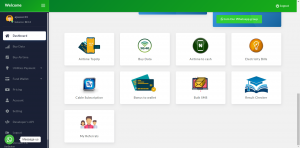 Scroll down and Tap on "Buy Data" then wait for the page to load. After successfully loading, you would be redirected to a page similar to the one in the image below.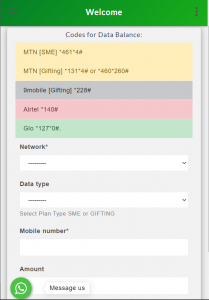 Select MTN > GIFTING > Enter Your Mobile Number > Select the 1GB for N230 and tap the "Buy Now" button.
Now your data would be delivered within seconds. It doesn't take time at all.
Easy s ABC. Lol.
How To Check Data Balance 
You can check the data balance by dialing  *131*4# or *460*260#. It should pop up immediately and a message would be sent to you.
Other Services On Ogiedata
You can also use Ogiedata to buy airtime and data at a cheap price, pay for cable, DStv and Gotv subscription, and also  WAEC scratch card. Everything at cheaper at an affordable price. Trust me when I say you can't see this elsewhere.
How To Fund Wallet On OgieData
You can fund your wallet via three methods. All methods are easy but the charges attached to each are different. You can use the Flutterwave payment gateway and pay via your card or use the automated bank transfer. An account number would be assigned to you once you make a stranger into the account the Ogiedata wallet is funded almost immediately.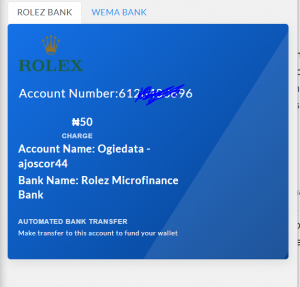 Fund with a coupon is also available. You can get coupons directly from the websites customer's support. It is fast and easy.
Conclusion
I hope you enjoyed my post? Hope you got your data. Make sure to share my post with friends and families. Don't forget to check my post on How to get clubkonnet referral bonuses.