Have you ever set to reduce android's brightness to the lowest but it still so bright? If you feel the screen is so bright and you want to reduce it more than the settings allows you, then this post is perfect for you. Today on NaijaCloud we are going to look into the method to reduce your screen brightness more than your phone settings allows you. Incase you missed my former post on How to create a WhatsApp TV and make money from it , you can easily check that out. So without much Ado let's dive in.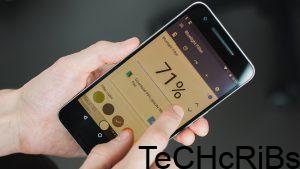 Requirements
Lower Brightness app ( Download here)
Android 6+
How to reduce Android's minimum brightness more than the settings allow
» Download, install and launch Lower Brightness application. Lower Brightness app helps you reduce brightness to any level. You can set brightness level from (0-100)% by just opening the application and choose brightness level you want, when i say any level you want it means more than your phone allows you.
» The app is simple to navigate, just select either on or off. Then you will have to reduce the opacity to the one that suites you. You can increase and reduces the opacity as it ranges from (0-100)%.
If you accidentally make your screen go BLACK, follow the steps below to solve the issues immediately.
1. Pull your battery  hold power button for 10 seconds
2. Uninstall the app to reset your bad brightness setting
3. Reinstall the app and use it normally again