WhatsApp TV is one of the most lucrative business i had known. So if you are thinking of creating your own WhatsApp TV this is the right post for you, the funniest thing is that it's free. So without taking much time lets look at the steps.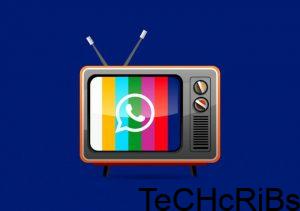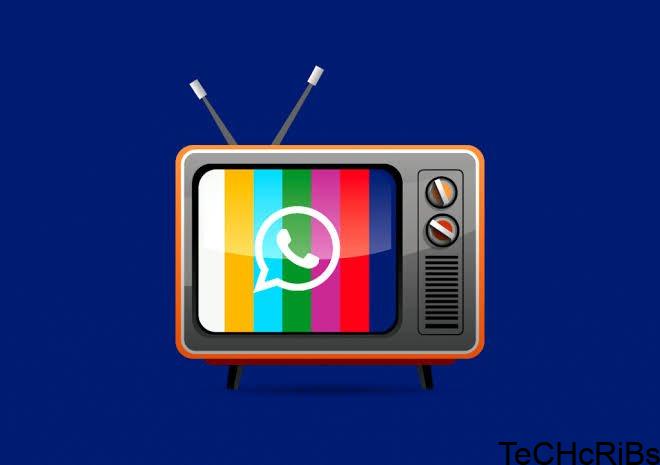 Whats is WhatsApp?
WhatsApp Messenger is a freeware, cross-platform messaging and Voice over IP service owned by Facebook. It allows users to send text messages and voice messages, make voice and video calls, and share images, documents, user locations, and other media. WhatsApp has over one and a half billion users, making it the world's most popular messaging application at the time. It has become the primary means of communication in multiple countries, including Brazil, India, Pakistan and large parts of Europe, including the United Kingdom and France.
What is WhatsApp TV?
WhatsApp TV which is a short form of the word whatsapp Television. is the act of using a special whatsapp account to entertain of pass information to user by status update. currently whatsapp status can accommodate unlimited number of users which i think no one knows the limit. The aims of creating whatsapp TV is for entertainments, funny videos, memes and among others. So if you are sure you know more about this, you can proceed to the next level.
Requirements to open a whatsapp status
For you to be able to open a successful business you should have all of the apps and equipment below. All set of equipment are explained below, so take your time and see how useful they are. We will make sure you don't spend a dime and you archive the very best you want.
Brand name
A logo
Android or IOS device ( IOS recommended )
Video editing apps
Back up
Brand name
Brand name is one of they key feature that can make your WhatsApp Television more successful. If you don't know of a spicy name you can use , I have a simple tool you can use online that will suggest a sweet name for you. Open Getonline in a new tab and it would suggest sweet name for you depending on the category you need. Getonline if a free business name generator with plenty of names you could choose from from. If you think you have a spicy name before, you can move to the next procedure.
Logo
You want to start a whatsapp TV and you don't have a logo? That is is more of like building a house without a plan. Your logo describe your TV. I can assure you if you have a great logo people would love your TV. People Actually thinks good logo signify good content. Incase you don't have a logo or  money to design one, chill don't worry, I have a special tool you can use to get a logo within 3 minutes. You don't need to have any idea of graphic to use this tool you just tell it what you want and the special AI attached to your IP will design it for you.
Firstly , open Freelogodesign.org in a new tab and enter your TV name and the category "MEDIA / ENTERTAINMENT" in the space provide then it would automatically design the logo for you. After successfully getting your preferred logo move to the next step
Android / IOS device
You may have noticed many whatsapp TVs telling you to mute them from viewing your status updates, so i would advise you to get a good device before starting the TV or later upgrade  to a better device after hitting 500+ daily views. Before setting up your TV try and get a 2GB RAM plus android phone to get a assured start. Using IOS seems to be the very best to me, but try and get strong device before starting.
Video Editing Apps
Creating stunning videos to post online seems to be the best. Always add your trademark (watermark) to each of your contents. Example of video editing apps on Android and IOS are GoPro App, LumaFusion (iOS) ,KineMaster Pro (Android), iMovie (iOS) , FilmoraGo (Android), Apple Clips (iOS) , Filmmaker Pro (iOS)….
Back up
You will have to backup your contact in-case of change of device or any glitch. You can use Google drive which i recommend.
How to design the WhatsApp TV
Download WhatsApp Business app, install and launch
You will be prompt to enter your phone number and after that it would be ask you to verify your phone number
Now, use the logo you designed befotrore as your profile picture just like setting up your normal whatsapp account.
Now navigate to your setting and edit your quick replies… I mean the auto message that would be displayed to users who message you. this function works like a bot provided you are online.
You could also personalize the link so that your users don't forget what to do when they click your link. E.g: https://api.whatsapp.com/send?phone=234XXXXXXXXXX&text=Hello,+I+want+to. The customized link sends: Hello, I want to be a part of the Family. Notice that the link contains mainly your Whatsapp TV's phone number beginning with 234 and the text – "Hello, I want…" The text is normal, as it's not a big deal to create. Just that you want to substitute any space with the '+' sign.You could customize that link to show anything you want your viewers to see. Play around with your link but be careful as to make sure you check if it works as expected. Be sure you have a working link before you start to share it. This also helps if you want to use your personal WhatsApp to start your channel. It helps filter messages from viewers from personal messages. credits
How to make money from your new whatsapp TV
Actually making money online seems hard but from  whatsapp its more simpler. WhatsApp TV is one of the lucrative business in had known. You can make money on whatsapp by placing Ads. Before a client can be prompt to place ad on your TV you must have at least 5000 whatsapp status views per day. If you don't have close to 5000 daily view you can make money via referrals, You can learn more about making money on whatsapp here.
So that's all. Incase you want more updates like this, vibe with us using any of our social handles below. Your comments are highly appreciated.