The Internet today is full of scam websites that claim to be what they aren't. So on today's article we're going to look into 4 Tips To Know If A Website Is Scam.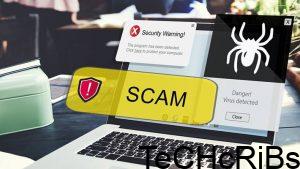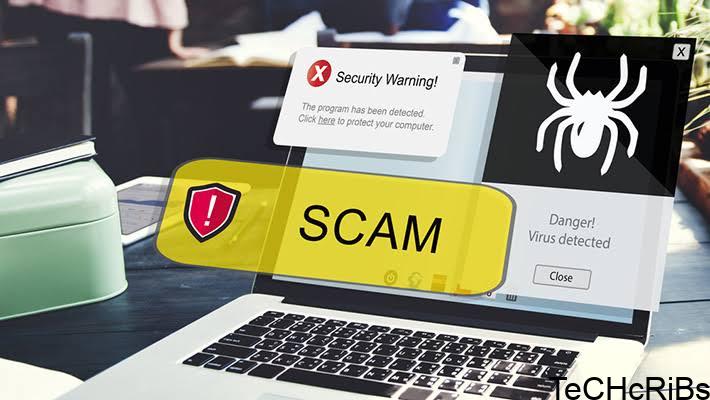 Have you ever been a victim of the fake website that claims to give out free 40GB and you will be asked to share the website to 6 WhatsApp groups to claim your fake 40GB. After wasting your time, they won't pay you.
Lol
Fake website are also phishing page, the pages are created to steals your social logins. Have your Facebook account been hacked before? Phishing was used to hack your account, moreover, you can also check my post on how to recover your hacked Facebook account.
What Is Phishing?
Phisphing are type of online fraud that involves getting an individual to disclose sensitive information's under false pretense that have been perfectly designed by hackers.
For example, you might see a post on Facebook saying "get free 30GB", after tapping the link you get another fake Facebook login. After you input your login, your login gets delivered to the hackers and BOOM your Facebook account get hacked.
Do you want to know the simple methods to identify scam of phishing website? Then follow this post to get detailed knowledge. I have outlined the 5 Tips To Know If A Website Is Scam.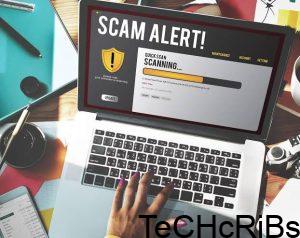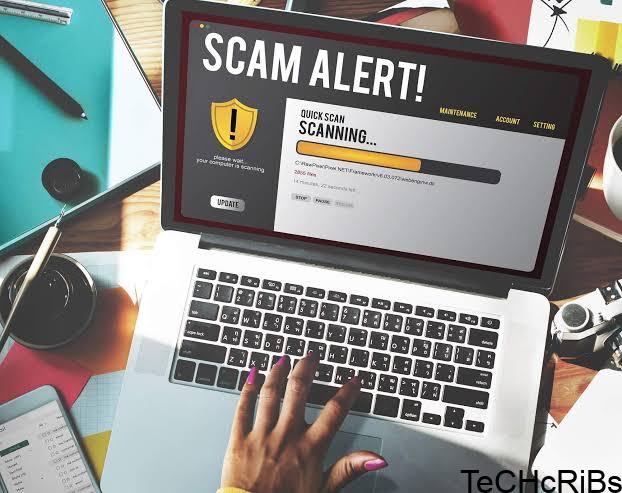 Check Security Connection
The very first tip we would be looking today on Tips To Know If A Website Is Scam is security connection.
Most of the secured websites use https, you can check this in the address bar. HTTP are bad and can leak all information submitted on a website to hackers, while you are rest assured while surfing a website with using HTTPS.
To identify the HTTPS, check the website you are surfing if it has a green padlock.
If you are on PC, the green padlock will be located the top left hand side on your browsers screen while if you are on android you will see it directly at the top of your browser. If you don't know what I mean, check the image below for both PC and android respectively.


When also talking in terms of website security, another thing to take into consideration is the Trust Seal. Trust seal appears in various from, you can quickly check the one in the image below.
Make sure you look for trust seals before planning or trading online so you wont probably get scammed.
Check Who.is info
Another method to Know If A Website Is Scam is checking the Who.is info. This information help you gather the information and E-mail address used in registering the domain of a website.
Who.is information will provide you the owner of the website, not only that, email address, phone number and among many others valid credential.
All valuable companies has Who.is records, so if you are on a website and you couldn't locate it Who.is record, trust me you're on a scam website.
Lol
Use Scam Advisors
One of the main tips to know if a website is scam is the use of scam detecting websites. There are some recommended websites for this, they make their ratings based on customer review and many other suspicious factors
I have outlined a list of verified and buoyant scam advising websites, just use anyone of them, copy the site URL and paste in to the search box and BOOM you see other users rating.
Check the URLs
There are some things you need to know about before concluding a website is scam of phishing. Without wasting much of your time, let's go over them quickly:
Domain Name– The domain name of the website you are looking for. Let's say you're looking for PayPal website which you already know its paypal.com, so any other domain is scam because no domain name can be used twice.
Favicon -Favicon is the image that appears on a website whenever you try to open a new tab. You still don't understand what favicon mean? You can check the image below for better understanding
So whenever you visit a website make sure all the listed point above are available before you start trading, if not you are on your own. Lol
That's all for now. I think you enjoy my post on4 Tips To Know If A Website Is Scam, this post will get updated whenever we find new updates. Want more updates like this? Download our mobile app below.