How to create clickbank account in nigeria, Now you might be wondering how you can create your own ClickBank account, especially if you're in Nigeria and ClickBank isn't available in Nigeria at the moment.
But don't worry because I will show you how to create your own ClickBank account and get access to the huge online marketplace that is ClickBank that's waiting for you to make money online with them.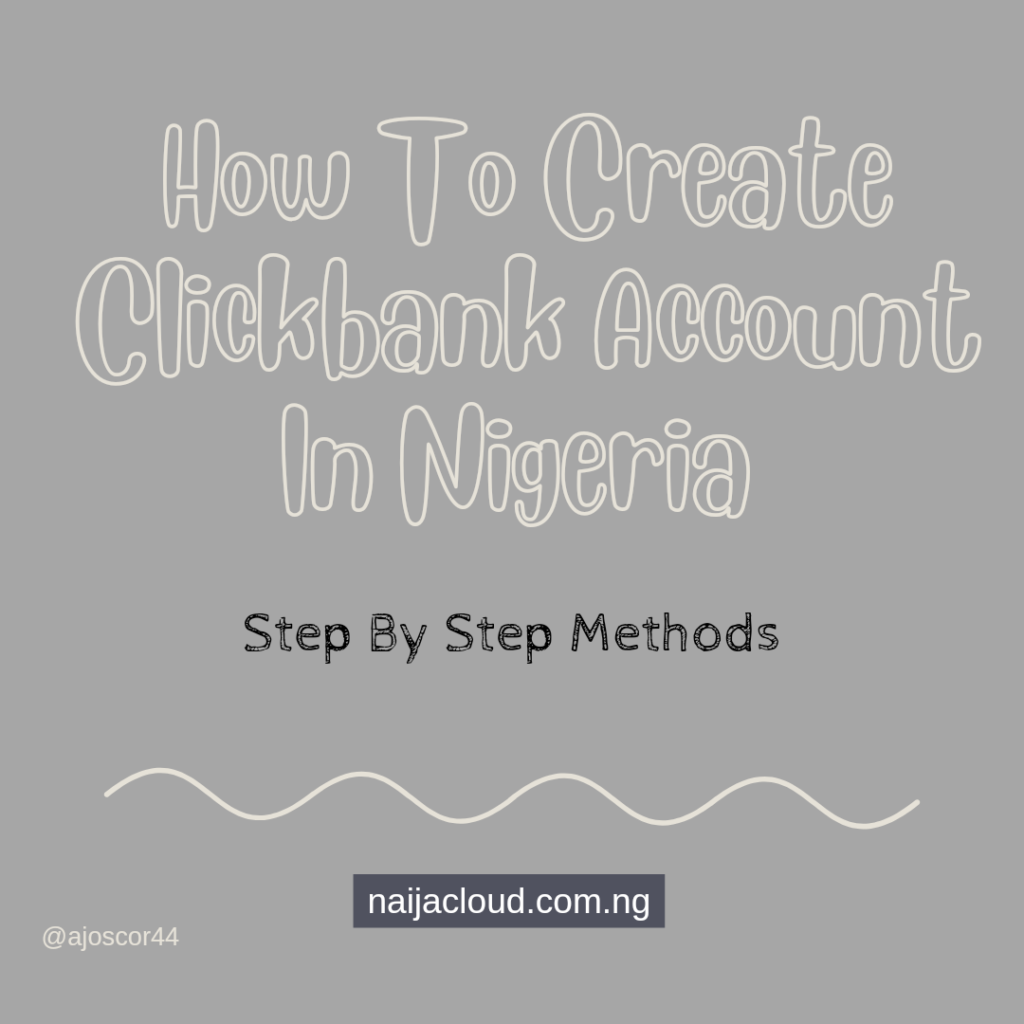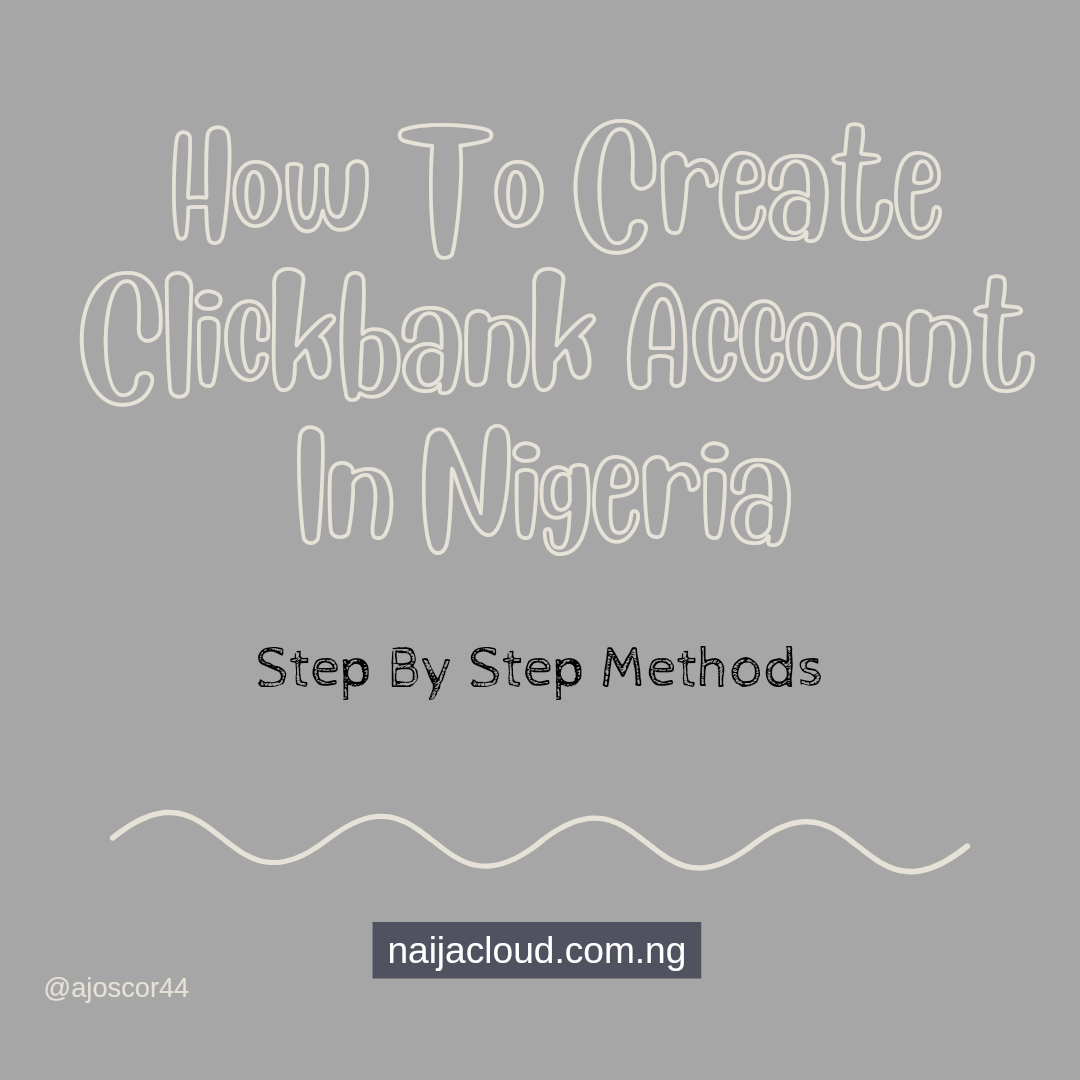 Here are simple step by step instructions on how to create your own ClickBank account in Nigeria.
What is a click bank?
Clickbank is an affiliate platform and a e-commerce site for creators of digital content such as downloadable ebooks, videos, music, and software.
Affiliates get paid a commission when they attract new customers, while content creators sell their products and keep 70% of all sales.
There are some limits on products sold, such as certain types of software and digital goods.
But overall, there are few restrictions for creators who sign up for a Clickbank account. Most importantly, there's no cost to register as an affiliate or seller.
What are the benefits of having a click bank affiliate program?
ClickBank is an e-commerce platform that allows affiliates to market digital products like how-to guides, coaching programs, webinars and more. 
Any person or company can join as a merchant and sell these products. 
Unlike some affiliate networks, ClickBank also allows affiliates to directly market physical products, making it a leading affiliate network for digital and physical goods alike.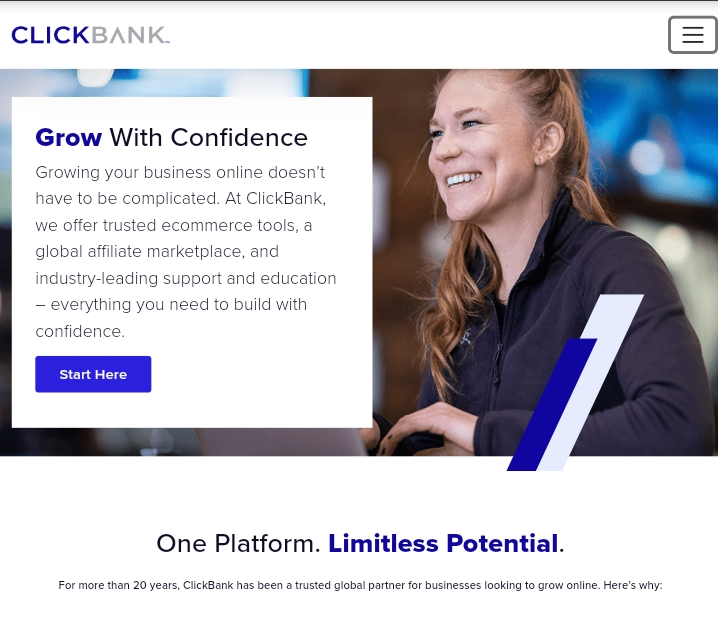 With millions of products available and new ones added daily, there's no limit to what you can sell on ClickBank. 
It's important to note that while you may find success marketing certain products through ClickBank, others may not be worth your time. It's important to do your research before committing any resources into a particular product launch.
Step by step guide to create a clickbank account in Nigeria
Click bank is an Affiliate program and affiliate programs are everywhere, so make sure you know what you're getting into before investing your time. Here are some tips on creating a clickbank affiliate program for example. 
If you want to join an affiliate program then here is a step by step guide. 
Before we proceed it should be noted that if you don't have an idea or product that people want, an affiliate program may not be right for you as they typically involve promoting other products and services of someone else.
1- Set up Click bank profile
2- Verify with your email 
3- Log in again with your email 
4- Choose a product category 
5- Select product type 
6- Include product title
7 – Add description 
8 – pick up payment methods 
9 – leave keywords 
10 – review 
11 – Submit and then you have created a Click bank account. 
Reasons why you must make a clickbank account
You should consider making a ClickBank account because it is one of few affiliate network sites that pays out directly from Amazon. 
If you live outside of the United States, then you can still access Amazon. You just need to have an affiliate or merchant account. 
The moment you have created your affiliate link and sales are made, then commissions are sent over directly into your bank account. 
This makes life very easy for anyone who wishes to earn money through affiliate marketing. 
It saves you time and effort as all you need to do is promote products on social media networks, websites or wherever else you choose. 
Since ClickBank has been around for so long, they have many affiliates using their services which means they will be able to offer more products than other companies may be able to offer.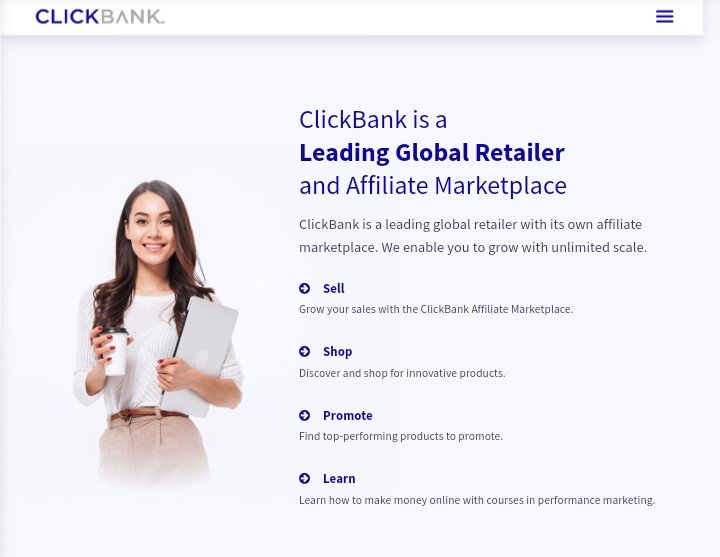 This also helps when trying to find new niche markets to sell products too. ClickBank is definitely worth considering if you want to make money online with affiliate marketing.
Does ClickBank work in Africa?
Yes it does, as everyone wants to make money online and ClickBank is one of your best options for making money through affiliate marketing. 
However, ClickBank does not allow anyone living outside of certain countries from using their services.
Conclusion
If you are planning on creating a ClickBank Business, you will need to sign up for a ClickBank account. 
This is one of many crucial steps that you will need to take in order to set up your business. 
Before signing up for a ClickBank account, make sure that you have all of your personal information ready and available. You will be required to provide some personal details when signing up for an account with ClickBank.