Do you want to learn how to make money online as a writer? I gat you covered. Today we're going to look into top lucrative methods on making money online. Something I love about writing is that you don't need any premium tool to get started.
All you need is the gift which God had assigned to you and that's all. Tho there is some premium tools you might have to get along the way.
The premium tools are not compulsory, it's just a guide and guess what? The premium tool makes work faster.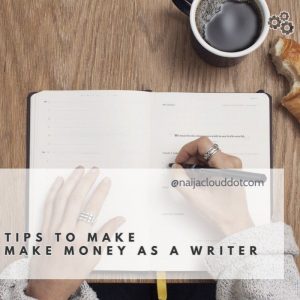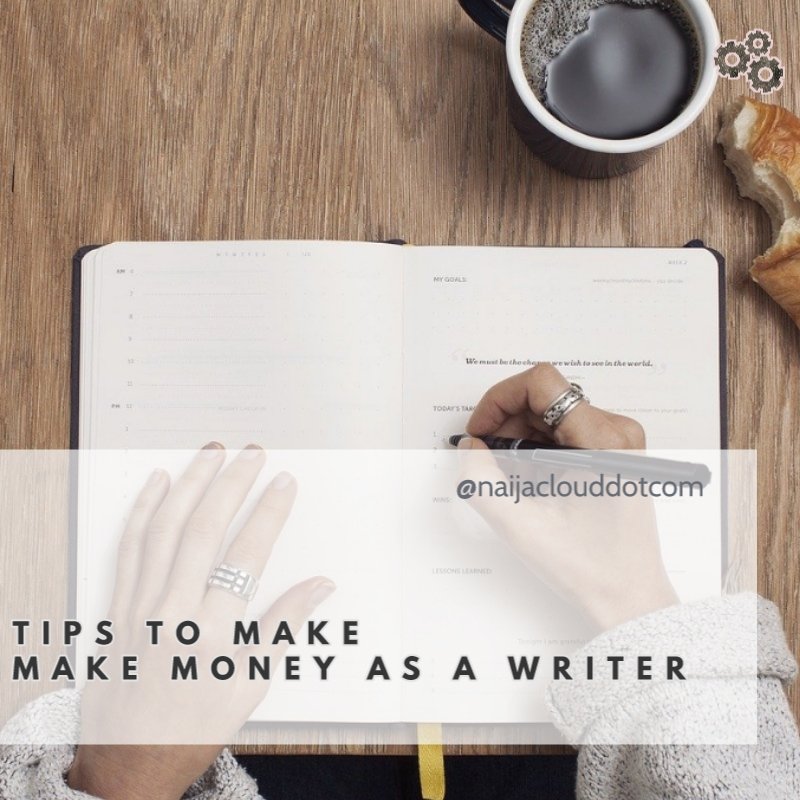 To make money online as a writer, you need to put some things in check, you need to get some tool and you need to check your spellings.
Let come to think of this? How do I know I am good at writing? You would know the exact moment you take a pen and the inspiration starts coming from somewhere you didn't expect.
Writing is a skill, you can learn it by attending skill training seminars or by watching youtube tutorials for everything you need to know. So still want to know more on the methods to make money online? Follow me and let's dive in.
Top Methods To Make Money Online As A Writer
We won't be talking much today' we're going straight to the point. Later I might teach you all you need to know about starting a writer's career in Nigeria. Without any further ado, let's get methods you need to know to make money online as a writer.
Become A Freelancer
If you have been following this blog, am sure you would have noticed I teach Freelancing and affiliate marketing a lot.
One of the best and lucrative methods to make money as a writer is by freelancing.
I created a post on all you need to know about starting a freelancer's career in Nigeria or top freelance websites in Nigeria.
You can check on each post for better understanding. Don't be lazy! Oyah open the link in a new tab.
Lol.
Freelance websites such as Fiverr, Freelancers, and Justfor5k are the best for writers.
You will need to know somethings before you jump into freelancing. You need 3 things to be a successful freelancer, these are;
Time
Digital skill
Smart Phone / PC
Upon getting all these you need commitment, but if you put it the commitment and give time am sure you will make some cash from writing.
Freelancing is probably one of the best methods to make money online as writer
Third-Party Writing Hub
Using third party is also good for writers. I will be teaching you top writing hubs and how to make money from them.
The only problem I know people tend to have with this method is that you have to wait till the end of the month to get paid.
You get paid according to the views and uniqueness of your contents. I will list some of the this third party hubs but I will be only opportune to explain only one.
Some of these third-party writing hub are;
MoneyPanty
Writers weekly
I won't be talking much about the other platform, I will only be discussing the Opera News Hub.
Personally, I have used Opera News Hub and I noticed they Pay. You will need to get an OPAY account to be able to receive payment for Opera.
The only thing I like about them is that you can request for your withdrawal, they will pay you once it's time.
The screenshot below is the one I made writing a post on Opera News Hub, They post has 6.6k visits and 100k impressions.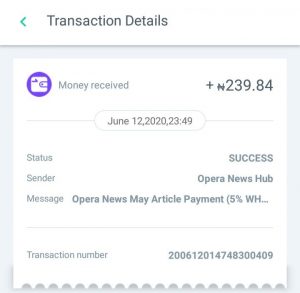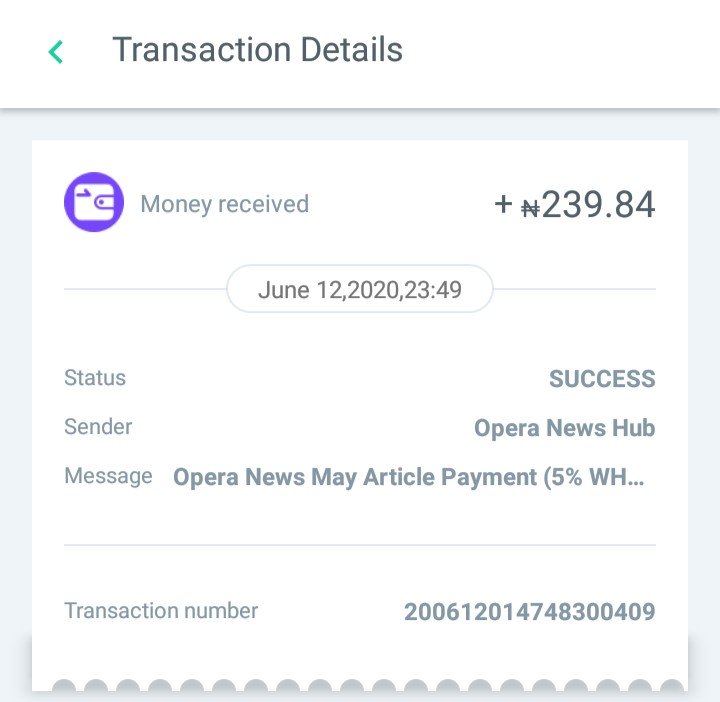 You can obviously make more than that.
I have some friends cashing out 22K monthly from Opera News Hub. Opera Pays yous depending on your views and reads.
You have to know it's easy to gather views on Opera News Hub provided you post the right content, but people who post entertainment and viral news tend to get massive views.
I Stopped Writing on the Hub to focus on my blog, but the truly pay.
Write Your Own Book
You can actually write your book and sell on top bookselling websites.
I won't discuss much on this particular point because it's straight forward and simple. All you just have to do id to write your own book publish and sell online.
Examples of book selling stores are eBay and Amazon. You can just create a free account and start selling.
Teaching Other People
This is actually the easiest method to make money online as a writer, but you will need to have knowledge and mastered all the methods above.
You can actually make money online teaching people what you know about writing.
It's not compulsory to be a physical class, you can organize an online class and teach people all the need to know about writing.
If you want to do this;
Firstly, you will need to choose a venue for the class.
WhatsApp will be suitable for this because most people use WhatsApp but the group number is limited. That means you can only have 256 people in your seminar.
After getting your desired online venue and time, you will need to design a banner of about (350*250) indicating the date and venue of the class.
You might need to pay some WhatsApp Tv owners to help you in advertising, but if you have mighty status views, this is a greater opportunity for you to make some mula.
Let's say you paid N5000 for your advertisement, then 156 registrants applied for your class.
If your price is N500, you will be making as much as N78000.
That means you have N73000 profit. That's a massive profit!
Personally, for me, I have used this method and it worked for me. Why not give a try and you will see it's the best method to make money online as a writer.
Conclusion
That's all you need to know about making money online as a writer. That's all for now. Which method do you think is best? Don't forget to check my post on Top Online Jobs For Students To Earn Money.