The first thing that will be a stepping stone for every blogger is how to make money fro his / her blog. Google Adsense has been the best and reliable ad network to make money from a blog. So today onNaijaCloud we're going to look into the Top 5 Google Adsense alternatives in Nigeria.
The brain behind Google Adsense is that you sell your traffic in form of ad spaces and you getting paid for each click or impressions. Your earnings on Google Adsense might differ depending on your country and your niche.
I have personally tried most of this ad network and I can say they are crap, but today I have outlisted the top quick Google Adsense alternative in Nigeria.
Many user look for Google Adsense alternatives maybe because the couldn't get approved by Adsense or the high minimum withdrawal.
Some people even look for Adsense alternatives to make extra cash. Adsense isn't like other ad networks, you will need to have some things check on your website to get approved.
You will need to add some pages and have unique content. When I mean unique content I mean 100% original content.
Many bloggers and webmasters actually believe you need to have a lot of traffic to get Google Adsense approval.
That's a lie!
You just need to put some things in place and that's all.
Let get back to our topic. So which is the best Google Adsense alternative in Nigeria? Then follow me and let' dive in.
Propeller Ads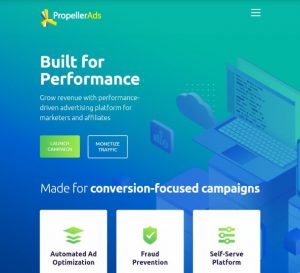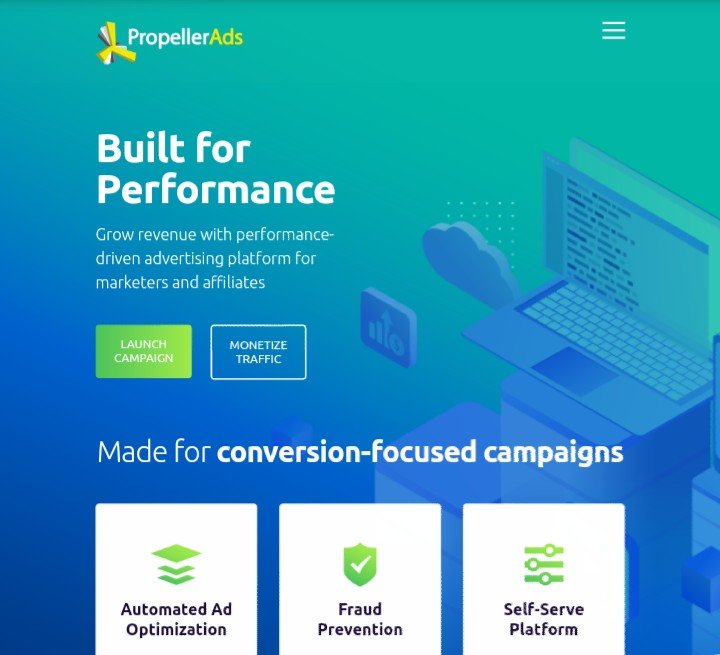 Propeller Ads was founded back then in the year 2011, and sincethen it had been controlling and became popular in the networking community. Their constituency surely made them earn this first place on our very own best Google Adsense alternatives in Nigeria
The provide pop-under ad, push notifications, Native ad, and interstitial ads.
The only reason why I don't like Propeller Ads that much is that they don't give instant approval.
You have to copy some meta tag and paste to the header of your blog/website to confirm you're the write full owner of the URL. According to Propeller Ads, they are boasting of reaching about 3 billion impressions per day, and 350 million push notification subscribers from over 195 countries.
They offer ads from almost all categories. They offer gambling ad, automobile, and e.t.c
The minimum withdrawal for this ad network is $50.
I think that's cool right? Lol.
You can request for withdrawal using your PayPal or Payoneer account.
MGID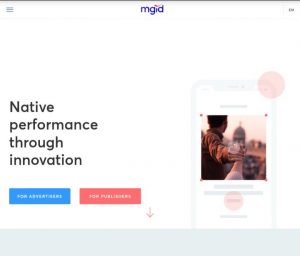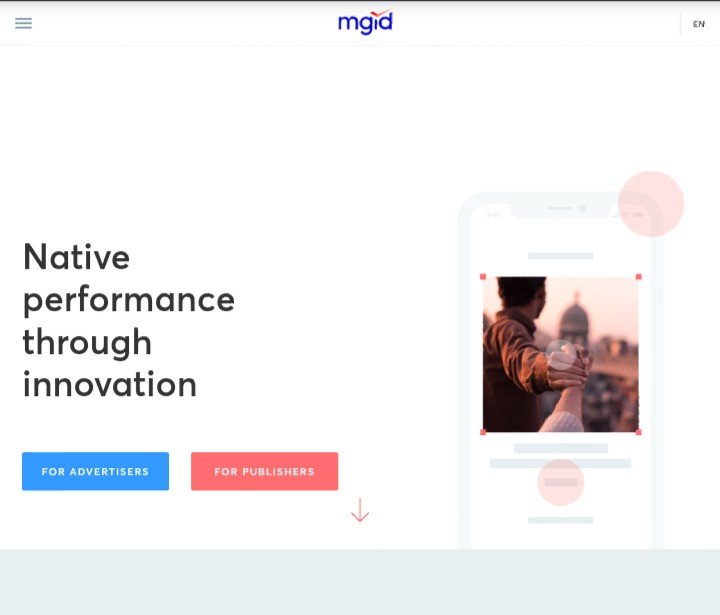 MGID is virtually the best native ad providing company in the world world. The company was founded in 2004
The only problem most publishers might have with MGID is that requires some certain amount of traffic to get approved. To get approved on MGID, you have to have at least 3000 visitors using your website on a daily basics
They pay for every cost per click and their minimum withdrawal is 100$. They pay at the ending of each month.
You can either get paid by MGID via PayPal or Bank transfer, but the most preferable method here in Nigeria is PayPal. They have the best user support.
Sulvo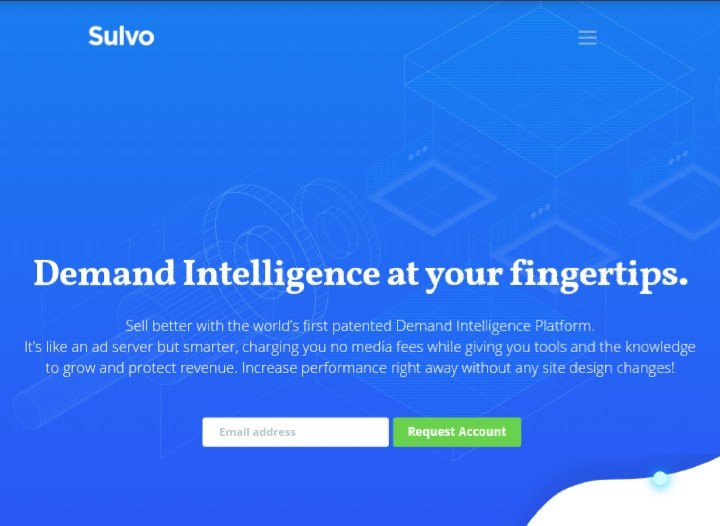 One thing that made me in love with this ad network is it unique optimization technology. When I say "in love with" am sure you know what I mean.
Lol.
The uniques optimization technology works this way, it allows advertisers to bid for ad space directly on publishers' blogs.
I have personally used and tried solvo ad I can boast;y say they are recommendable.
The lowest CPM provided by solvo is 1$, which means you are assured of earning above 1$ with 1000 impressions which I think is cool.
Solvo has a minimum withdrawal of 100$ which can be via PayPal and Payooner.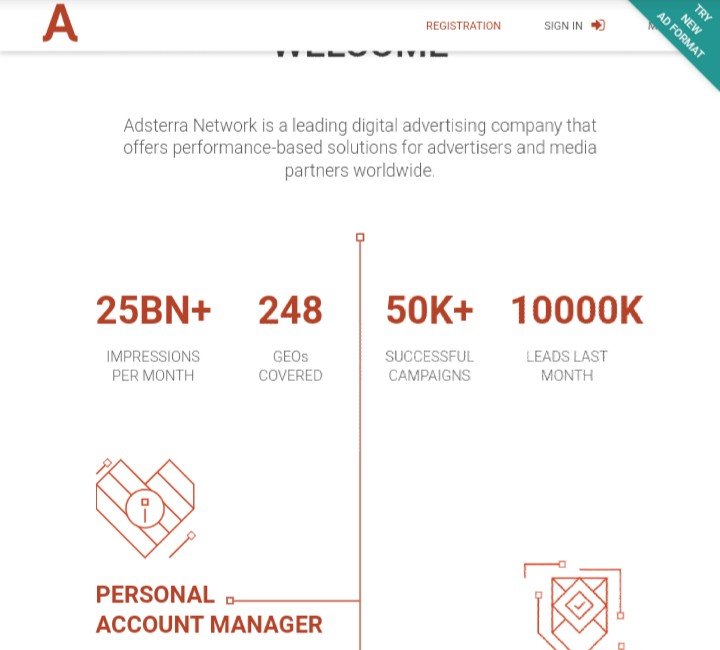 Adsterra is also one of the best Google Adsense alternatives in Nigeria for publishers. The most interesting thing about this particular ad network is that there are no traffic requirements.
You signup and your websites get approved instantly. Let's discuss a little about Asterra and what makes it deserves this position on today's list.
This ad company was founded in the year 2013 but the gain recognition last year.
They offer CPC, CPA, or CPM ad, their ad is in different formats which mainly are; Banner ads (300 * 250, 160*300, e.t.c), push notifications, pop-unders, and among many others.
You have to get at least 100$ on adsterra to be able to get paid via PayPal, and 1000$ to get paid via bank/wire transfer.
You can make a withdrawal every 15 days.
Galaksion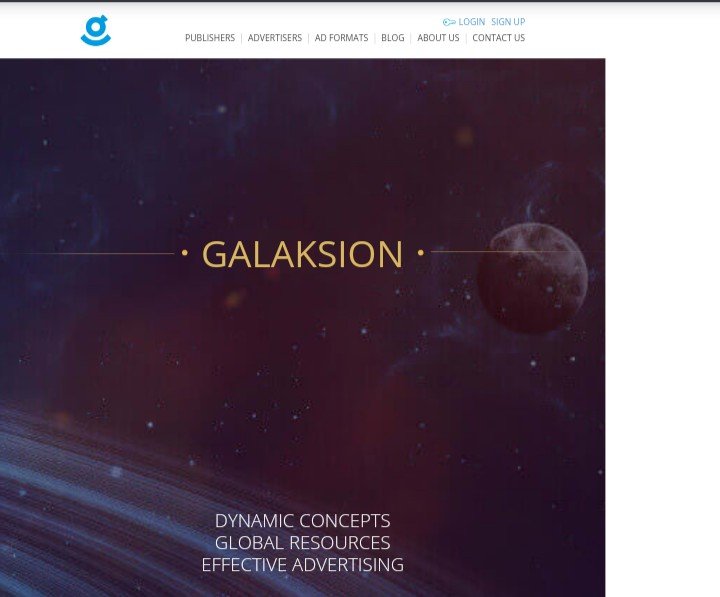 Galakision is more like the propeller ad or can I call them twin. Lol
What I love about this platform is its publisher support. You have a special staff that will put you through everything you need to know about placing ads and complaints.
They offer CPMs, CPCs, CPAs, and POP. Currently, they have no traffic requirements, all you just have to do is to verify your domain ownership and get started.
Galakision is currently boasting of over 18 billion page views and 260000 monthly impressions. They started way back in the year 2014.
The minimum payment threshold for Galakision is 100$ or 100£, depending on your Geolocation.
You can request payment using PayPal, eWallets, and bank transfers.
Conclusion
That's all you need to know about the best Google Adsense Alternatives In Nigeria. Which of them do you prefer? Personally I have tested all an I recommend Galakision / MGID for music blogger or Entertainment bloggers.
If you have a blog with great and uniques content, you can consider using Propeller Ads / Adsterra as the best Google Adsense alternative in Nigeria.
That's all for now. This post will get updated whenever we find new updates. You can also check my post on How To Start A Freelance Career In Nigeria.
Want more updates like this? Download our mobile app or join us via any of our social media handles below.