Am I the only Person that gets annoyed whenever I find myself in a group i don't even know? WhatsApp has now made it possible for users to decide if the would want to be added to groups. Although Telegram has this great feature that stop users from adding you to WhatsApp groups.  Making it hard for money flip scammers to add you to group.
So today we are going to look into the steps to restrict people from adding you to public groups. In case you missed my last post on How to make money on WhatsApp, you can kindly check it out. So without much Ado let's dive in.
How to Stop Users From Adding You to WhatsApp Groups.
Stopping user from adding you to WhatsApp groups is simple anyway and it has been explained in three steps below. This feature we are about discussing works on both official and modded Whatsapp.
⇒ Download, install and launch WhatsApp application.Make sure you are using the updated version if not kindly migrate to Playstore or tap here to download.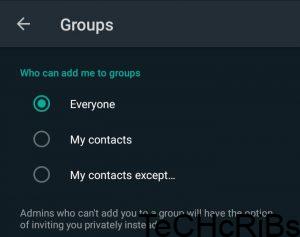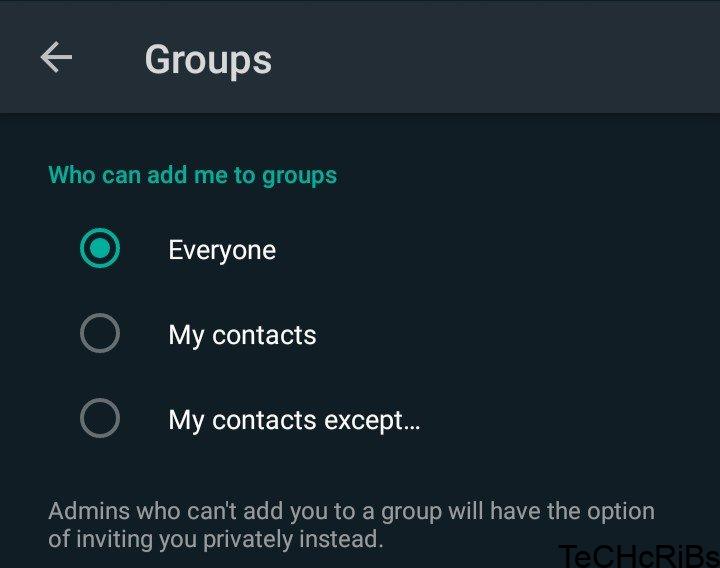 ⇒ Go to Settings > Account > Privacy > Groups and choose or prevent users from automatically adding you to groups without your permission.
Now you are done. Only people you want will be able to add you to groups henceforth. Want more updates like this? Join us via any of our social handles below.