Hello! Welcome to NaijaCloud. Today we are going to learn how to make money on WhatsApp in Nigeria. I know it's hard to believe but people are making a lot of money on WhatsApp. In today's article, I would be explaining all you need to know concerning making money on WhatsApp In Nigeria.
You don't need to be a WhatsApp Tv to get started but you will need a little number of views or contact to get started.
If you don't know how to go about the views and contacts, I gat you covered. So without wasting much of your time, let's get started.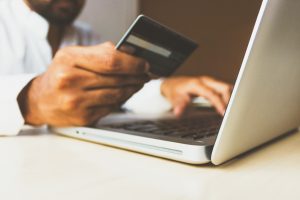 What's WhatsApp?
According to Wikipedia, WhatsApp is an American freeware, cross-platform messaging, and Voice over IP service owned by Facebook, Inc. It allows users to send text messages and voice messages, makes voice and video calls, and share images, documents, user locations, and other media.
How To Make Money On WhatsApp In Nigeria
If you would want to make money on WhatsApp you need to keep calm as it's not a quick rich program, you need a lot of hard work and non-lazy work.
The first thing you need to have to start making money online is WhatsApp views or contacts, that's the fear of everyone.
Fear not. I have a website where you can get free WhatsApp views and active contacts. Once you get the contact you are good to follow the steps below;
1. Posting Paid Ads
This is the best and the easiest method to make money on WhatsApp In Nigeria, it requires less work input and a low amount of views or preaching. All you need to do is get someone to click on a link or advert that was given to you to post. 
You serve the function of a module man advertiser and you get shared and paid daily. Many platforms give this particular offer but I would be opportune to explain only one.
Digiadd
Firstly, Digiadd is a platform to give everyone the power to grow their finances by performing simple tasks daily. With little or no effort, these tasks can be effectively carried out. They are unique in our technique of Advertisement Using the direct to the customer. They also offer CPA marketing as it is one of the best marketing strategies. You can get paid up to ₦5,000 daily by posting 3 sponsored posts in a day.
How do I join Digiadd?
Do have 30+ views on your WhatsApp status within 24 hours. Then you are qualified to participate You must have an active bank account to Withdraw your revenue share every Saturday which will then be credited into the bank account you registered with the latest Monday of the week. Then visit their website here.
 2. WhatsApp Tv
WhatsApp television is not an app or a new social media app. It's the regular WhatsApp you know and has installed in your smartphone, but in this case, you don't treat it as a private entity, but as a business/public entity.  
I won't be discussing making money online with WhatsApp tv here because I have a well-detailed post about starting a WhatsApp tv and making at least N50,000 from it here.
So to make money at all from your WhatsApp TV, you need a lot of contacts who would be willing to view your status and in return for this, you would be placing adverts for business owners on your status, post affiliate links.
 You can read more about creating a TV here.
3. Affiliate marketing
Affiliate marketing is one of the best ways to make money on WhatsApp, all you just have to do is to sell other people's Products on WhatsApp. You can start to market and sell other people's products online and you get a percentage of what you sell.
 For affiliate marketing you don't need to create a website, all you have to do is convince your friends to buy a particular product via your affiliate link. 
There are some websites that offer these services and they pay for real which includes Jumia, Amazon, Clickbank, Konga, Alibaba. You can make as much as 200$ – 500$ per month from affiliate marketing. 
Recently, I wrote a post about how I made over $500 from a 1xbet affiliate, you can check out the post, register, and use the contacts and ideas you have gotten from this post to create sales with it.
You can share your affiliate link to as many groups as you are and wait for people to purchase the product via your affiliate link. To know more about making money online, you can check my former post here.
4. Selling your own products and skills
This is the best method of all if you have a skill that people will pay to learn from you. Top-notch skills are listed as below; Web design, Graphics design, Digital marketing, and among others
You can create an E-book and sell it via WhatsApp, all you just have to do is to run an advert with a WhatsApp television. 
To create an Advert with television you will pay and your advert will be posted to thousands of Nigerians. Create a group where you will trap people who are interested in your product. 
Your price can range from N2000+ and am sure people will pay if you know what you are doing.
5. Link Shorteners
A Link Shortner is a website or application that turns long links into short ones that redirect to the long link, but with some special link, shorteners am introducing to you today you make money for just shortening links and sending to your groups.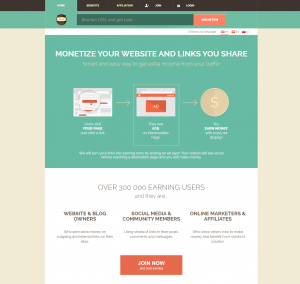 There are many links shorter which you can try out are as follow;
Adf.ly and Shorte.st seem to be the biggest players on the market: quite a good reputation, decent payout rates, and a long time in business.
linkshrink and Ouo.io (how do they even pronounce this name?!) are relatively smaller services and new in business compared to the other two. Just shrink a link post and let your friend click it and you get paid.
Conclusion.
 I hope you enjoyed my post on How to make money on WhatsApp in Nigeria? Don't forget to join our telegram channel to get more money-making updates like this. You can also check the home page to check out more juicy posts