Without any long talk, Today we're going to look into the Ayoba vs WhatsApp, what makes it one of the best WhatsApp alternatives in Nigeria.
Ayoba is a free messaging app for your Android mobile phone. Chat to your friends, transfer money, and much more! Ayoba is owned and managed by MTN.
While
WhatsApp is a free American program from Facebook, Inc. for sending messages to multiple platforms and Voice over IP (VoIP). Users can send text and voice messages, make voice and video calls, share photos, documents, user location,s and other media.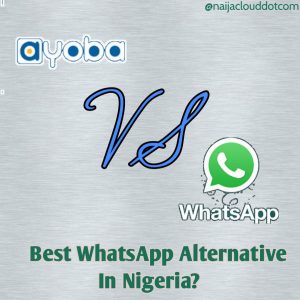 Ayoba vs WhatsApp Comparison
Ayoba and WhatsApp have somethings in common that I will be comparing today. We will look into all the features that Ayoba has that makes it one of the best WhatsApp alternatives in Nigeria.
Please note that all I write on this blog are based on my personal review and Google Play reviews.
This is not a sponsored post, I am not being paid to write this. I am just writing to generate visitors to this web page.
So without wasting much of your time, let's get into the Ayoba vs WhatsApp Comparison.
You can use your existing address book
Just like WhatsApp, you need to register with a phone number to access your contacts. Plus, you don't need to create a new address book to connect to your contacts. To easily sync all your contacts, just register your phone number.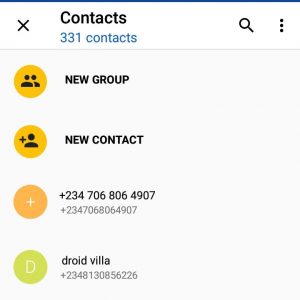 Most of messaging apps like Telegram, Viber, WhatsApp uses this particular feature.
This is how it works. You just need a phone number of a user to be able to chat. Telegram is a little bit advanced, they developed a username idea where you can just contact friends and families using their username. The Telegram feature works like that of Instagram.
Needs Internet Connection
Whether you are an MTN customer or not, you need data to send and receive messages, audio files, videos, photos, and documents to your contacts.
You can also send messages to other contacts who have no messages. apply; These messages are sent as text. If an image or file is attached, the message will include a link to the browser preview.
MTN claims that the app uses end-to-end encryption to keep your data secure. You can even chat with friends that are not on the app.
Do you want to know what makes Ayoba the best WhatsApp alternative? Then you need to read the next heading below.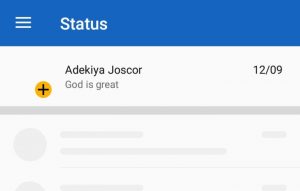 Ayoba Vs WhatsApp – Pros and Cons
As we all know that anything that has advantages will also has its disadvantages. So I being you will also need to know the Cons of Ayoba.
I mean the features that I believe should be added to the app to spice it up, I have carefully outlined the Ayoba vs WhatsApp pros and cons as below;
Free Data And Airtime
MTN is willing to give user's who download AYOBA free 600MB for chatting and free 20MB daily to surf the internet. All you have to do is to download the Ayoba app. I have a detailed step on how to get the Ayoba free 600MB here.
Make Calls Directly With Contacts
You don't need data to make a call on the Ayoba app. You can't just use normal MTN Airtime to make calls while on the app.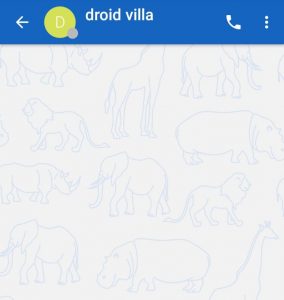 I have used this feature and I see it's great. Whenever you tap on the call, it will take you to your phone Dial pad. The call rate is interesting tho. This feature is one of the Ayoba vs WhatsApp and it makes it the best WhatsApp alternative in Nigeria.
News Feed Feature
Ayoba allows users to join any channel for trending news updates, and like Facebook, the news channels cover topics ranging from food tips and tricks to music and sports updates, etc.
Seven African Languages
This feature is actually one of the best in today's Ayoba vs WhatsApp Comparison. Am sure you haven't forgotten that Ayoba is owned by MTN? Therefore the app is available in use for all African countries.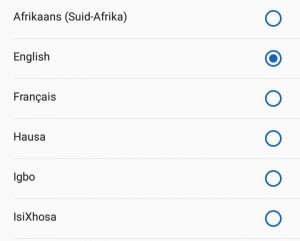 MTN have made it possible for use to chat i seven different African languages. Some of this African languages are English, Swahili, Pidgin (Cameroon), Francais, Côte d'Ivoire Jula, Ganda, Xhosa, and Zulu.
In Nigeria, they support Languages like Yoruba, Hausa, and Igbo. Am sure this particular feature will make it possible for the user to chat with friends and families in other African countries.
This is great right?
Group Limits
This is the only feature that I don't like in the Ayoba vs WhatsApp Comparison. Ayoba currently has a group limit of 45 while WhatsApp is 256 or so. The group limit is small. I think this particular feature still needs more development.
Conclusion
Am sure you enjoyed my Ayoba vs WhatsApp Comparison? Do you want more updates like this? Then try and join us via any of our social handles below.
What do you love about Ayoba? Drop them in the comment section below.