One of the best methods to make money online is by promoting CPA offers. It's simple so far you know what you're doing and you follow the detailed steps below. So today on NaijaCloud we're going to look into CPA Marketing For Beginners, the full guide, all you need to know, does, and don't.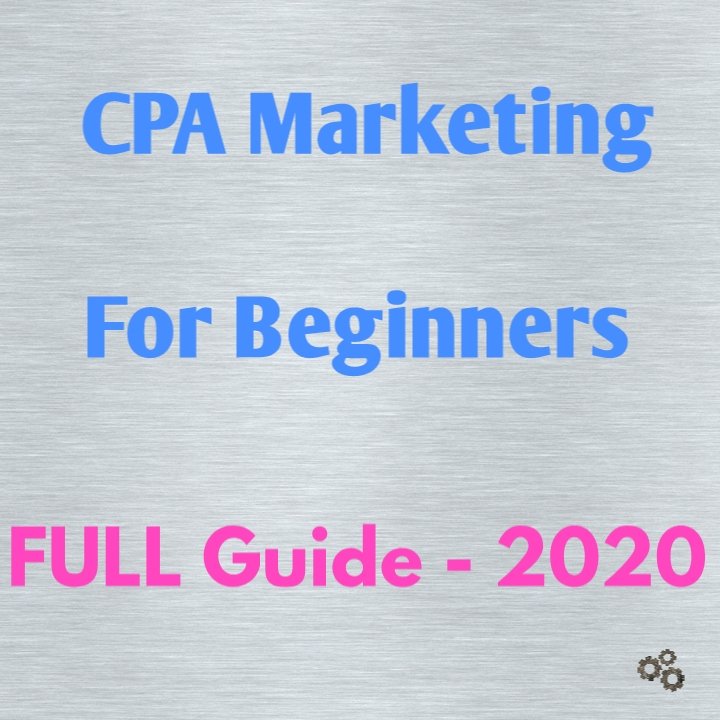 In today's article "CPA Marketing For Beginners" we are going to look into top CPA websites, how to make money from them, and some relevant pieces of information. The most interesting thing about this is that you can start with or without having a blog. As simple as ABC.
If you follow all steps correctly, you can start earning cash online. So without wasting much time let's dive in.
What's CPA Marketing And How Does It Work?
CPA marketing is moreover like affiliate marketing but with a slight and simple difference. When you promote CPA offers, you get paid for users submitting Email, mobile number, pin code e.t.c via your trackable link.
The reason why I prefer CPA to Affiliate Marketing is that you don't need to generate sales before you get paid, you can even promote free products and get paid. That's lovely right?
Lol
CPA is an acronym for "Cost Per Action" and can also be called "PPL" (Pay Per Led). Most of the websites call it CPA while some call it PPL. Everything is the same.
If you follow all the steps in today's article, you can start making as low as 0.5$ – 30$ per offer promoted. Isn't it great? Lol. Do you want to know more? Don't be in a haste, that's the reason why I came with this particular topic idea "CPA Marketing For Beginners", so tighten your seat belt and let's move further.
For you to be able to apply for any CPA offer; you need to create an account, browse available offers, apply for the one you think is easy, and start promoting. I have outlasted some websites below where you can get cool CPA offers and get paid instantly. Trust me this article will teach you all you need to know about CPA Marketing For Beginners and how to make money promoting CPA offers.
Top CPA Networks For Beginners
Before we start to learn CPA Marketing for beginners, we have taken into top CPA marketing networks with top offers and great users experience. Today we will be looking into the websites, payment threshold, and user reviews respectively. So without wasting much time let's dive in.

Olavivo is another great CPA marketing network that is great for people who are just starting out. They have a platform that is easy to use and great customer service. You can sign up for an account on their website if you want to join their network.
Olavivo has a minimum payment threshold of $250, which is higher than MaxBounty's threshold but still achievable with some effort. 
They also let you get paid every week, which is great for people who want their money quickly. You can also receive payments through a variety of methods, including cryptocurrency.
Overall, Olavivo is a reliable and trustworthy CPA network that is great for beginners. They have a wide range of offers and a user-friendly platform that makes it easy to get started with CPA marketing.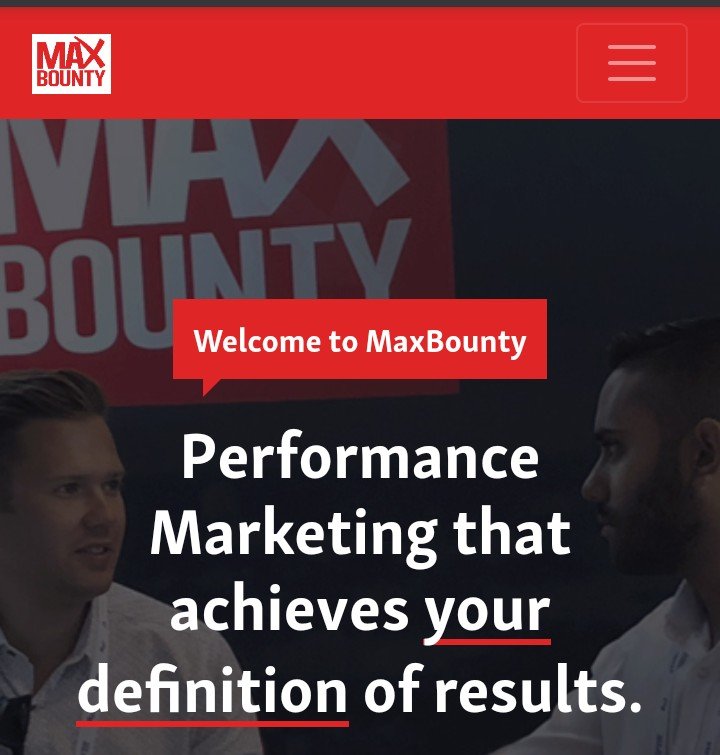 Personally, this is one of the best CPA offering websites to me. I personally love them because of their user's support and UI design.
You can start by creating an account here, but before that, you will need to know somethings about this particular CPA network. They have a minimum payment threshold of 50$ which I think is pretty cool right?
MaxBounty pays it's users weekly which means you can actually cash out your earnings on daily basics. MaxBounty has many payment methods which include PayPal, Payoneer, and direct cash deposits. The platform is actually cool and user friendly.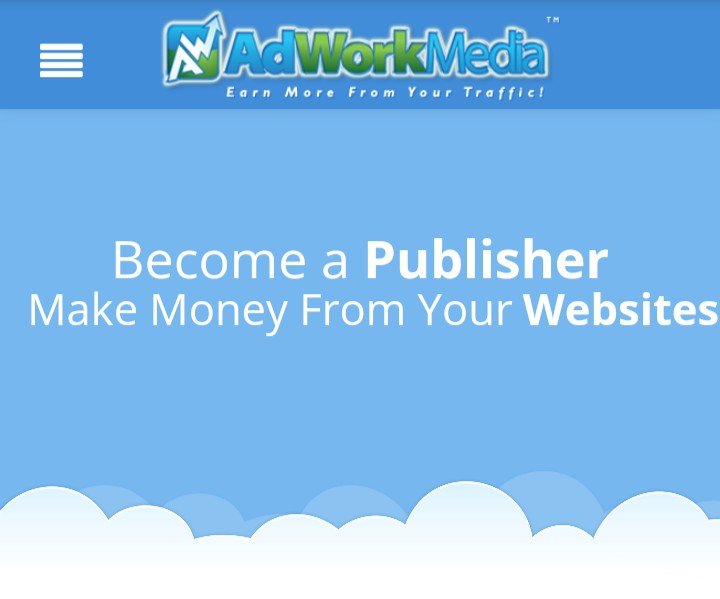 This particular network is one of the best CPA networks so far. They have the lowest payment threshold (35$) which makes it easy for users to cash out easily.
Another reason why they could make it to this list is that they pay on weekly and monthly basics. I have personally used AdWorkMedia and so far I can say it great. They have the best user interface, easily navigatable, and self-explained website.
Available payment methods on AdWorkMedia are; PayPal, Payoneer, PayZa, Western Union, and many others.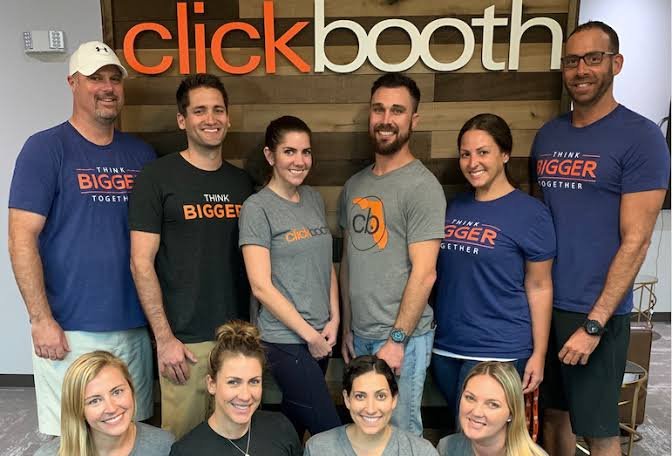 Clickbooth is actually the oldest CPA offering website, it's just like the MaxBounty. I won't discuss this particular CPA marketing network but I can assure you the pay 100%.
This CPA network has a minimum payment threshold of 50$ which I think it's pretty cool. Isn't it?
Lol
Virtually all Clickbooth users get paid on weekly basics and them company claim to pay 100M to affiliates yearly.
4.CPA Lead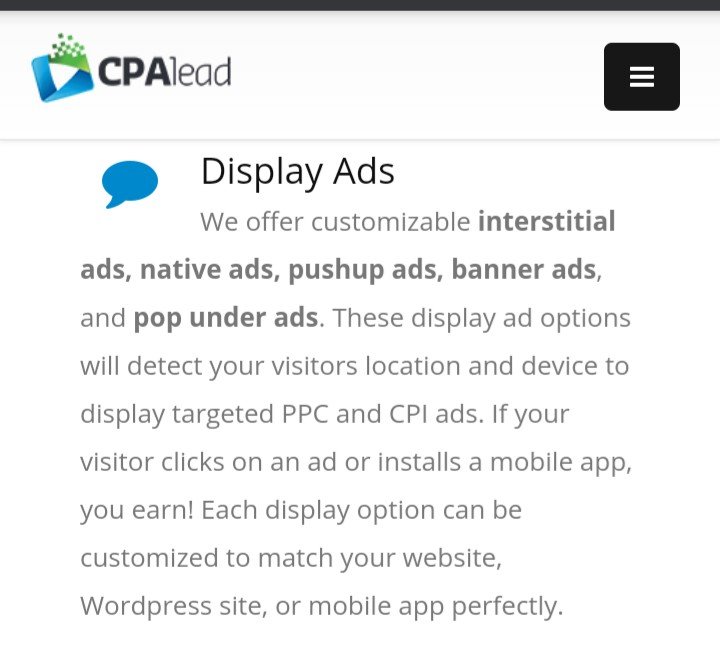 I think the name "CPA Lead" already explains what this platform is all about and why it should be on this list. The most interesting thing about CPA lead is that app developers can monetize mobile app via this particular network.
CPA Lead has a minimum payout of 50$ and users are chanced to requesting payment on weekly and monthly basics.
Virtually all CPA networks accept PayPal and Payoneer as payment methods of which CPA Lead is not left out. You can start by creating an account here.
How To Promote CPA offers
Normally, there are thousands of ways to promote CPA offers online but today we're going to learn top methods to see encouraging results. Today I am going to teach you top methods to promote CPA offers, so without further ado let's dive in;
Facebook Ad
The best and the easiest method of promoting CPA offers is by running Facebook ads. The only con about this method is that it isn't free.
According to stats, Facebook has over 1 billion visitors daily, isn't this great? Imagine how many sales you could generate from that.
To get started, you need a Facebook page, after getting that you can proceed by using the link here.
SEO
SEO, the short form for Search Engine Optimization is also one of the best methods for promoting CPA offers. The only problem you might have using this method is that you need a blog to get started.
You will need to write a review about a particular offer you are trying to promote, wait for some week then users find those articles from search engines like Google, bing you get more sales which makes you more money.
Ranking such a promotional article is each but the post might need more time to rank on Google. Trust me if you can follow these steps properly, you will generate evergreen sales.
Social Media / Forums
Promoting on social media and forums are the only free methods of promoting CPA offers. Am sure you know anything that's free/cheap is always tasky, you have to put a lot of effort to see the best results.
Examples of social media to try out are Facebook, Pinterest, and Instagram. You can also use your WhatsApp status as a good method of promoting CPA offers
You can also make use of forums. A forum like nairaland is highly recommended in situations like this.
I recommend you paying for Facebook Ad or SEO to create better SEO sales
How To Withdraw From CPA Networks
There are several methods of making a withdrawal from CPA networks, but the common and the most used ones are PayPal, Payoneer, and Western Union.
If you don't have a PayPal account, you can check my post on how to create a Lesotho PayPal account
Conclusion
That's all you need to know about CPA Marketing For Beginners, this post will get updated whenever we have new updates. What did I miss? You can include them in the comment section below and get an instant reply. Meanwhile, you can check my post on how to accumulate MyMTN app 40GB. Want more Juicy updates like this? Download our Mobile app below Or Join us via any of our social handles below.