Hello and welcome back to Naijacloud, today we are going to look into the steps on How To Get Paid to Write Articles in Nigeria. 
Freelance writing has been around as long as people have had things to say and people willing to pay them to say it.
You, too, can make money writing articles as a freelancer.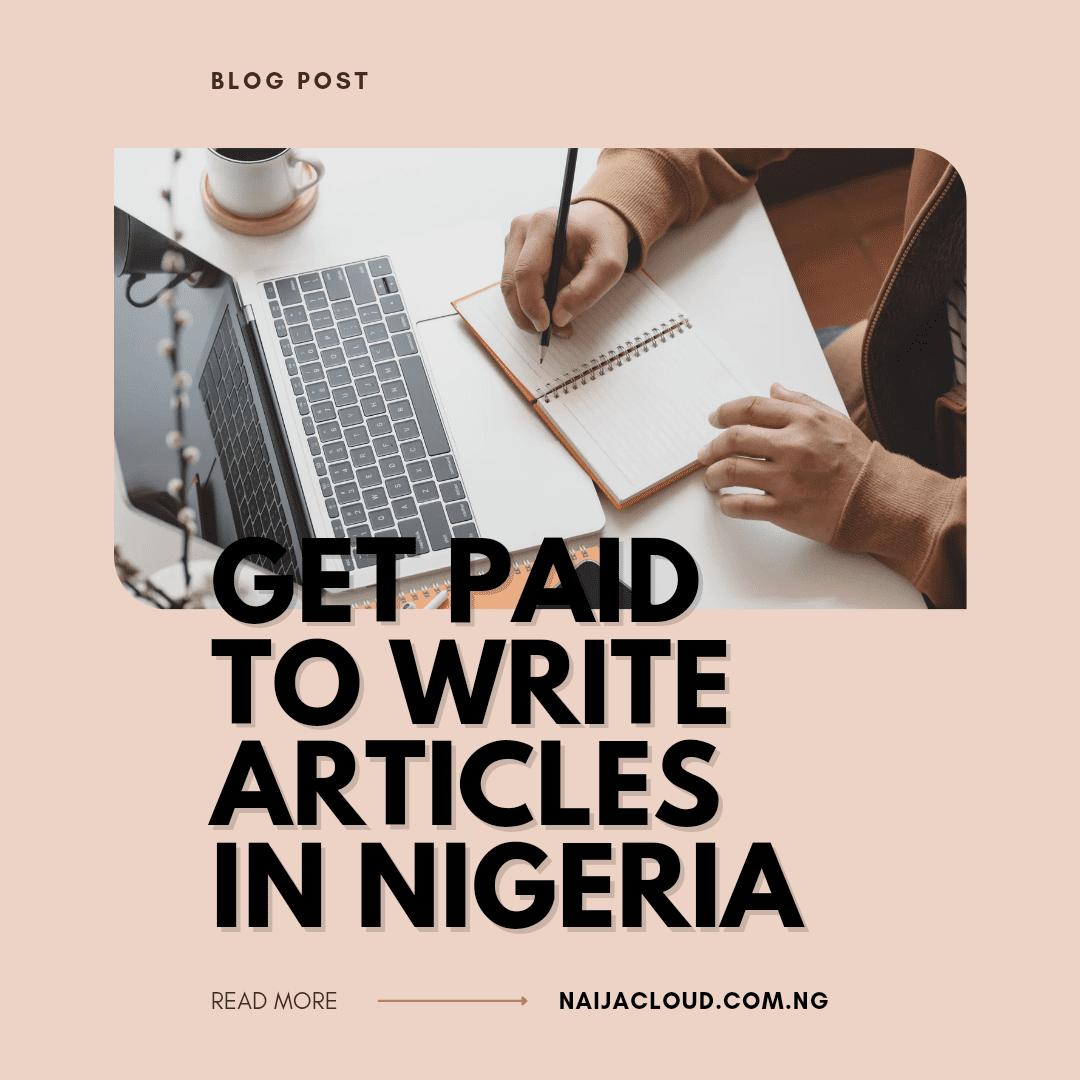 Read on to learn how you can get paid to write articles in Nigeria, one of the top countries for making money as a freelance writer.
The Value Of A Freelance Writers In Nigeria 
There is an old saying that goes, give a man a fish and you feed him for a day; teach him how to fish and you feed him for life. 
Unfortunately, many Nigerians are not good fishermen, don't know how to make money.
They can be given all they need but they will still remain poor because they do not know what it takes to get ahead in life.
The value of a freelance writer lies in teaching people how to earn money. 
If you have something valuable to share with people about making money then you should consider becoming a freelance writer. 
How To Get Paid to Write Articles in Nigeria
It is not easy thoughYou must learn how to write well before anyone will pay you for your articles or books.
But if you want to make some extra cash from home then there are ways of doing so through freelance writing jobs in Nigeria
Here are some tips on How To Get Paid to Write Articles in Nigeria. 
Finding Clients
There are many different ways to find clients, including finding companies that already have articles written about them and seeing if they would be interested in hiring you.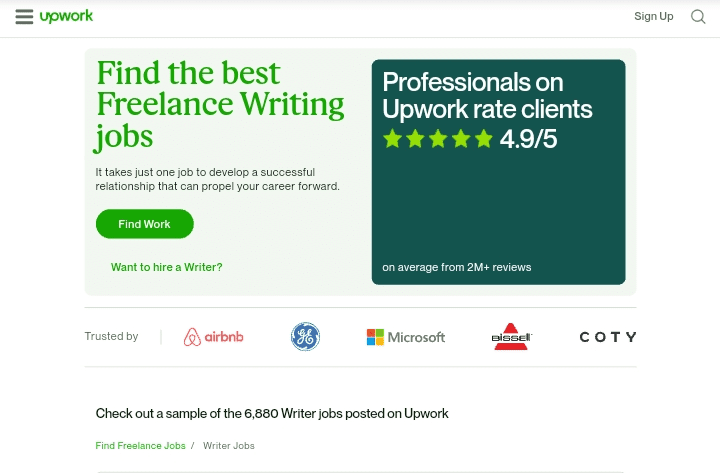 You can also network with other writers and pitch ideas to them.
Additionally, there are freelance sites like Upwork where you can create an account and set your rates for various projects.
You can even use social media sites like Twitter or Facebook to reach out to potential clients!
If all else fails, try using Fiverr; it's a great way to get started quickly without having any experience or needing any special skills!
Understanding your client
As a writer, it's important that you learn how to understand your client and what they want.
In order to do so, ask them for additional information about their business or industry. 
If possible, meet with them in person and get to know them on a personal level. 
By doing so, you will be able to better tailor your writing style to suit their needs. 
It will also make it easier for you to write an engaging piece of content.
If all else fails, read up on relevant articles written by other writers within your niche.
Polishing up on your writing skills
The best way to get paid as a freelance writer is through industry-specific writing jobs, or what are known as gigs.
But first you'll need good writing skills. If you want to start making money right away, take a look at Upwork. 
It's one of many websites that connects freelancers with people who need their help. 
These jobs can vary from editing and proofreading to ghostwriting and even blogging about specific topics. 
While some companies only hire freelancers for short-term projects (typically less than 1 month), others hire full time employees based on their performance over time. 
So it's worth checking out your options before diving in headfirst!
Standing out from other writers
Being one of many freelancers vying for work can be tough. To get your foot in the door and earn your first few writing jobs, follow these tips.
The first thing you do after getting a client
Once you've gotten a client, you will have to send them sample articles before you start writing for them. This is just an initial step to ensure they are happy with your writing style and quality.
Charging the right price for your service
If you price yourself too low, clients will think your work is worth less than it actually is. If you price yourself too high, no one will hire you.
Knowing when to stop bidding for clients
It's easy to keep bidding for jobs over and over again, especially when you see how much money you can make.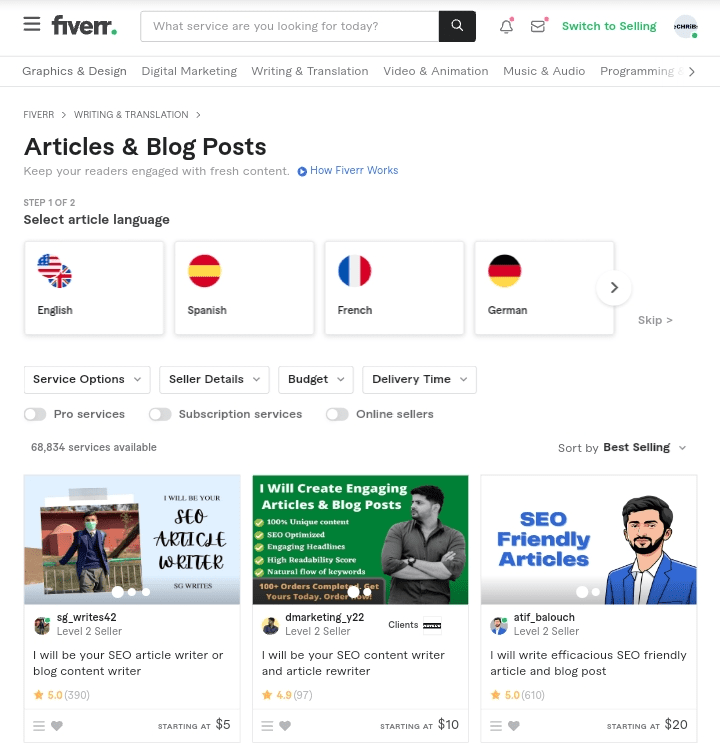 But if it seems like your bids are repeatedly unsuccessful, consider that there may be someone else better suited for each client.
Conclusion 
Well, you made it! Hopefully, you've found something of interest in these writing prompts.
Whether it's job-related or simply for fun, writing prompts can help you get started with your next great piece of work. 
Of course, there are countless options out there so be sure to investigate and find what works best for you. 
Remember, don't let writers block get in your way— take advantage of these resources and have fun with it!